Say hello to Smart Panels, an EcoStruxure Power solution


Now your electrical panel is your partner.

By connecting cutting-edge hardware with innovative software, Smart Panels enable you to pinpoint overloads and inefficiencies proactively, make informed decisions that improve operational efficiency, and finally stop chasing vague alarms.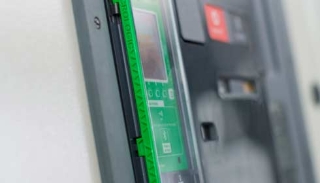 Protect
Help safeguard people and equipment with reliable, high-performance technology in every breaker and residual current device.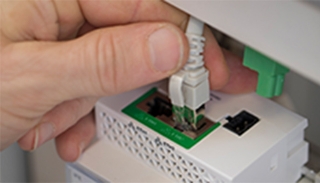 Connect
Because Smart Panels connect via Ethernet, they use minimal bandwidth and allow you to monitor your building in real time.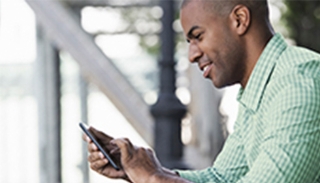 Act
Comprehensive data and detailed email alerts help you proactively increase operational efficiency, energy efficiency, reliability, and safety.
Why Smart Panels?

Smart Panels are simple, Ethernet-connected solutions for managing power distribution. They give your electrical equipment the ability to directly communicate to you. Instead of spending hours or days gathering the information you need, it arrives in real time. Data is presented clearly on your computer or smart device, giving you the big picture so you can easily keep track of your building's electrical system status.
How can Smart Panels benefit you?
For electrical system designers and consultants, Smart Panels help ensure compliance with standards and regulations. They improve design efficiency and provide simple, flexible, and open architectures.

For panel builders, Smart Panels provide a way to implement smart technologies using a simple plug-and-play architecture, and provide contractors with clear proof of readiness for commissioning.

For contractors, Smart Panels provide complete, easy-to-implement solutions, secure project lead time and quality, and cost-savings from design to commissioning.

For building owners and managers, Smart Panels enable operational efficiency, energy expense optimization, and 100% uptime and fail-safe operation
Ethernet-ready
Smart Panels' Ethernet architecture eases bandwidth concerns and allows you to monitor your building in real time. Using Schneider Electric circuit breakers with Enerlin'X components, Smart Panels deliver data directly to your computer or smart device.
Flexible and scalable
Smart Panels can be connected to Schneider Electric circuit breakers with Micrologic trip units from 20 A to 6,000 A. They're also easily scalable – Smart Panels can monitor and control a single breaker or an entire low-voltage electrical distribution system.
Custom email alerts
The Smart Panels communication modules — including IFE, SmartLink, and Com'X — are preprogrammed with helpful email alerts. Simply activate the alerts you want, then input the email addresses where you want them sent. When an alert is triggered, it's delivered with the details you need to take action.
Remote monitoring
Smart Panels allow you to manage your electrical distribution assets in different locations across a campus or around the globe. Monitor energy information as well as physical properties including trip status, cycle count, and contact wear indicators.
Easy set-up with EcoStruxure Power Commission
Configure and commission your Smart Panels easily with EcoStruxure Power Commission software, featuring smart device discovery, connectivity testing and one-click manufacturer test reporting.
Powering into the digital future... Today
Whether you design, build, operate, or service buildings or critical facilities, discover four ways to manage today's new power distribution model in our complimentary e-Guide.
Introducing EcoStruxure Power

EcoStruxure Power delivers safer, highly available, and energy-efficient electrical distribution systems for low and medium voltage architectures.

Think big. Partner up.

The Schneider Electric Partner Program provides software, tools, and educational resources you can use to stay on top of the latest trends and ahead of the competition.

Discover Masterpact MTZ

Integrate seamlessly and improve uptime with Smart Panels and EcoStruxure energy and asset monitoring technologies.
Visit our blog to get the latest on trends, technologies, best practices, and hot topics in your market. Join the conversation today!
Chat
Do you have questions or need assistance? We're here to help!