A hub showcase of sustainability and digitization
Set as the regional customer experience center in Asia, explore live showcases in Buildings of the Future, Industries of the Future, Data Centers of the Future, Homes of the Future and more.
Request for a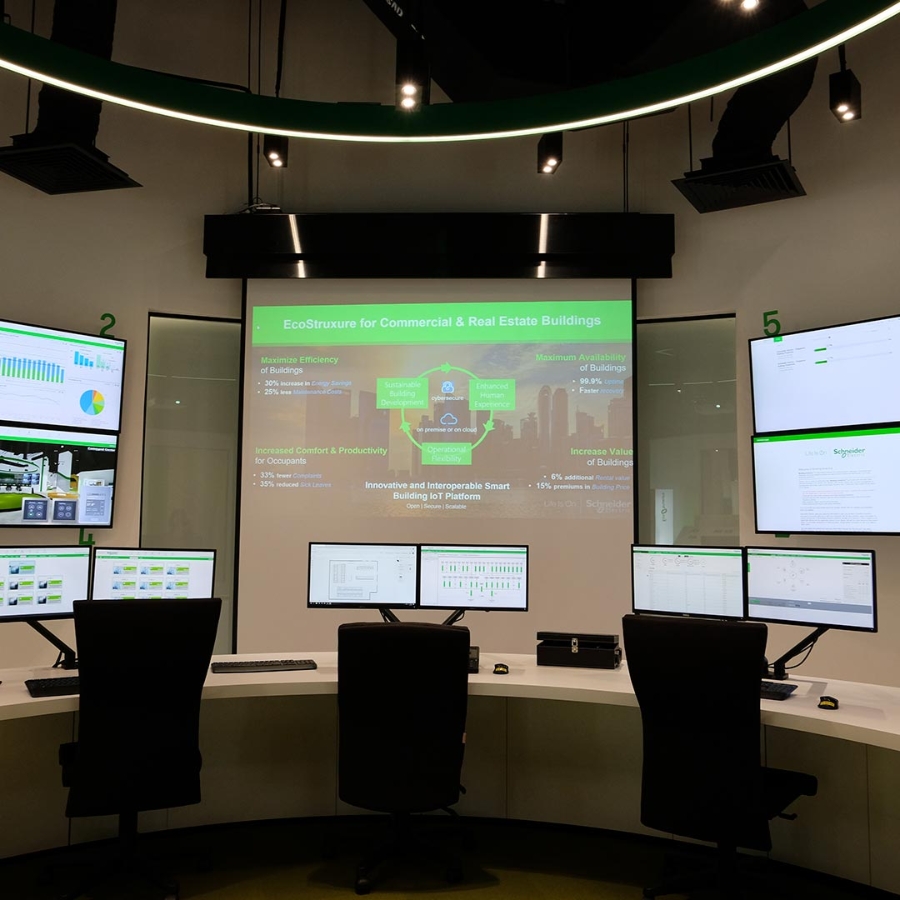 Experience Innovation Hub in different ways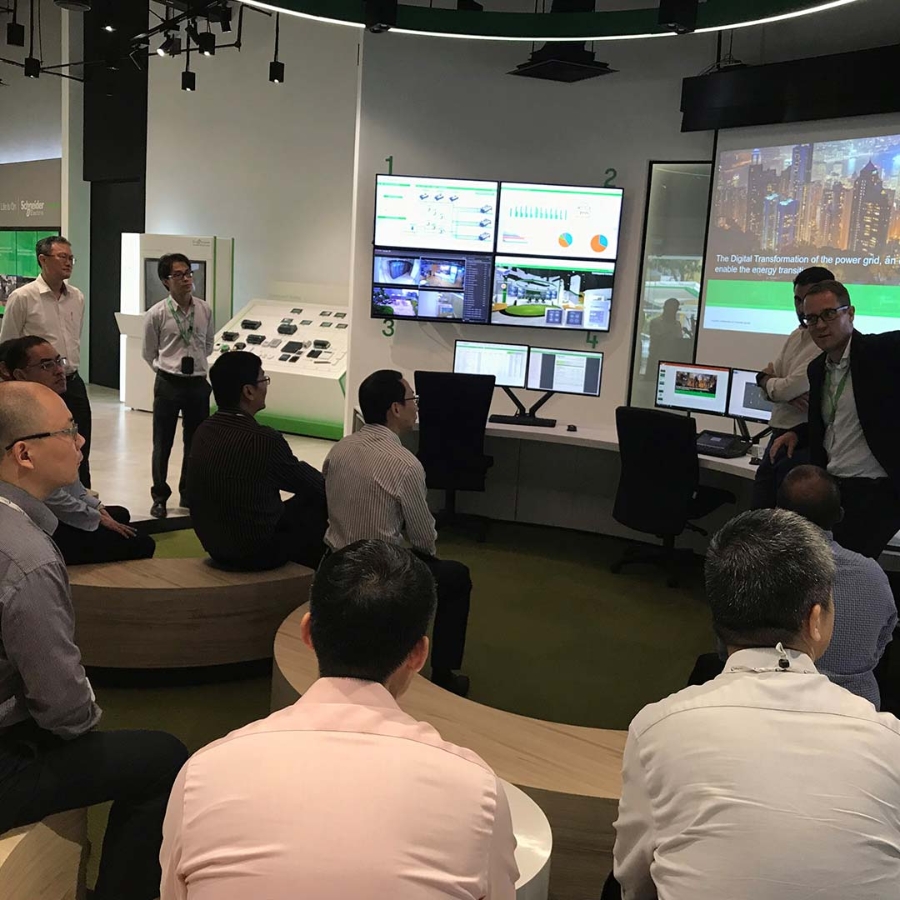 Physical Visit
Interactive physical guided tours and engagement with experts who will walk you through our latest innovations and technologies.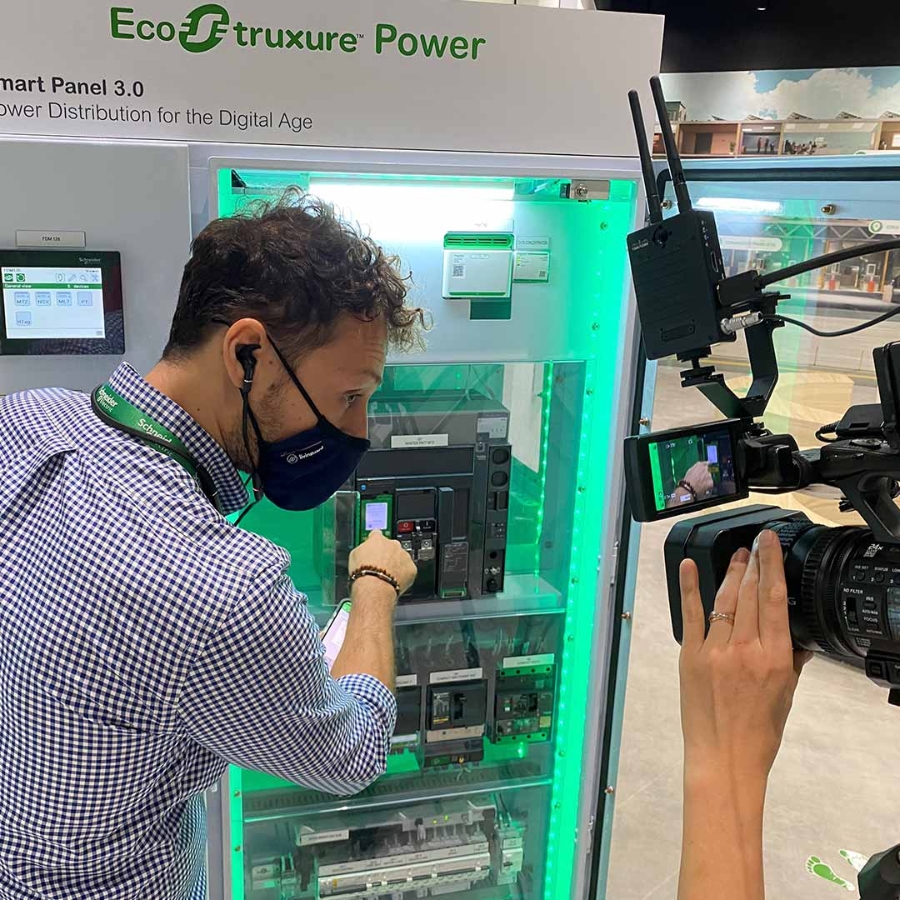 Digital Visit
Experience our digital demos via live streaming and explore partnerships for sustainability and efficiency.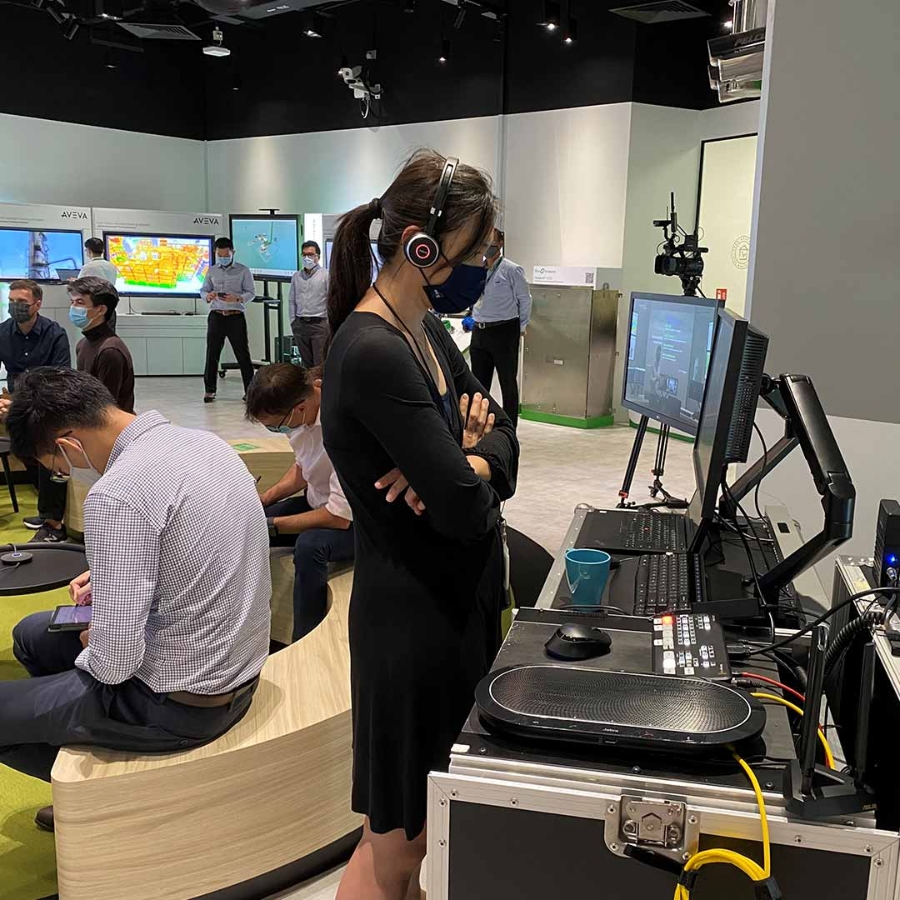 Hybrid Visit
Explore the best of both physical and digital components for multi-region and multi-location teams as a great way for a collaborative discussion.
Get invaluable insights with Innovation Hub
Green Mark Platinum Award
Carbon neutral building with Green Mark Platinum Award (2021 version) certified by Building Construction Authority of Singapore (BCA).
First large-scale Innovation Hub in Asia
Hosting over 4,000 visitors annually from over 20 countries.
Live Buildings of the Future showcase
Our smart building is powered by cutting edge technology & award-winning innovations with over 5,000 IoT connected points.
Welcome to Innovation Hub Singapore
Get up close and personal on live demos, products and solutions catered from a variety of industries, down to smart homes.
The Digital Innovation Hub Experience
Regardless of where you and your customers are, we can now bring a virtual innovation hub visit to you with a simple click of the conferencing tool!
Segments

>

Offers

>
Domains Specialization
Building, Power, IT, Grid, Machine, Plant
End Markets Specialization
Home, Building, Data Center, Industry, Infrastructure
Segments Specialization
Automotive & E-Mobility, Cloud & Service providers, Education & Research, Electric Utilities, Finance, Food & Beverage, Healthcare, Hotels, Industrial Buildings and Commercial, Industrial Manufacturing and Commercial, IT Equipment and Professional Services, Life Sciences, Machinery, Oil, Gas & Petrochemicals, Real Estate, Residential, Retail, Semiconductor, Transportation, Water
Available Demonstrations
Buildings of the Future, Industries of the Future, Data Centers of the Future, Homes of the Future, Grid of the Future, Digitalization, Energy Efficiency, Cybersecurity, Sustainability
Tours Available in Languages
English
Location

View in Google Maps
Chat
Do you have questions or need assistance? We're here to help!