Innovative solutions that match any interior
Personalised Wiser moments
You can control your heating away from home via the app.
Discover Ultimate
Ultimate provides the ideal solution to finish your home as you want it.
Adaptable USB chargers
You no longer have to compromise on style to get efficiency and convenience.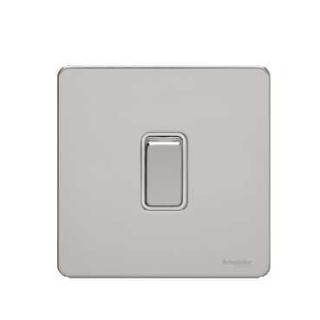 Browse for switches and sockets
Our stylish switches and sockets bring style to all interiors. Use our 'Find your style' tool to help bring it to life.
Find your style
Schneider Electric Product Design Philosophy and Design Labs

In this short video, Design Lab Leader, Frederic Beuvry, highlights the three key Design Lab principles that underpin the Schneider Electric design philosophy.
Chat
Do you have questions or need assistance? We're here to help!