Power Distribution
Power distribution accessories
In the face of rising competition and mandates to improve operational efficiency, large and critical power facilities need to keep power distribution systems running safety, reliably, efficiently, and in compliance with regulations. In facilities such as hospitals, data centers, or industrial plants, there are a number of hidden risks that make these goals even more challenging.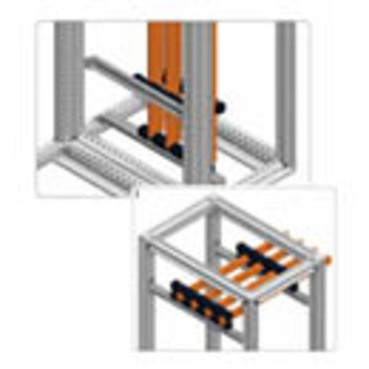 Features

Digitization of electrical systems & power distribution is helping reveal these risks and meet operational goals. With power quality issues causing up to 40% of business downtime, organisations need tools that can help to identify when conditions are deviating outside of safe parameters before things become critical. Condition-based predictive maintenance can improve operational efficiencies, saving up to 20% a year.

In Power distribution accessories there are :

Busbar components :
- Supports, covers, bars, connections, etc.

Distribution blocks :
- connectors, mini-Busbar, etc.

Benefits

Safety and Easy installation!

Dedicated accessories for floor standing range.
Universal accessories for wall mounting and floor standing ranges.
Support tools to facility the Busbar configuration according to the standards.
New accessories Spacial SF&SM suitable with Prisma Plus functional system.

Applications

Wall mounting and Floor standing Universal enclosures ranges.