Thorsman cabling and fixing
Professional cabling and fixing products for reliable installations in residential, office and retail buildings.
Cable Fixings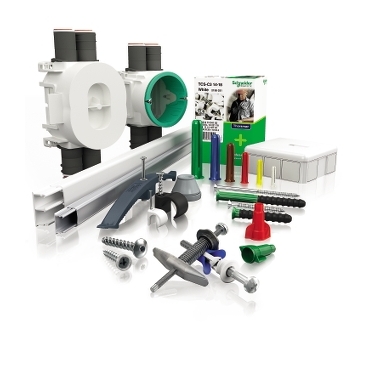 Features

Thorsman Cabling and Fixing is part of the Thorsman Cable Management System, which also includes Thorsman Installation System.

The range consists of:

Plugs
Installation bands
Clips and Clamps
Cavity Fixings
Screws, bolts and anchors
Drills and bits
Glands and grommets
Terminals

Benefits

Cabling and fixing for demanding professionals

Complete cable fixing range with nail and screw clips in several colours. The cable clips have best-in-class performance thanks to the high UV-protected impact-resistant plastic material, and the high performance surface treatments for the metal components. Larger sizes fit conduits for hollow wall installations.
For extreme environments, next to the ocean or in costal regions, use our C5M acid-proof stainless steel TKS cable clamps.
Cavity fixing range with products that are installed without special tools in a variety of board materials. High load values combined with fast installation.
Bolts and anchor products suitable for heavier installations. Through-bolts certified by SP SITAC No. SC0268-10, Concrete screws certified by ETA 05/0010, ETA 05/0011, DIBt no.Z-21.1-1503.
Wall plugs TP have a unique colour code to identify each plug size. Each colour tells what drill and screw to use.
The TPH high performance plug works very well in softer materials like aerated concrete or brick.
The innovative Cable Wings are developed for both cable and conduit installations. They are especially suitable for our quick-connect system.

Applications

The range consists of professional products for light, medium and heavy installations in indoor and outdoor applications. The products are suitable in base materials like wood, plasterboard, aerated concrete, concrete, brick and sheet metal.