Explore our digital services
Discover how we can help you improve asset performance, risk management, business operations efficiency, and uptime with the combination of: 
The innovative technology of machine learning and AI for the analysis of multiple data points.
Best-in-class support of our experts from the Network Operating Centre.
System approach and deep expertise
We offer open, cross-domain, multi-layered expertise for in-depth analytics leveraging the power of AI.
Constant improvements and innovations
We work in a continuous cycle of new features, releases, and updates with a focus on innovations for our equipment and digital platforms.
Data-driven insights
We enable decision-making based on predictive analytics to get visibility in an ambiguous world and enable benchmarking between facilities.
People empowerment
We build life-long relationships and empower your team with the best expert support and technology.
Discover predictive analytics powering digital-enabled services plans
Boost your electrical distribution assets with machine learning and AI
When managing your electrical distribution equipment, you face multiple challenges which can affect your business operations' uptime and efficiency. Leverage the power of our digital services for better decision-making.
Reinforcing electrical uptime
We help you increase the uptime of your electrical distribution by monitoring its health and criticality through our asset health index.
Reducing electrical fire events
Fire events pose a risk to any business and people's safety. We help you reduce electrical fire event probability for your equipment with thermal monitoring and the electrical fire prevention index.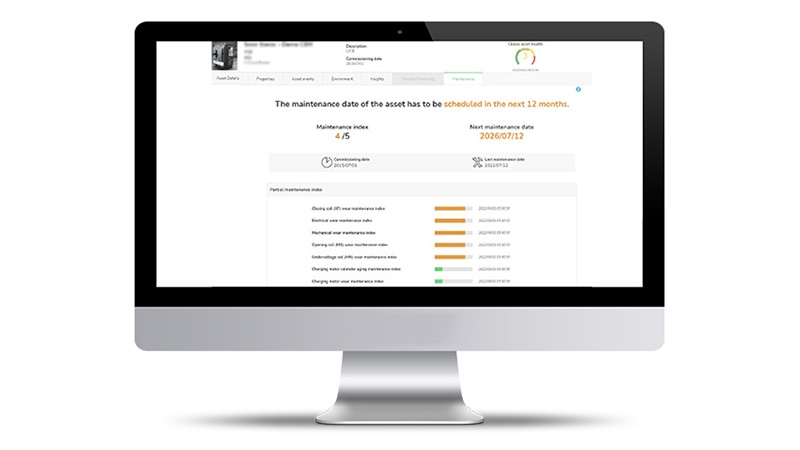 Moving to condition-based maintenance
We monitor the condition of your equipment (stress, wear, and ageing) to determine which maintenance task needs to be carried out and when to optimise planned downtime through our maintenance index.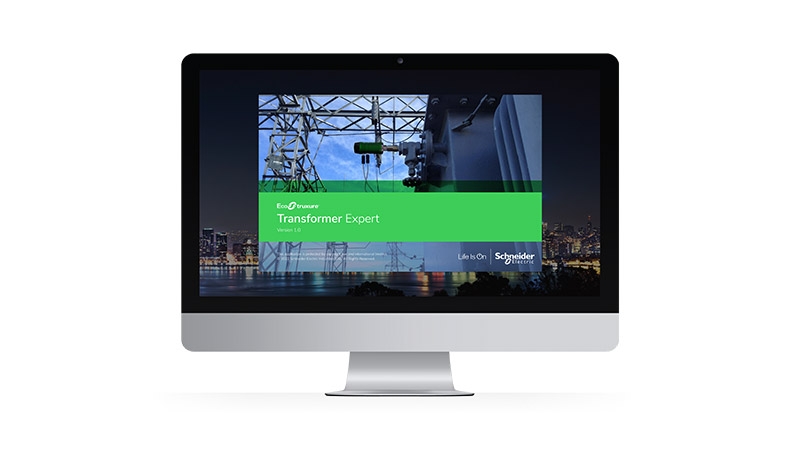 Monitoring transformers fleet
Get visibility of the health and operating state of your fleet of oil-filled transformers with powerful cloud-patented system insights and advanced analytics, which include operating risk, dielectric risk​, solid insulation risk, and ageing risk.
Maximise power reliability with advanced analytics
Confidence in your power management system is key to ensuring power distribution reliability and optimised staff operations. Discover how our digital services can help optimise data quality and power management while bringing efficiency, reliability, and sustainability into your operations.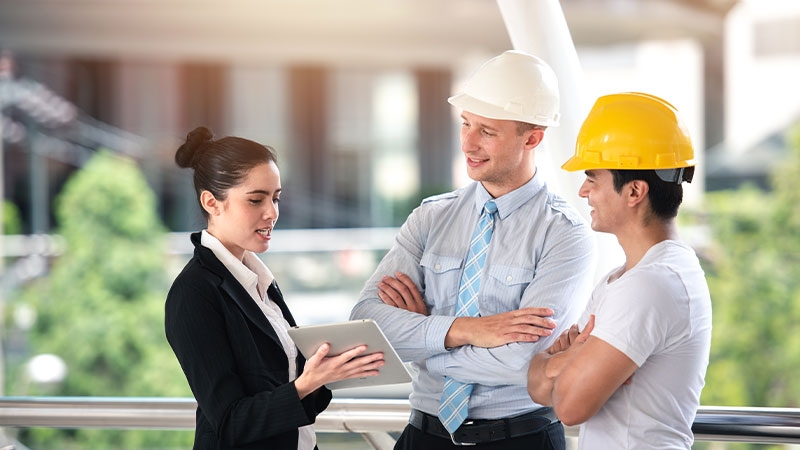 Establish a trusted data foundation with data quality analytics
Find and prioritise data quality issues anywhere in your system, recommending ways to correct them with regular system checks on data integrity, required by ISO 5001.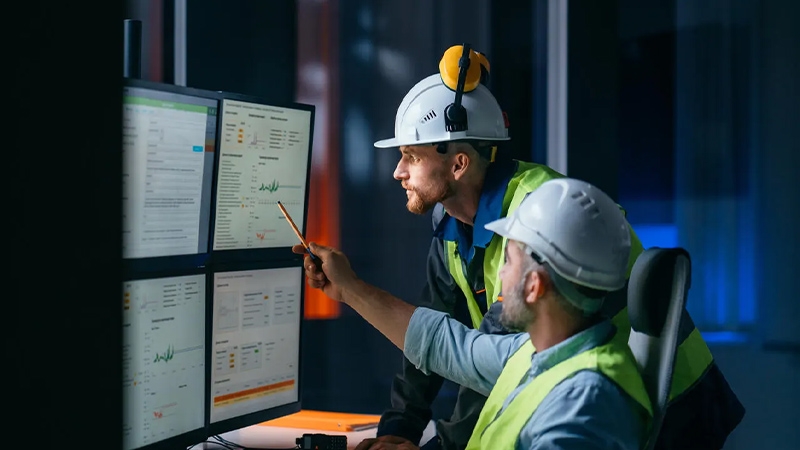 Improve electrical health of your power systems
Along with our expert engineers, your team can prioritise potential power quality issues based on severity and get recommendations on ways to optimise system performance through corrective or mitigation actions.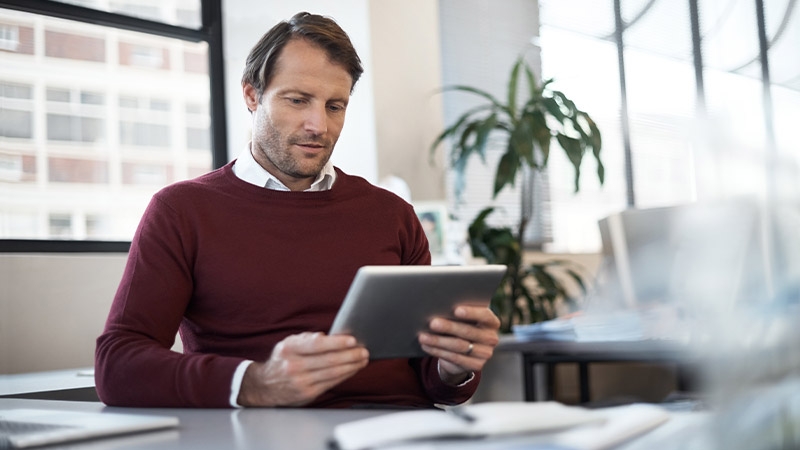 Manage alarms in the system with our advanced analytics
Reduce the total number of generated alarms. Using ISA-18.2 as a reference, the alarm health service identifies excessive alarm conditions and recommends actions to remove, repair, or resolve.
Optimise your data centre and edge applications with predictive analytics
Your critical applications, whether it's a UPS system or data centre infrastructure, require the best support to keep your operations running. Unlock the potential of your connected assets with our innovative analytics.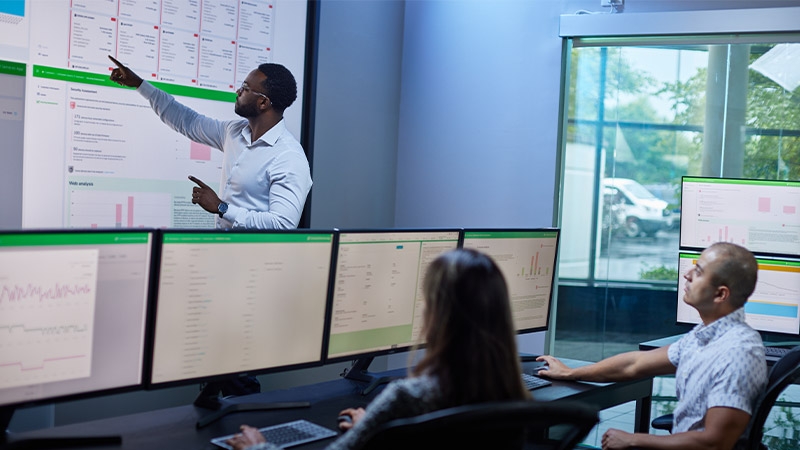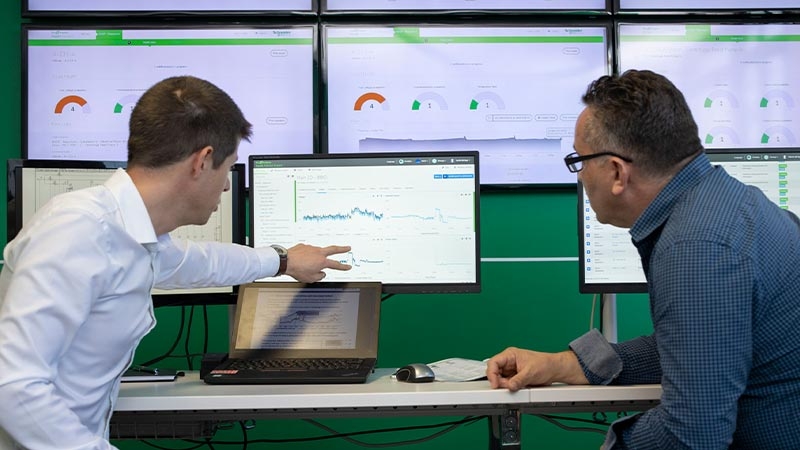 Shift to condition-based maintenance
We monitor the condition of your modular data centre at the system level (stress, wear, and ageing) to determine which maintenance task needs to be carried out and when, enabling the optimisation of on-site activities through our maintenance index.
Discover our digital-enabled services plans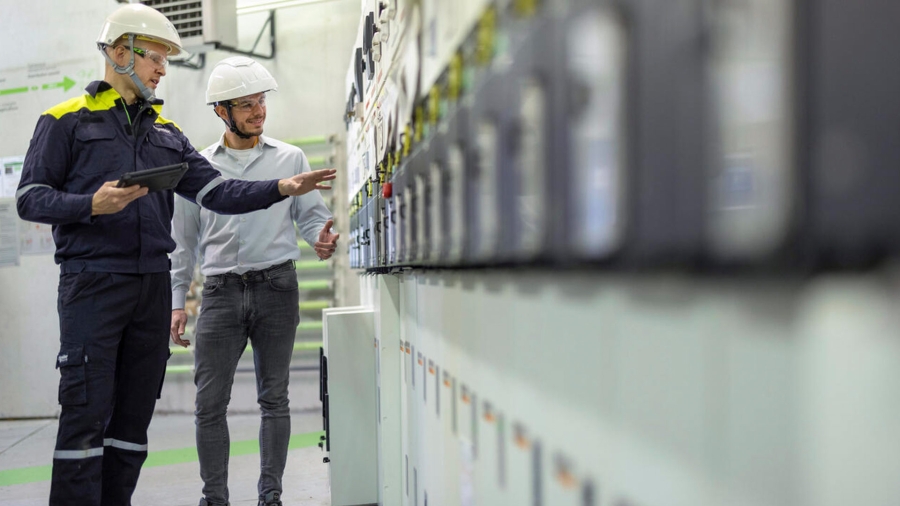 EcoCare membership
Exclusive access to our expertise and support to optimise your maintenance strategy and get insights into your operations for an electrified and decarbonised business. Discover EcoCare membership, next-generation services plan for your equipment and systems.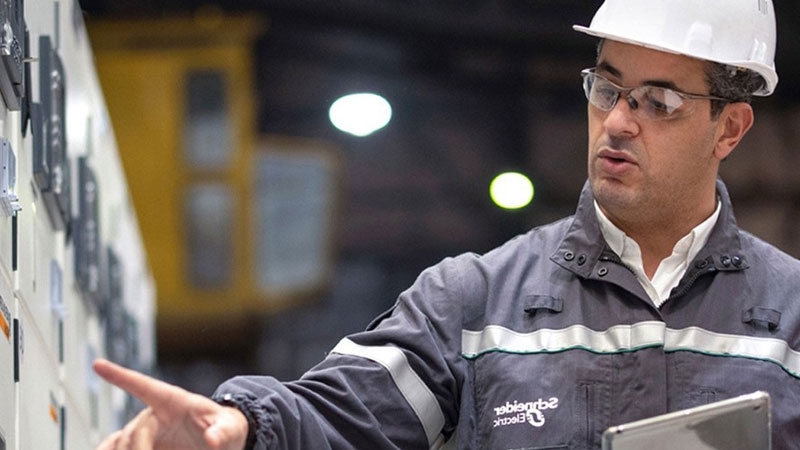 EcoStruxure™ Service Plan
Our most valued service plan combines the power of the EcoStruxure platform with remote and on-site consultancy, providing condition-based and predictive analytics that enable dynamic maintenance scheduling across the broadest technology scope in our industry.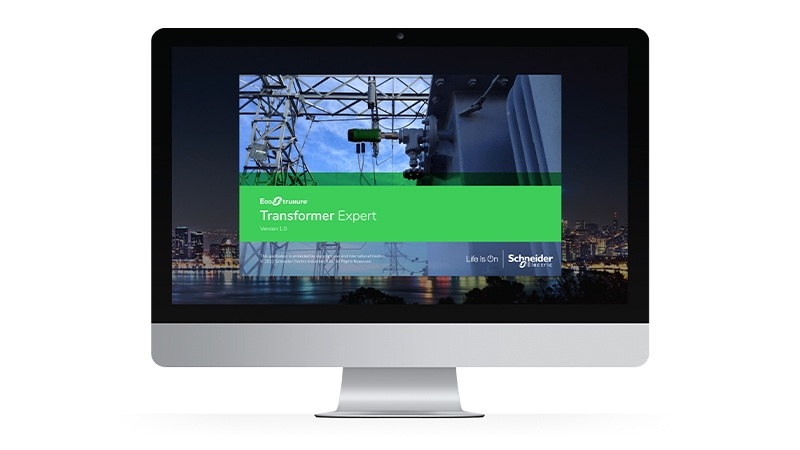 EcoStruxure Transformer Expert
Easy-to-deploy monitoring solution subscription for oil transformers which includes IoT sensors and software analytics to help you reduce transformer downtime and extend usable life.
Your remote expert team from the Network Operating Centre
To support your business operations and help you get the most from your data and infrastructure, we have a dedicated and highly skilled team of experts from our Network Operating Centre (Connected Services Hub) available remotely 24/7. They proactively monitor, diagnose, analyse, troubleshoot, and advise on your critical electrical assets performance by leveraging our innovative digital platform.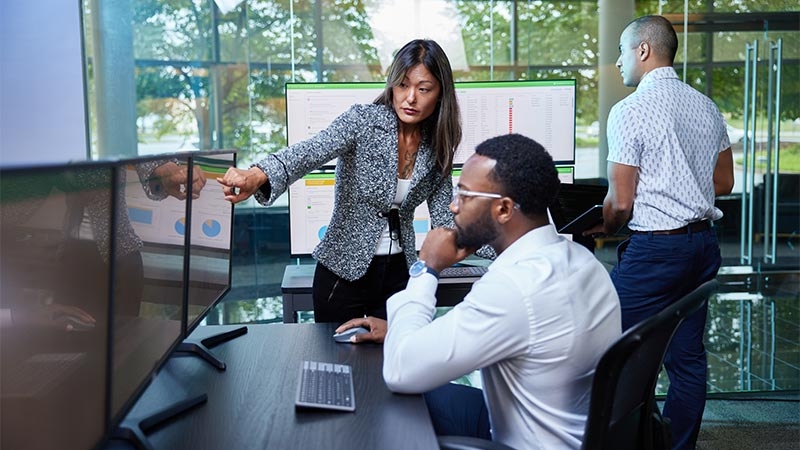 Insights into digital services possibilities