Hotel Building Management
Hotels are highly complex, energy-intensive environments. Multiple, divergent systems don't share information. Maintenance is difficult and often reactive. You need to reduce complexity, improve hotel efficiency and reduce energy consumption—all while delivering exceptional guest satisfaction.

Blog
IoT Delivers Guaranteed Energy Savings and Multiple Awards for Cinnamon Grand Colombo Hotel
Read now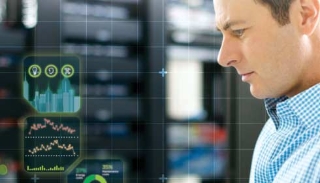 EcoStruxure Building Advisor
Our cloud-based hotel analytics offer converts the abundance of data from your building management system into actionable intelligence for improved facility performance. Pinpoint problems and prioritize action based on the impact on cost, comfort, energy and maintenance.
Find products and solutions
EcoStruxure Success Stories
Request a call back
Save time by starting your sales enquiry online and an expert will connect with you! Please help us respond to your needs by supplying the following details. 
To make a technical support inquiry, please contact support.
Energy University
Want to reduce hotel energy consumption? Leverage our expertise with free online courses endorsed by AH&LEI, USGBC and many other professional organizations.
Documents and Downloads
Technical Library to find data sheets, product specifications and more.
Customer Care App
Download mySchneider app and get support on the go- anytime, anywhere. Get it today!