The success of any safety system implementation extends beyond just designing, building and testing the system. Our team of experts provides site services to ensure the successful startup and handover of the system. We help you identify and understand your risks, potential consequences and the level of protection needed to manage and mitigate them.
Water Corporation

"The Water Corporation was able to change its entire operational business model through the flexibility provided by the SCX 6 solution. (…) Data collection and reporting functions are now significantly more coordinated and standardized."
Stephen Beckwith BEng (Hons), PhD
Principal Strategic Programs
Asset Planning Group
Water Corporation

Florida Keys

Water treatment plant, Florida Keys, USA

Learn how a new system improves reliability, energy efficiency and allows remote monitoring.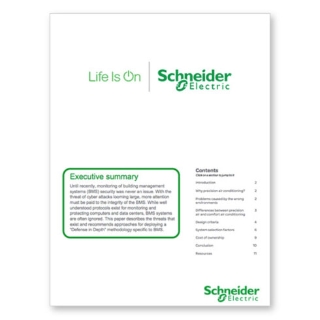 White paper
Edition 2 of IEC 61511 will require additional assessment, monitoring, and management of the SIS.
Read the white paper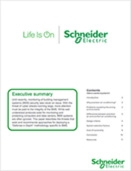 Brochure
Our safety services enable effective lifecycle management of hazards and risks in high-hazard industries.
Read the brochure
Find products and solutions
Field Maintenance and Modernization
An estimated 5 to 10 arc flashes occur each day in the United States. Many of these are due to a lack of maintaining or repairing equipment, inadequate employee training, including operator error.
Migration Services

Watch the process of migrating your Rockwell PLC-5 to Modicon M580.

Kværndrup Waterworks M580

Modicon M580 ePAC upgrade strikes perfect balance between price & performance for water plant.

Hunter Water

Overhauls Burwood Beach plant control system in just eight weeks.

Vallejo Sanitation and Flood Control District

Migrating a water and wastewater facility with a modern Modicon M580 PLC.
Find products and solutions
Predict, track and remediate site problems in a timely and efficient manner with primary or secondary level of support.
Cybersecurity Best Practices

Discover the cybersecurity do's and dont's in this practical course for industrial field service personnel.
Find products and solutions
Energy and Sustainability
Increase corporate transparency to meet your energy and sustainability goals.
Building Analytics Infographic

Make your building data work for you in order to improve operational and energy efficiency.

City of Denison, Texas Takes Advantage of Performance Contracting

Determined to optimize energy use and capital spending, the City of Denison implemented major capital improvements through a performance contract with Schneider Electric

City of Clute, Texas

Leveraged a performance contract from Schneider Electric to pay for upgrading its aging infrastructure.

City of Riverbank, California

Municipal Wastewater Utility Improvements Reduce Annual Energy Expense by 65%.
Find products and solutions
Water and Wastewater Blogs
Join in the conversation about creating efficient energy practices where we live and work.
Documents and Downloads
Download documents, support information, software and video/audio content.
Customer Care App
Download mySchneider app and get support on the go – anytime, anywhere. Get it today!