An air handler, also known as an air handling unit (AHU), is a device that circulates and regulates air as a part of a heating, ventilation, and air-conditioning (HVAC) system.

With Schneider Electric, you can discover solutions for complex to simple and compact air handling units and the built-in intelligence with AHU-specific functions for systems' operational reliability, energy efficiency, and availability.
For simple and compact machines
Solution for simple or compact air handling units, heat recovery units and ventilation units.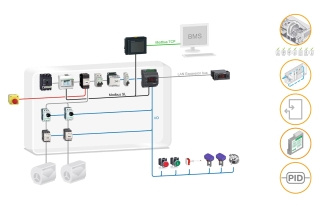 For complex & BMS connectable machines
Complete solution with full features for your energy efficient AHU, connected to a Building Management System.