Say hello to Smart Panels, an EcoStruxure Power solution

Now your electrical panel is your partner.

By connecting cutting-edge hardware with innovative software, Smart Panels enable you to pinpoint overloads and inefficiencies proactively, make informed decisions that improve operational efficiency, and finally stop chasing vague alarms.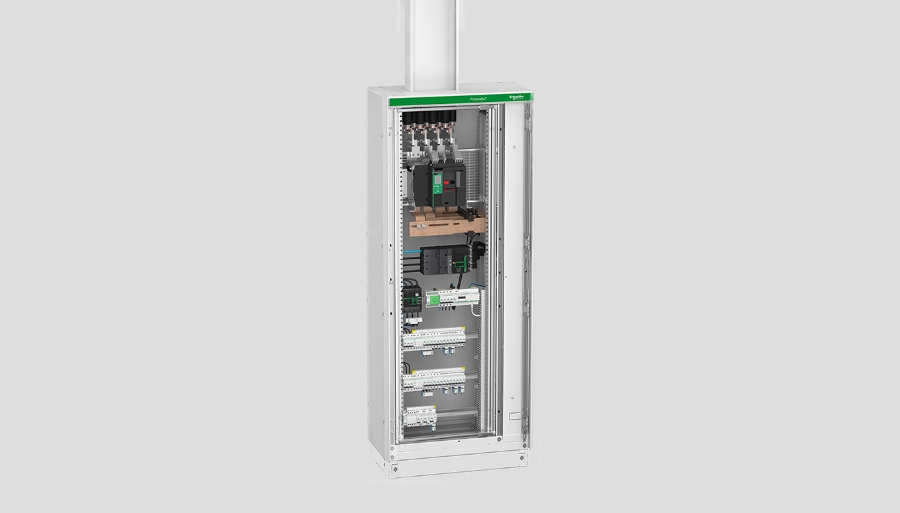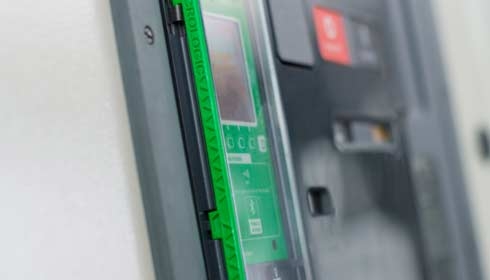 Protect
Help safeguard people and equipment with reliable, high-performance technology in every breaker and residual current device.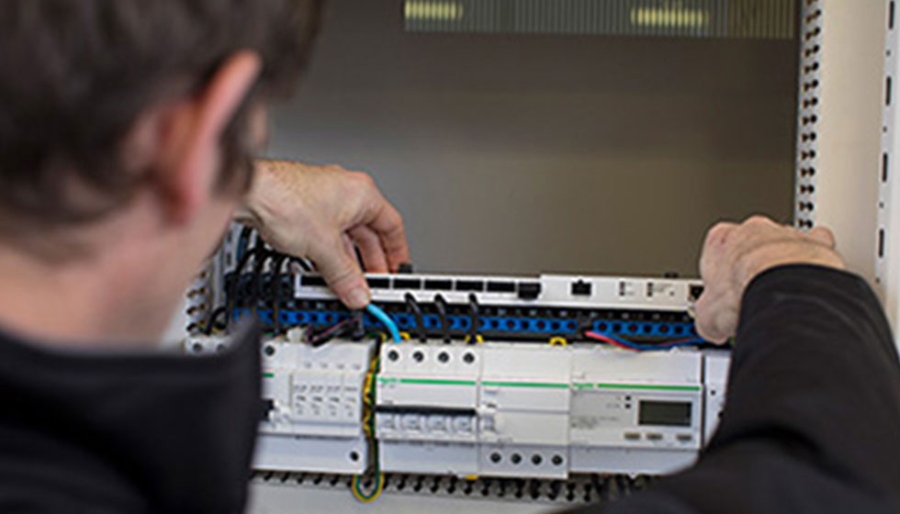 Measure
Smart sensors and connected offers enable your panel to send you all the data you need for better energy efficiency with alarming and maintenance notifications.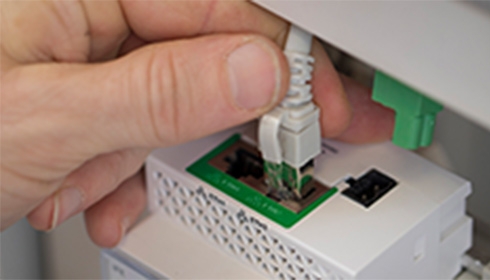 Connect
Smart Panels connect via Ethernet or wirelessly, so you can use minimal bandwidth and monitor your building in real-time.
Why Smart Panels?
Smart Panels are simple, Ethernet-connected solutions for managing power distribution. They give your electrical equipment the ability to directly communicate to you. Instead of spending hours or days gathering the information you need, it arrives in real time. Data is presented clearly on your computer or smart device, giving you the big picture so you can easily keep track of your building's electrical system status.
Easy set-up with EcoStruxure Power Commission
Configure and commission your Smart Panels easily with EcoStruxure Power Commission software, featuring smart device discovery, connectivity testing and one-click manufacturer test reporting.
Design, build, test and connect your digital panels
Digital Panel certified EcoXperts are panel builders and electrical contractors with extensive knowledge and proven competence in delivering efficient, tested, and ethernet-ready panels. With this certification, panel builders and electrical contractors receive training to design, build, configure, test, commission, and connect their digital panels to EcoStruxure Facility Expert.
Certified EcoXperts are sought-after experts in their field and bring the expertise of the EcoStruxure Power architecture to their customers.
Join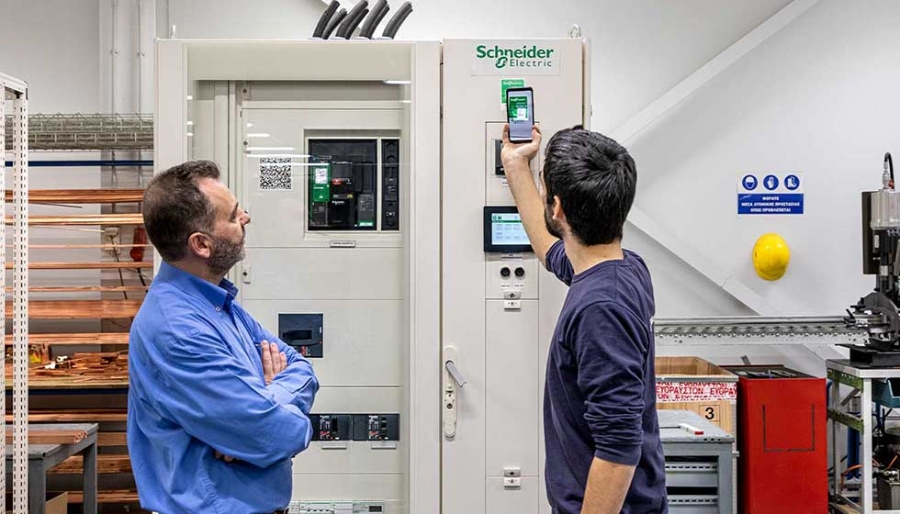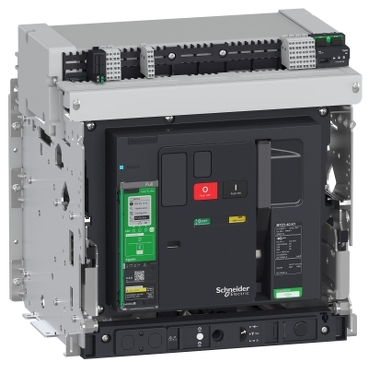 MasterPact MTZ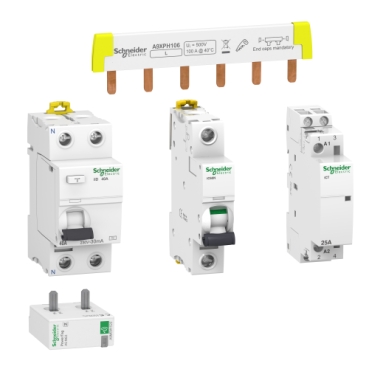 Din rail modular devices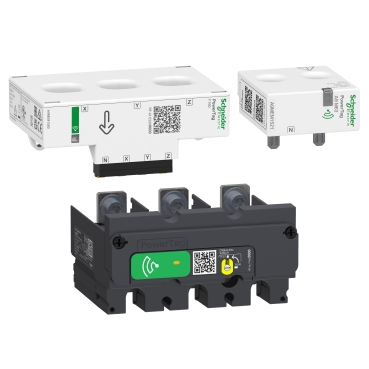 PowerLogic™ PowerTag Energy Sensors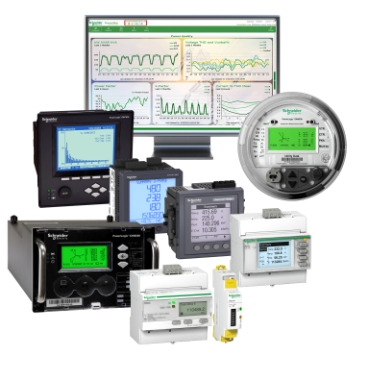 Power & Energy Monitoring System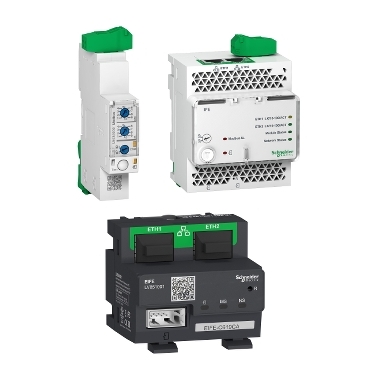 Enerlin'X IFE, EIFE, IFM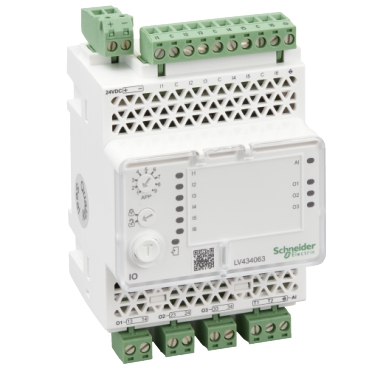 Enerlin'X I/O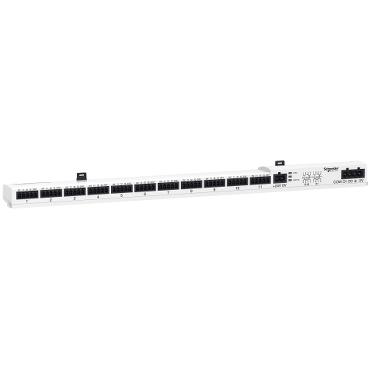 Acti 9 Smartlink Modbus
EcoStruxure Panel Server
EcoStruxure™ Facility Expert
ComPacT NSX, new generation
ComPacT NSXm, new generation
Introducing EcoStruxure Power
EcoStruxure Power delivers safer, highly available, and energy-efficient electrical distribution systems for low and medium voltage architectures.
Learn more about EcoStruxure
Visit our blog to get the latest on trends, technologies, best practices, and hot topics in your market. Join the conversation today!
Chat
Do you have questions or need assistance? We're here to help!