Bringing Internet of Things (IoT) innovation to power distribution
EcoStruxure ready
MasterPact MTZ connects seamlessly into EcoStruxure™ Power, the trusted and secure platform for developing safe, highly available, energy-efficient electrical distribution systems.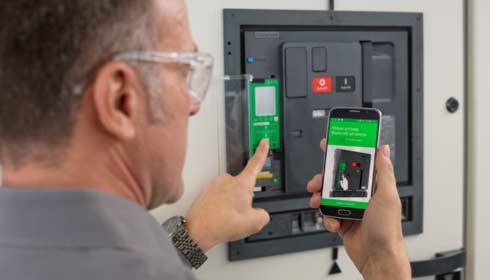 Smart, flexible systems
Embedded Ethernet connections and a Class 1 power meter help to increase energy efficiency by providing comprehensive data on any building or power management system.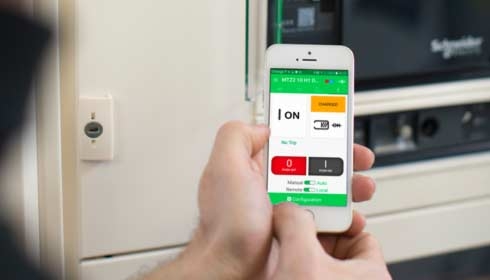 Digital modules
Smart connectivity, remote monitoring, and easy customization via digital modules help to prepare any facility for the future of power distribution.
Future-proof your installation with our Pact Series
Built on legendary Schneider Electric innovation, the Pact Series comprises world-class circuit breakers, switches, residual current devices and fuses for all standard and specific applications. Experience robust performance with the Pact Series, a part of our EcoStruxure ready switchgear, from 16 to 6300A in low voltage and up to 40.5 kV in medium voltage.
Get more functionality with digital modules available on our GoDigital store.
Get real-time notifications and perform control operations, all from the palm of your hand via the EcoStruxure Power Device app.