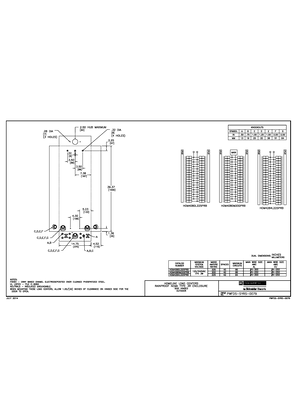 This document is current but may reference obsolete products.
2D CAD: Homeline 200A 225A, 40 and 42 Spaces, Outdoor Rainproof Load Centers
2D dimensions drawing and wiring diagram for NEMA Type 3R, HOM 200A 225A, 42 spaces, 80 circuits maximum, outdoor rainproof load centers enclosure side hinged for: HOM4080M200PRB, HOM4080L225PRB, HOM4284L225PRB. Files available in DWG, DWF, and DXF formats.