Direct starters and contactors
TeSys range offers high reliability with long mechanical and electrical life. Discover a complete line of accessories for motor and load control applications, meeting IEC and NEMA standards.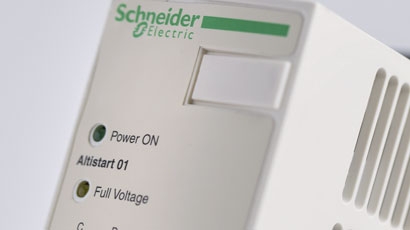 Soft starters
Altistart range of soft starters boosts the starting performance of asynchronous motors by preventing mechanical shocks and reducing wear and tear, maintenance, and production downtime.
Variable Speed Drives
Ready-to-connect Altivar variable speed drives are designed to meet your needs, manufactured to the highest level of quality, and tested at full-load operating conditions.
Circuit breakers
Our circuit breakers enable enhanced connectivity, real-time operations and smart analytics for improved safety and security.
See how to optimize motor control solutions
EcoStruxure Motor Control Configurator
Build your complete motor control solution in 3 easy steps.
Boost your machine business efficiency
Grow your industrial business with the support from a world leader in automation and control.
Chat
Do you have questions or need assistance? We're here to help!