IIoT Definition: IIoT, smart manufacturing, digital factory, digital plant, connected industry, Industry 4.0,
intuitive industries
. No matter what you call this disruptive transformation of industry, it offers — through the power of sensors, secure connectivity, and an
IIoT platform
— improved productivity, efficiency, sustainability, and cybersecurity across both new and legacy manufacturing facilities.

Why is the IIoT evolution accelerating?
4 reasons driving IIoT investment

Manufacturing presents one of the largest opportunities for seizing the tangible return on IIoT investment:

1. Better management
Managing a large number of assets involved in manufacturing, including fleets of highly specialized machines.

2. Time savings
Reducing the time it takes to make products, in the face of ever-changing market and consumer variables.

3. Cost reduction
Improving internal business efficiency, while also helping to reduce operational costs and maintenance costs

4. Customer experience
Solving customer pain points and transforming the customer experience, while also helping customers contain costs


What are IIoT's business benefits?
3 reasons to seize IIoT's value: 

In manufacturing, 63% of businesses see IoT as a "strategic" path for competing more effectively with products and services, enabling companies to:

1. Improve the business
IoT can drive both energy and operational efficiencies within manufacturing organizations, boosting quality, throughput, yield, and constraint management.

2. Make big data meaningful
IIoT is the foundation for enabling advanced analytics that will drive real-time decisions, both on the spot and across the organization.

3. Thrive in the digital economy
IIoT is a key enabler of innovation, digital transformation, and the development of new digital, customer-centric business models.

32%
of IoT solutions for manufacturing processes are used in production. The result? Improved quality, throughput, yield and constraint management.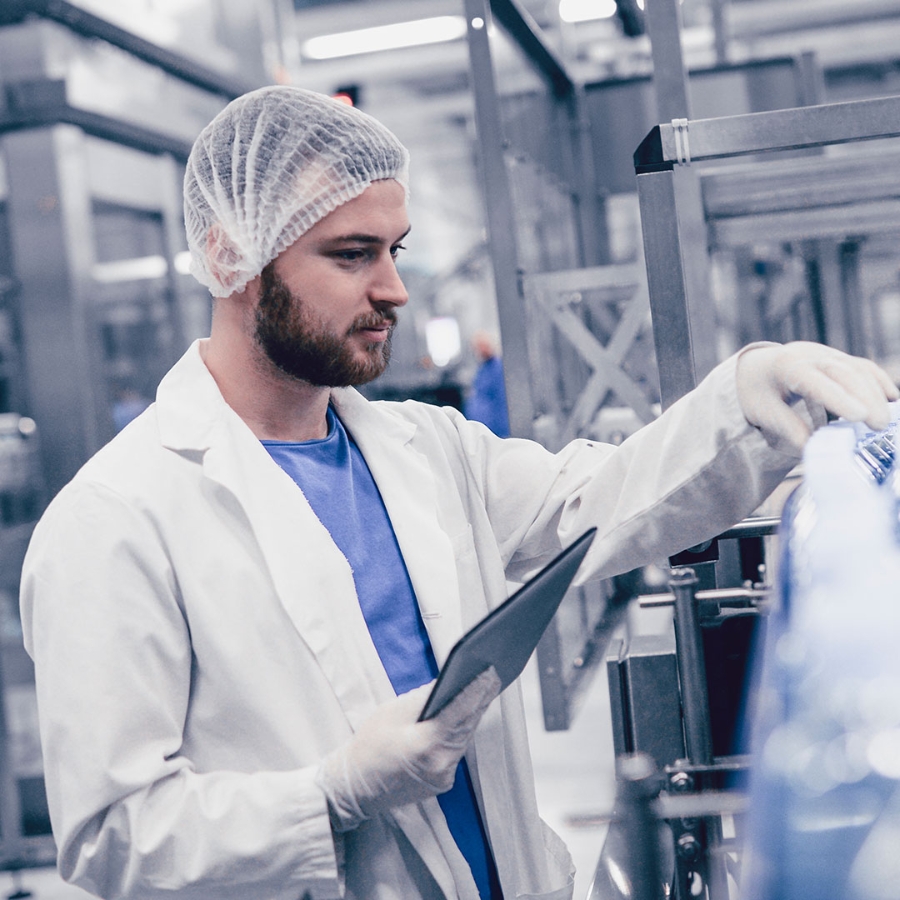 What are some successful IIoT examples?
Examples of IIoT with EcoStruxure 

In manufacturing, 63% of businesses see IoT as a "strategic" path for competing as an intuitive industry. Both manufacturing companies and OEMs illustrate the competitive advantage of regarding IIoT adoption as a key business strategy instead of a technology issue. The following EcoStruxure customers demonstrate the successful digital transformation of their business.

Smarter machines, better productivity
Working with Microsoft and Berto Coffee Roaster, Schneider leverages EcoStruxure™ Machine Advisor to brew up this OEM's competitive edge with IIoT, augmented reality, and new digital business models.
Read the full
SOMIC group: remote machine fleet management
Innovative machine builder SOMIC uses EcoStruxure Machine to double the output of their machines while reducing their size by half.
Discover the full
Baosteel: transforming steel production
Chinese steel giant Baosteel transforms its steel manufacturing with EcoStruxure Plant, increasing production by up to 30%, improving worker safety, and reducing labor costs.
Find out the full
Waterforce: resource-efficient farming
With the growing need for responsible and energy-efficient irrigation, WaterForce developed SCADAfarm – a DIGITAL, integrated automation and information management platform built on Schneider EcoStruxure™ Plant and Microsoft Azure technologies.
Get on the full
What's a common IIoT project funding approach?
3 recommendations for successful IIoT project funding 

Understanding who initiates IoT projects — and, perhaps more importantly, who funds IoT projects — helps identify how to launch an ultimately successful project in your company. Here are some recommendations:

1. Strategically budget projects
Increasingly, the majority of IIoT projects are budgeted, indicating that they are indeed part of the strategic planning process.

2. Scale your long-term investments
It is critical to consider as well the longer-term budget requirements of managing, maintaining, and expanding to include other endpoints and connected "things" over time.

3. Align IT and the lines of business
Creating the link between the business needs and IT requirements early in the process will alleviate issues in the long term.

How can you launch your IIoT Partner Ecosystem?
Top 5 questions to ask a potential IIoT vendor 
1. What makes this IIoT offer worth the investment from a business standpoint?
2. Is your solution interoperable across systems (even other vendors' components)?
3. Which cybersecurity certifications and measures are in place with your solution?
4. Do you have a comprehensive partner ecosystem that can help with installation and integration?
5. Which digital services do you have that go along with this offer?

Accelerating IIoT adoption with our extended enterprise co-innovation partners

Thriving in today's digital economy requires speed, expanded expertise, and agility. Digital alliance partners complement Schneider Electric's technology and knowledge to create solutions that solve specific market challenges, enabling customers to scale and accelerate their digital transformation.

Create, collaborate, and scale the future of IIoT
Schneider Electric Exchange rewrites digital innovation's playbook for industrial transformation by re-centering technology development, software iteration, and R&D around customer problems. Enter into the world's first cross-industry open ecosystem dedicated to solving real-world sustainability and efficiency challenges for industry and beyond.
Discover Schneider Electric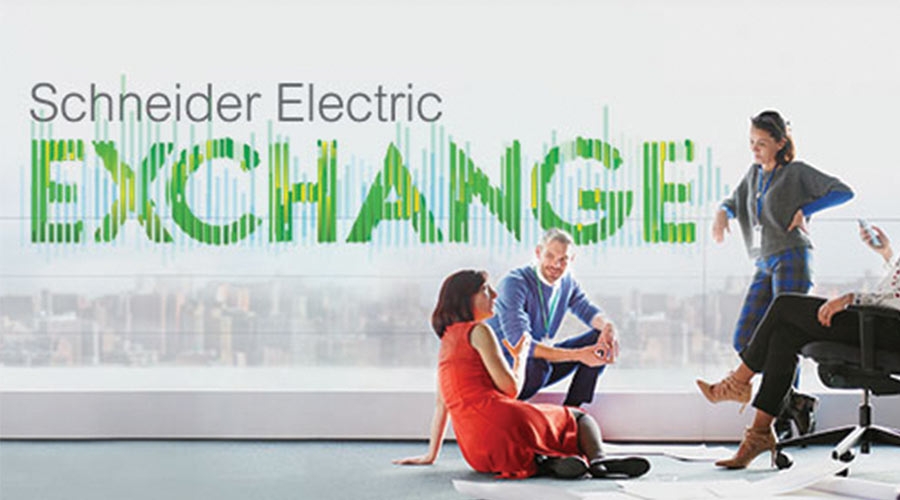 Our Co-Innovation partners
IoT at the Edge
Co-innovation that enhances cybersecurity, edge analytics, and machine learning with Intel technology.
How do you select an IIoT Vendor?
What makes a good IIoT partner? 

As manufacturers are making investments to digitally transform their business, there are several key criteria they are using to select a vendor(s) to support their IIoT projects. According to recent research of manufacturers that have deployed IIoT offers and solutions, the key elements to look for in your vendors include the following

1. Proven track record
Focusing on the key benefits of an IIoT investment such as internal improvements and cost containment will help raise the bar of the return on investment in IIoT, in turn, persuading C-suite management to invest.

2. Robust partner
Any IIoT solution will need technology elements from a variety of vendors; however, those vendors that can pull together a holistic IIoT solution through strategic technology partnerships should be strongly considered.

3. Industry-specific
Vendors who have knowledge of the manufacturing sector and familiarity with your company's pain points in specific business processes will help shorten the time to create an IIoT project concept to trial.

4. Interoperable approach to solutions
Vendors who employ an "open" approach to their technology offerings provide a flexible and future-proofed option for longer-term IIoT requirements. For a heterogeneous equipment environment, machine-to-machine communication is essential to driving efficiencies.

Chat
Do you have questions or need assistance? We're here to help!