Here are the top 12 trending colours for any home, and the matching AvatarOn switch that ties the look together: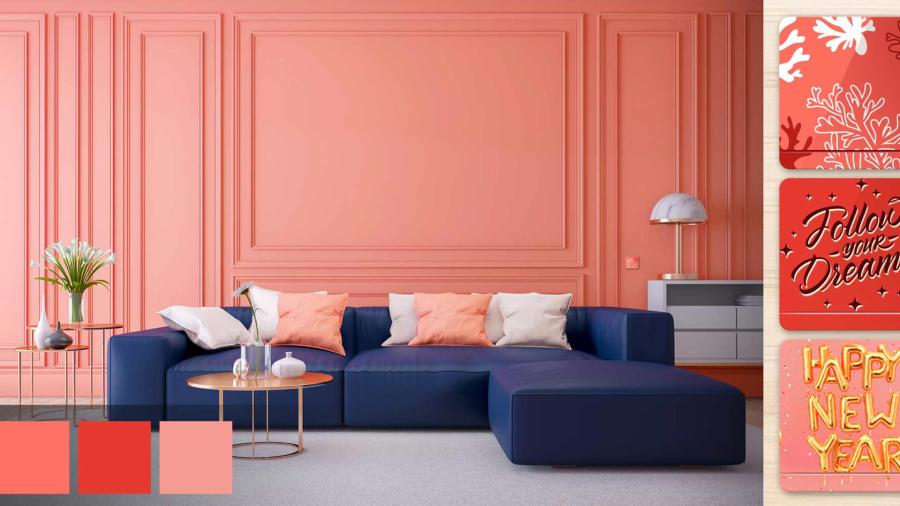 1. LIVING CORAL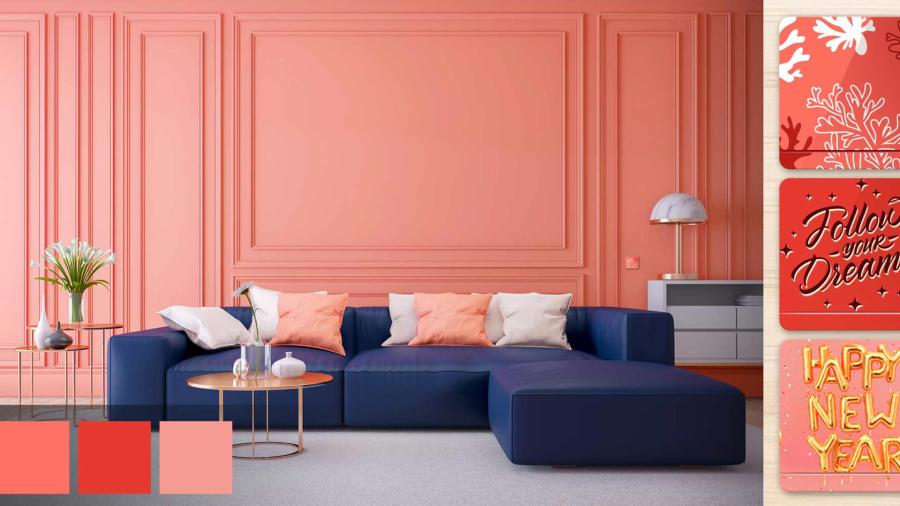 With Pantone announcing that their 2019 Colour of the Year is Living Coral, it's no surprise that it's sure to be a colour trend to follow. Afterall, if you can't decide between pink or orange, coral is your best bet. Living Coral is a glowing, peachy orange hue with a warm golden undertone. Breathe life into your home with this energizing coral shade that symbolizes optimism and joyful pursuits.
Nature-inspired decor has slowly but surely taken over our interiors. From sprucing up the house with live plants to embracing the botanical style, we just can't get enough of bringing nature into the heart of the home. Officially named "Night Watch", this deep green shade brings the healing power from the outdoors into your home through colour. Pair it with warm metals like copper or gold to achieve rich jewel tones and a bold aesthetic.
Nothing can go wrong with an off-cream or ivory colour. Ivory is a warm, natural white with a touch of yellow. As a neutral colour, it is compatible with almost any other colour. To create an earthy, natural, Muji-inspired look, pair it with light wood tones and throw in some potted plants. If you're looking to add depth and texture, go for darker woods to complement the warmer tone in ivory for a modern contemporary twist.
The industrial 'warehouse' look has been all the rage recently, and we get it. There's a lazy sophistication to this raw, unfinished look that features lots of grey, wood and metal surfaces. This rustic appeal makes for a good bachelor pad, but also works well for the chic and modern who are unafraid to try something edgy. Achieve a weathered look by opting for different shades of grey paired with steely finishings. Don't forget to add some industrial bar stools to complete the look.
Lights, camera, action! This deep berry red hue screams dramatic flair. Give your living space a touch of gleam and glamour by mixing it up with dark wood and tile floors. Keep things classy and retain the charm of the room by sticking to timeless black and white fabrics to create contrast. Be sure not to overdo it by including too many bright colours to your furniture. This is a gorgeous shade so let the diva shine!
Aqua paint colours are fresh and vibrant, and they seem like a natural choice. Whether you're veering more towards blue or green, the appeal of this colour lies in its versatility. Aqua can be seen as bright and cheerful or tranquil and relaxing at the same time. Thanks to the popularity of 'Tiffany Blue', this Aqua mix works perfectly as a backdrop for all things sparkly, giving your space a touch of fairytale magic.
Here comes the sun. If you're looking to build a light and airy space, white doesn't have to be your only option. Try out a sunny yellow shade to add a charmingly retro and eclectic vibe to your home. If that's too bold for your preference, choose an accent wall or door instead to add just a tinge of warmth and brighten up the space. Opt for a mustard yellow shade if you want a spicy kick to match your inner gungho-ness.
Pale pink is a hot new colour trend for just about any room right now. Not quite white, but not quite pink - this versatile colour is subtle but does not shy away from the limelight. The barely-there pink blush is a unique colour that makes any space feel cozy and inviting. Accessorize your pink space with patterns and prints - anything from polka dots to geometric shapes will give your room an extra oomph.
Often associated with scandinavian design styles, misty blue is a timeless and elegant colour that has a soothing and calming effect on any soul. Dusty shades are really trending right now and it is not difficult to see why - they have a classic and vintage appeal that we can never get enough of. Misty blue evokes a sense of clarity and tranquility. It also symbolizes trust, peace, order and loyalty.
If you think white is boring, think again. Play around with different shades and variations of white to achieve the look and feel that you like. In fact, white walls are the strongest statement of all because it shows off your furniture and fabrics at their best. Opt for off-white or almost-white backdrops paired with light woods and beige to bring out the chill vibes in your home. Nothing screams 'resort living' more than white sheets and rattan chairs.
This deep, rich, muted purple shade lends your living space an air of sophistication, artistry and luxury. The violet accents create an uplifting energy and immediately adds character to your home. Match geometric patterns and prints in your textiles and adorn your space with carved wood frames, metallics and dark wood finishings to complete the look.
Who doesn't like a pop of colour? Especially when it comes to cotton-candy and bubblegum shades like these lovely pastel hues. Using pastel pink, blue and yellow, instantly transport yourself to a playground of fun and happiness. Be surrounded by sunshine and life with this sugar-spice-and-everything-nice combo.
Chat
Do you have questions or need assistance? We're here to help!