Pro-face, a leader in HMI (Human Machine Interface for Operator Terminals) and IPC (Industrial Personal Computer) with over 35 years of experience, derives its brand name from a combination of professional and interface. It believes in 3 I's (Intimacy, Innovation and Interaction) through the eyes of customer, making it the best interface. The Japanese-founded Pro-face gained global recognition as the specialist of HMI/IPC, creating the industrial touch panel and developing a strong leadership position in key customer segments worldwide with its high-performing "specialist model", offering best-in-class products and premium services.

Pro-face entered a definitive merger agreement with Schneider Electric Japan Holdings Ltd., a parent company, on September 1, 2017 and became Pro-face by Schneider Electric. This integration will maintain the brand strength of Pro-face by Schneider Electric as an HMI specialist, which it has built up through the 35+ years, with its industry leading technology and customer-base. It aims to offer premium customer services throughout the product lifecycle, such as hardware customisation, repair services, software and application support, HMI centric consulting with wide connectivity to third party devices, training as well as innovative features.
HMI GP series, a full graphical touch panel monitor was developed in 1988 for the first time in the world. Our wide variety of hardware products include Standard that is widely used for operation display of a range of control devices such as PLC, Compact, Modular Type, and so on. As a flagship model, SP5000 series, "Smart Portal", is available. SP5000 series offers unprecedented solutions for utilization of increasingly sophisticated information.
SP5000 Series
Flagship Model of HMI for extensive use of information
SP5000 Series provides Smart Portal, a window that optimally displays information in response to a demand for increasingly sophisticated information utilization as a new solution.
Download Graphic Operator
GP4000 Series (Standard)
Pro-face Standard HMI - GP4000 series has high connectivity with a wide range of industrial controllers and provides a variety of lineup in sizes, front colors, coating, and open frame. Pro-face Standard HMI, GP4000 Series flexibly satisfies customers' needs.
Download Rear Mount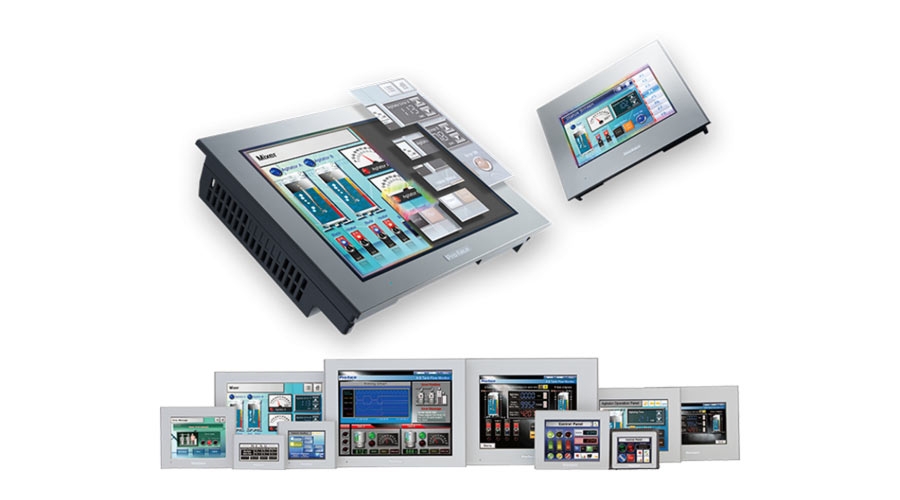 GP4000R Series (Rear Mount)
Design-conscious HMI. Rear-Mount Model with Flat Mounting in the GP4000 Series lineup.
GP4000R Series can fit in with any equipment design because its bezel cannot be seen on a control panel. Flat mounting has the benefit of preventing the accumulation of dust and mold, and even allows the display to be used in medical equipment, food manufacturing equipment and other devices used in environments where hygiene is important.
Download Rear Mount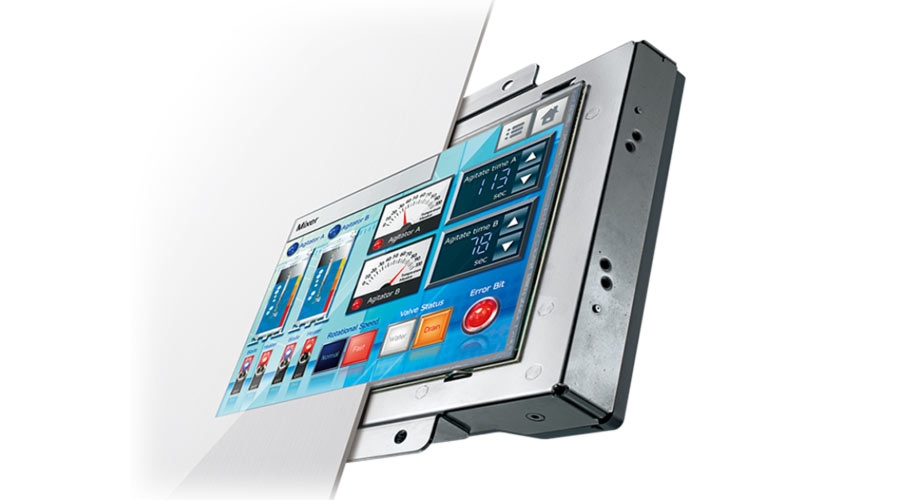 GP4000M Series (Modular)
Flexible installation choices for easy mounting.
GP4000M Series can be easily mounted on a control panel through a φ22 mm circular hole. Its basic specifications include easy-to-see screens with TFT LCD expression in 65,536 colors and high connectivity brought by serial, Ethernet, and USB interfaces.
Download Rear Mount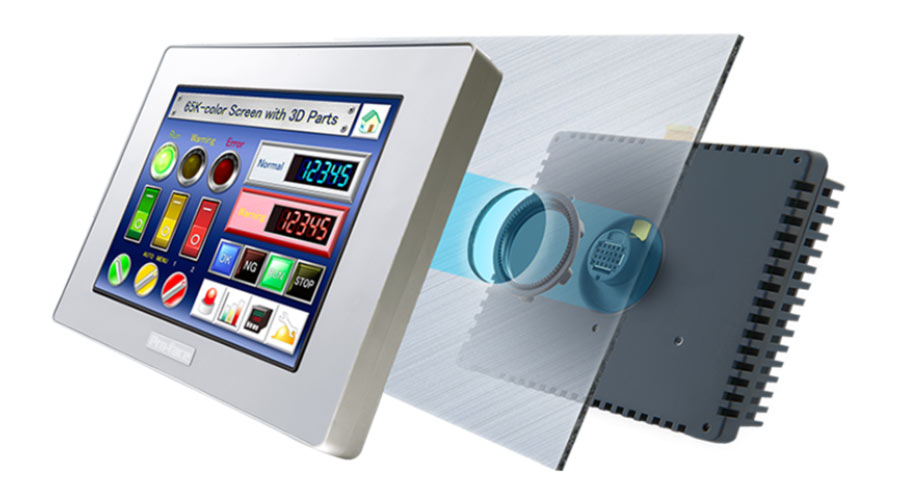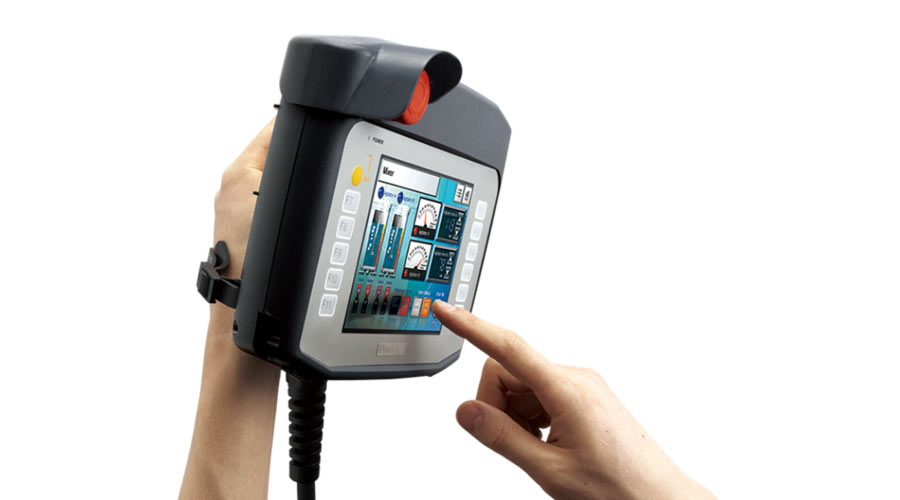 GP4100 Series (Compact)
Compact, but Pro-face DNA is inherited.
A compact HMI, GP4100 Series Color Model that has achieved high specifications, utilization of various software and high connectivity has joined the product lineup. Its display area is twice as large and its resolution is eight times as powerful as the monochrome model. Ready for the age of IoT, this compact HMI can collect data using a network and remotely monitor devices with a tablet.
Download Touch Operator Interface -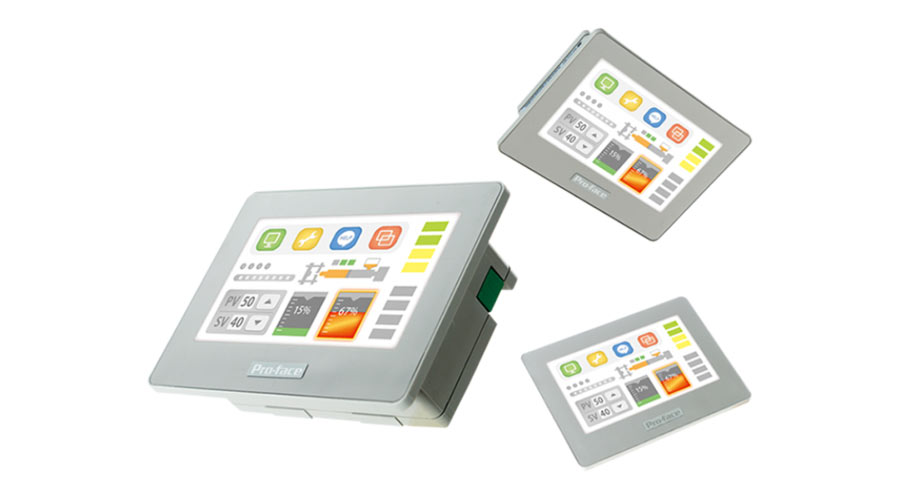 Contact Us
Prefer to talk? Have a question or Comment? Please contact us!
Chat
Do you have questions or need assistance? We're here to help!