A comprehensive offer for your needs
Schneider Electric provides 99% of the components you require to build electrical control panels that meet the needs of your customers. Our broad selection of components and complete technical support allows you to deliver quickly and efficiently. 

Learn more about what each of our control panels offer in the interactive graphic below.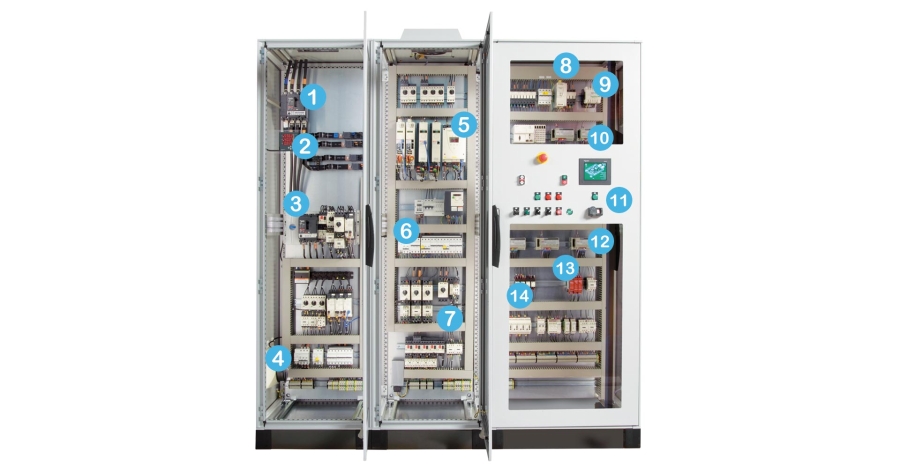 1. Incoming Protection and Switching

1

2. Power and Energy Monitoring and Control

2

3. Power Distribution Systems

3

6. Circuit and Load Protection

6

9. Power Supplies and Transformers

9

10. Programmable Controllers

10

12. Interface and Input/Outputs

12
1. Incoming Protection and Switching
1
2. Power and Energy Monitoring and Control
2
3. Power Distribution Systems
3
6. Circuit and Load Protection
6
9. Power Supplies and Transformers
9
10. Programmable Controllers
10
12. Interface and Input/Outputs
12