Harmony operator interface and industrial relays enhance operational efficiency and equipment availability across industrial and building applications. Harmony includes intelligent connected products and edge terminals that visualise, gather and process data, enabling informed operator decisions.
Harmony

Push Buttons and Switches

Discover a large choice of push buttons, switches and pilot lights to cover most industrial applications. Available worldwide in metal and plastic versions, the Harmony line fits your needs for robustness, safety and simplicity.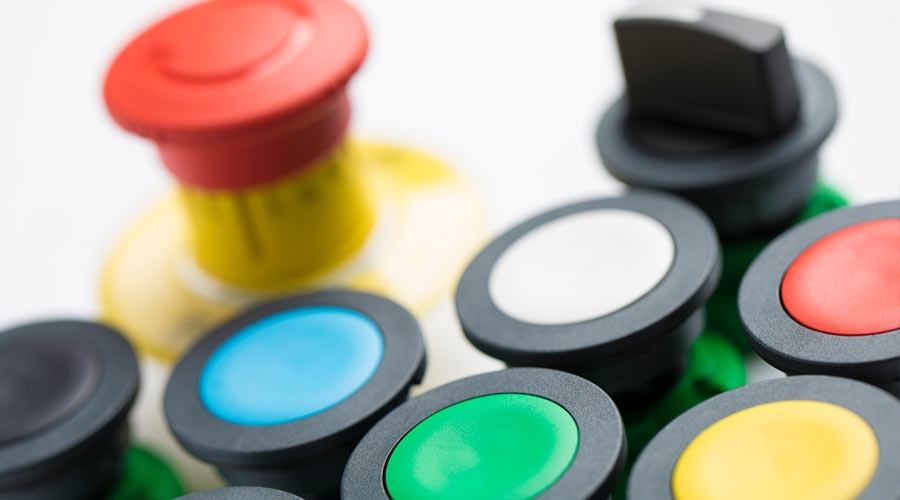 Harmony XB4
Ø 22 mm modular metal pushbuttons, switches, and pilot lights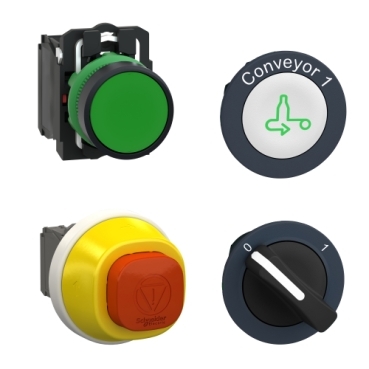 Harmony XB5
Ø 22 plastic signaling units. Round and square plastic bezel buttons and indicators.
Harmony-XAC
Pendant control stations for auxiliary circuits, equipped with 2 to 12 Ø 22 mm buttons
Harmony XALD, XALK
Plastic control stations using XB5 range Ø 22 mm control and signaling units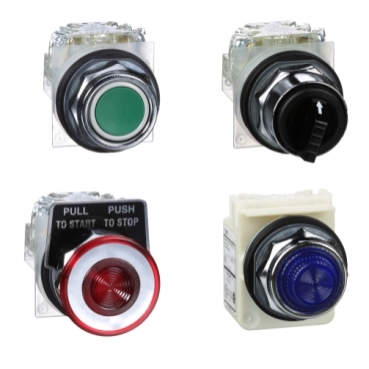 Harmony 9001 K
Ø 30 metallic signaling units. Chromium plated metal bezel buttons and indicators.
Harmony XAM, XAP
Metal and insulated enclosures using XB4 range Ø 22 mm control and signaling units
Harmony XB5R
Ø 22 wireless and batteryless pushbuttons. Simplify the wiring of your machine due to wireless technology.
Harmony XB6
Ø 16 mm plastic pushbuttons, switches, and pilot lights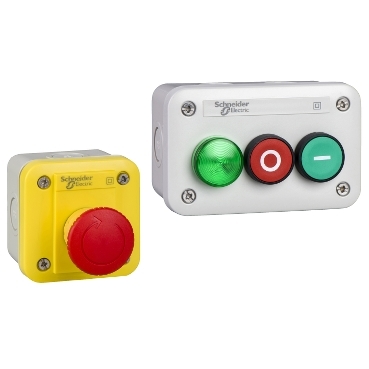 Harmony XALE
Plastic control stations XALE Optimum, for Ø 22 control and signalling units Harmony XB7
Harmony 9001 SK
Ø 30 mm plastic pushbuttons, switches, pilot lights designed for industry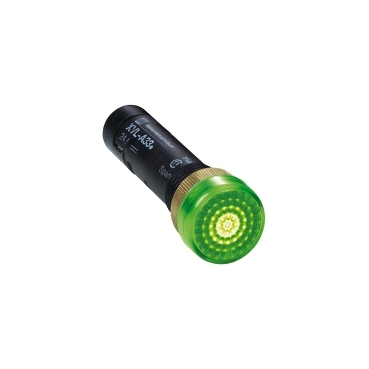 Harmony XVL
Ø 8-12 mm LED plastic pilot lights
Harmony

HMI Operator Terminals, IPC and EdgeBox

Harmony is the world's most popular family of HMI terminals. By meeting the unique needs of global customers, Harmony has proven reliable in presenting a clear picture of their business, application and machine performance on a daily basis.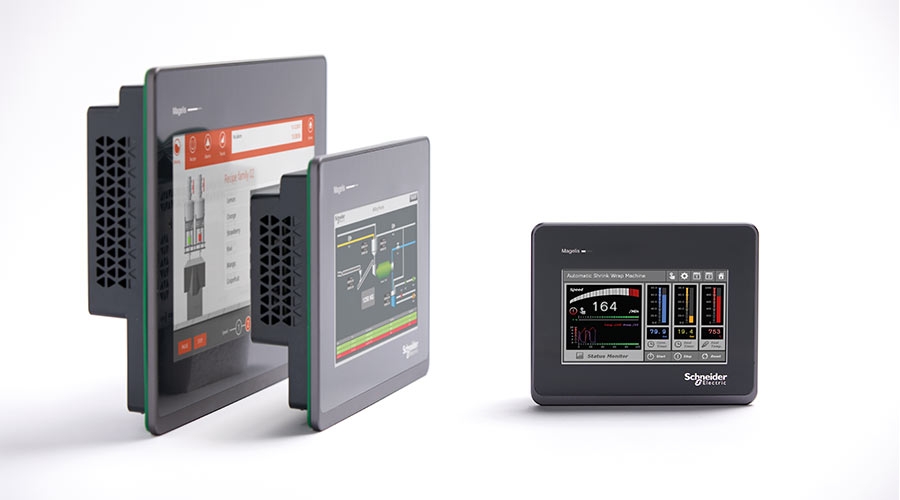 See product
opens in new window
Harmony ST6
High-resolution and cost effective basic HMI
Harmony GTU
Harmony GTU offers the best flexibility with its unique concept : combine a CPU box with a HMI display of your choice.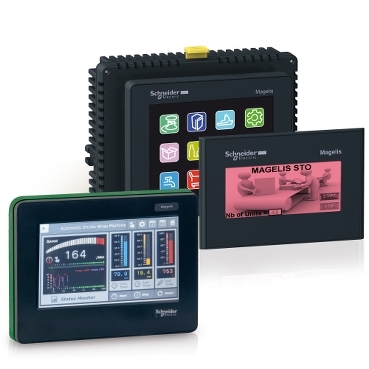 Harmony STO & STU
The new Harmony STO and STU boost the Harmony Small HMI Panels.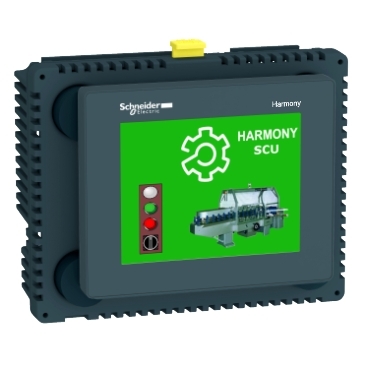 Harmony SCU
HMI Controllers for OEM industrial machine, small machines and simple process control.
Harmony HMI GTO
Harmony GTO : the first optimised terminal that doesn't compromise features and performances
Harmony GK
Advanced Touchscreen/Keyboard Panels
Harmony

Signalling Devices

Harmony signalling devices include tower lights, beacons and audible alarms to provide operators with reliable status indication and voice guidance to help them to rectify problems more quickly.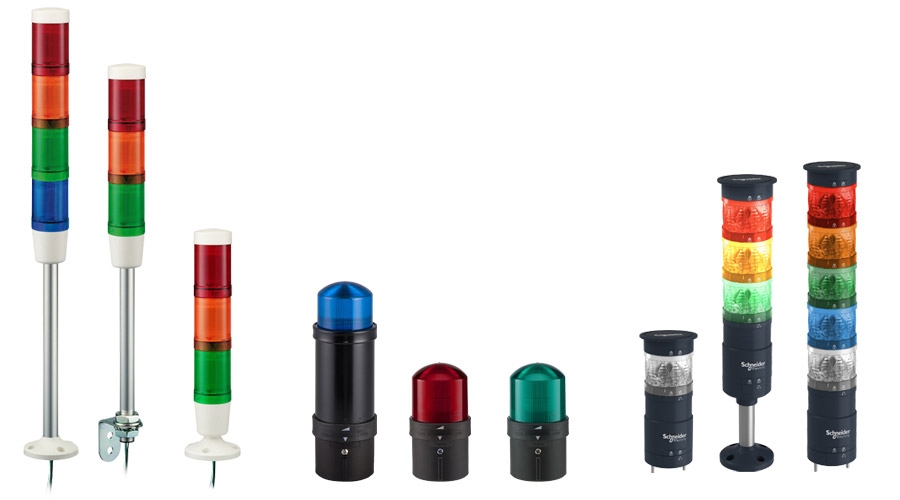 See product
opens in new window
Harmony XVB
Ø 70 mm modular beacons and tower lights (up to IP66)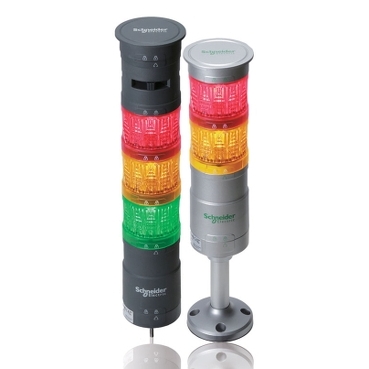 Harmony XVU
Harmony XVU is the super bright modular tower light that can be customised as per your need
Harmony XVM
Ø 45 mm pre-wired modular tower light (up to IP54). International standards: CE, CCC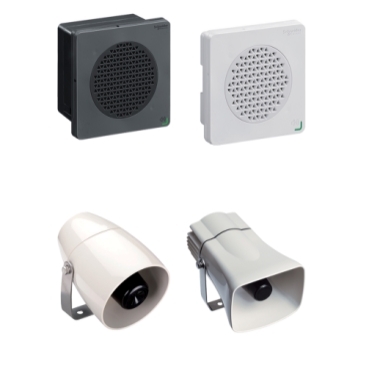 Harmony XVS
Multifunctional electronic alarms and multisound sirens with editable functionality
Harmony XVR
Ø 84 to 130 mm pre-wired rotating/flashing beacons in numerous styles or custom to your requirements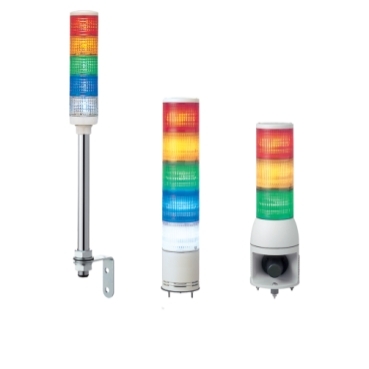 Harmony XVC
Monolithic indicator banks Ø 40, 60, 100 mm with numerous styles and fixing methods.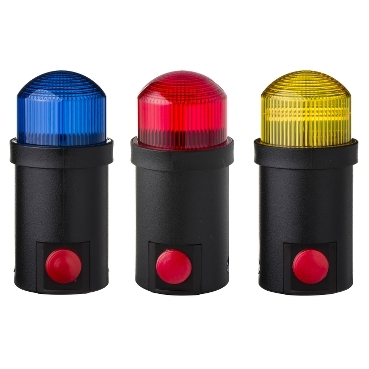 Harmony XVDLS
Ø 45 mm monolithic beacons. 2 types of light source: incandescent bulb (5 W), flash discharge tube (0.5 joule).
Harmony

Electrical Relays

Renowned for its robustness and accuracy, Harmony Electrical Relays offer an ideal solution for wired logic functions. Harmony relays hold a complete portfolio of electromechanical, solid-state, timing, control and monitoring relays, as well as counters and interfaces.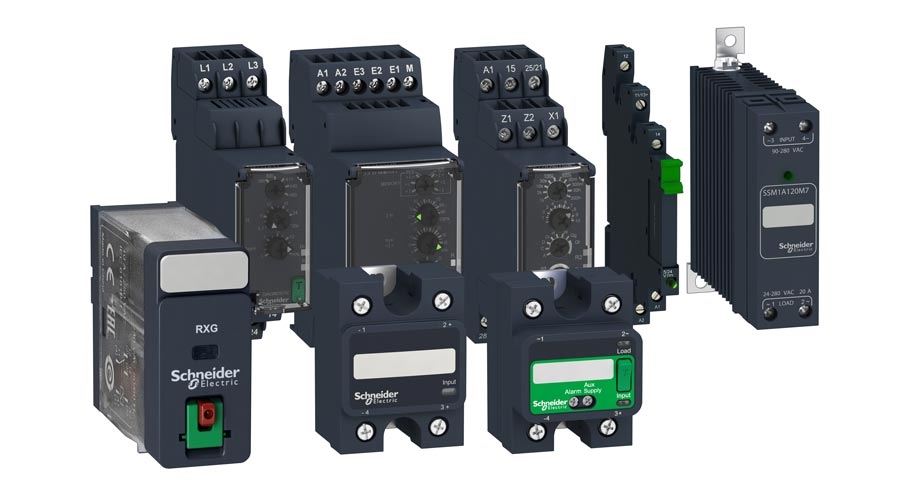 See product
opens in new window
Harmony Analog
Analog converters and transmitters, for converting sensor signals or electrical measurements into analog electrical signals
Harmony Control Relays
Near Field Communications (NFC) and conventional Control Relays (formerly known as Zelio Control Relays)
Harmony Timer Relays
Timing relays, to create simple hard-wired logic automated system cycles or to complement industrial programmable controllers.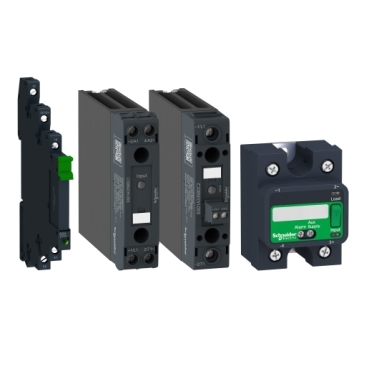 Harmony Solid State Relays
Solid-State Relays by Schneider offers complete, innovative and compact solution for industrial applications.
Harmony Electromechanical Relays
Simple to select, install and programme, Zelio Logic plug-in smart relays are suitable for all your applications.
Harmony

Safety

Harmony Safety includes comprehensive, scalable industrial safety offers including a wide variety of safety switches. Harmony Safety products help to cover the most critical safety functions for your machine, from acquiring information, monitoring and processing to emergency cut-offs.
See product
opens in new window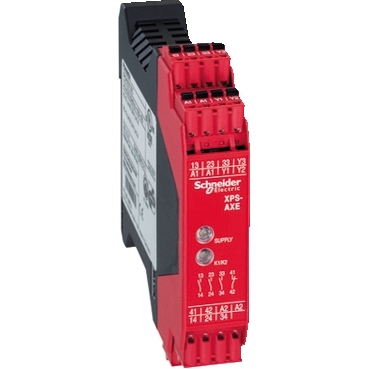 Preventa XPS
Safety Modules. This solution provides the optimum answer for monitoring a function. - Safety Relay
mySchneider app
Access our mobile catalogue, 24/7 support as well as expert help and tailored services on the go!