Substation Liquid Filled Transformers
Liquid-filled, substation transformers are used in a wide variety of commercial and industrial applications
All units are manufactured in accordance with applicable IEEE standards. The transformers are offered with one of 3 different fluids: Mineral oil, silicone transformer oil, and Less Flammable Seed oil. Primary voltages from 2.4 kV to 69 kV in 225 through 20,000 kVA sizes, 600 volt through 35 kV secondary voltage ratings are available.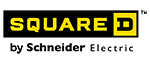 Features

UL Listed
High Efficiency per DOE 2016 Standards
Sealed Tank construction
Indoor Less Flammable Fluids available
Higher standard BIL Levels than conventional Dry Type Transformers
Self Cooled Overload capabilities
Fan Cooled Overload capabilities
Cooper or Aluminum windings
Surge Arresters available
Available as stand-alone or in a substation line up
Retro-fit designs available
Rotated designs available

Benefits

Available with biodegradable less flammable seed oil option for indoor installations.

Applications

Ideal for a wide variety of commercial and industrial applications.