The building industry is changing, don't get left behind
Explore our latest insights on buildings of the future
Webinars

Industry news & reports

Blogs

Guides and brochures

Podcasts
Watch how our customers are looking to the future
Optimizing office space to drive energy savings

Sodexo APAC House

Sodexo expanded and maximized existing office space while increasing energy savings and optimizing comfort level with EcoStruxure.

Remote monitoring and asset management from anywhere

BASF

The world's largest chemical company uses digitization for a crystal-clear view of asset health.

IoT EcoStruxure™: Energy Efficiency for T-Mobile Arena

IoT EcoStruxure™: Energy Efficiency for T-Mobile Arena Schneider Electric's IoT EcoStruxure™ transformed the T Mobile Arena into a smart building through advanced building management systems (BMS) that captures energy consumptions.

IoT EcoStruxure™ at Nemours Hospital Ensures Reliability

IoT EcoStruxure™ at Nemours Hospital Ensures Reliability
A pure, continuous source of power in a sanitary environment is essential. It doesn't just provide Nemours children's hospital with reliable electricity for their equipment to function 24/7. It also provides the staff, parents and patients with the peace-of-mind. Find out how IoT solutions from Schneider Electric are working behind the scenes at Nemours.
Build a sustainable future
Buildings consume about 30% of the world's energy according to the IEA, via their construction and operations, and account for almost 40% of annual global greenhouse gas emissions. To be sustainable, buildings – both new and retrofit – need to change.
As the number of natural and man-made disasters rises, building owners and operators must adapt continuously to new obstacles during times of crisis that often quickly change business priorities, threaten staffing levels, and lower operating budgets.
Benefit from a hyper-efficient building
Advances in technology and IoT enabled devices is empowering building owners and operators to use big data and AI to greatly lower operating costs and improve productivity by addressing space management, operational efficiency, and the occupants' experience.
Drive productivity with a people-centric building
Enhance the experience, health, and wellness of your buildings' occupants to improve productivity and satisfaction and benefit from a value-added differentiator.
Explore our EcoStruxure solutions
Discover our software solutions for Buildings
Schneider Electric, your digital partner for Sustainability and Efficiency, accelerates the digital transformation for Buildings, Infrastructure and Industry to create a smart and green future in a new electric world. We have built a strong agnostic software portfolio and we partner with world-leading independent software companies to bring energy and automation digitalization, empowering all users with a seamless and collaborative dataflow across the entire lifecycle, from design and build to operate and maintain.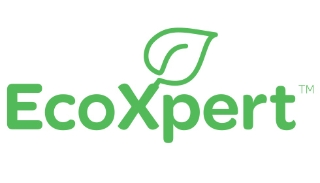 EcoXperts: The enablers of Buildings of the Future
Trained and certified by Schneider Electric, EcoXperts are the implementation arms of EcoStruxure. Choose an EcoXpert partner to deliver the sustainable, resilient, hyper-efficient, and people-centric solutions you need to optimize the performance and health of your building.