Meet the storyteller

Your power network has a story to tell. Discover the most advanced power meter in the world that can make your power network safer, more reliable, efficient, and compliant.

PowerLogic ION9000 Advanced Power Quality Meters in 60 Seconds

Monitoring power in modern electrical networks requires more than a meter. Certified as a Class A power quality instrument (PQI), the PowerLogic™ ION9000 performs reliably in harsh environments when power is significantly distorted
The World's Most Accurate Meter
An EcoStruxure Power connected product, the PowerLogic ION9000 is the most innovative, most advanced, and most accurate power quality meter in the world. Third-party certified 0.1S accuracy, modular design, flexible ION programmability, and advanced power quality analysis make it the perfect power meter for industrial or healthcare facilities, data centers, and utility networks.
Access smart power event analysis
Minimize costly downtime and power vulnerabilities
Improve reliability and efficiency
Unlock new energy efficiency opportunities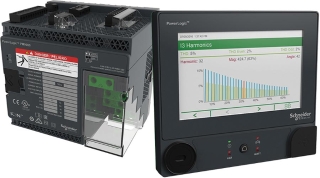 Is your power network ready? The ION9000 is.
The world of power management is changing. Learn how new digital tools help you adapt.
Download the ION9000 Meter Specification
Learn how to specify the PowerLogic ION9000 Series Meter.
Perfect for your business
For Data Centers
On average, a one-hour power loss event costs a data center $1 million and a compromised reputation. Energy costs also consume up to 50% of a typical data center's operating budget. PowerLogic ION9000 meters provide precision accuracy, the ability to quickly locate disturbances, help predict maintenance needs, and aid in monitoring ongoing operations like battery health and runtime variations.
For Healthcare
Non-linear loads, inadvertent injection of harmonics, interactions between medical equipment: all can cause power issues. The ION9000 detects and prevents these types of incidents that can lead to patient risk. Its power quality capabilities ensure your power network and its sensitive electronic loads are monitored and analyzed 24x7 for peak performance.
For Industry
If you're looking to improve availability and uptime, the ION9000 provides key, real-time, historical, and PQ information dashboards, reporting, and control. Combine with EcoStruxure Power edge control software for detailed views into your electrical infrastructure, to help mitigate events that put your business at risk. Quickly pinpoint the root cause of power system failures.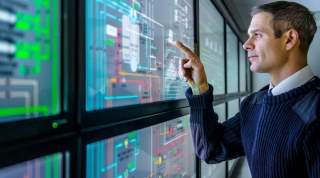 For Utilities
Demands for electric power today are anything but simple. New, diverse industries are appearing and they require either much finer voltage supply tolerances, or very enhanced reliability. Probably both. For electrical suppliers, the ION9000 delivers the most revealing network picture ever. Combined with EcoStruxure Power edge control software, discover new levels of safety, reliability, efficiency, and compliance.
Meet the storyteller
Your power network has a story to tell. Meet the storyteller. Discover the most advanced power meter in the world that can make your power network safer, more reliable, efficient, and compliant.
Taking to the skies
Schneider Electric partnered with Geneva Airport to help upgrade its electrical distribution system, all while maintaining high-quality, seamless service. Discover our solutions and what we can do for you.
Learn more about the ION9000 and power management!
Save time by starting an online inquiry! We will connect you with an expert for any questions you may have or for an in-depth analysis of how you can take control of your facility's power and energy and start saving today!
Use your social media account to quickly provide your information.
Or with the form below.