Enhanced, efficient, and responsive workplaces
EcoStruxure Workplace Advisor collects data with sensors about occupancy, people counting, and environmental variables. This data is integrated in our platform to help building managers respond more proactively to occupant and business needs for truly smart offices and digital workplaces.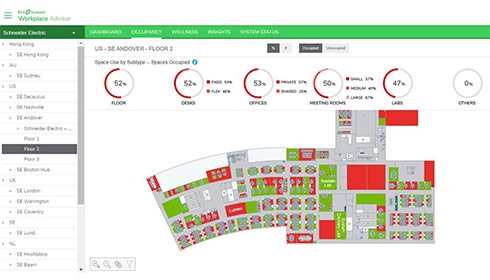 Occupancy analytics
Gain insights about occupancy, both real-time and historically, so you can reallocate and right-size your space based on actual usage.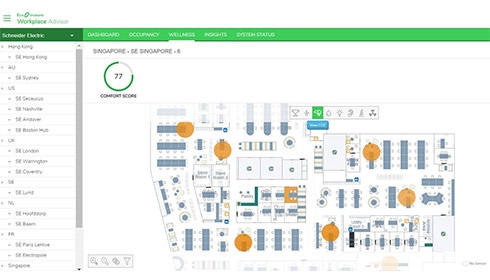 Well-being analytics
Monitor indoor air quality for variables such as temperature, humidity, CO2, and VOC, so you can pinpoint areas that need attention to proactively improve employees' well-being and comfort.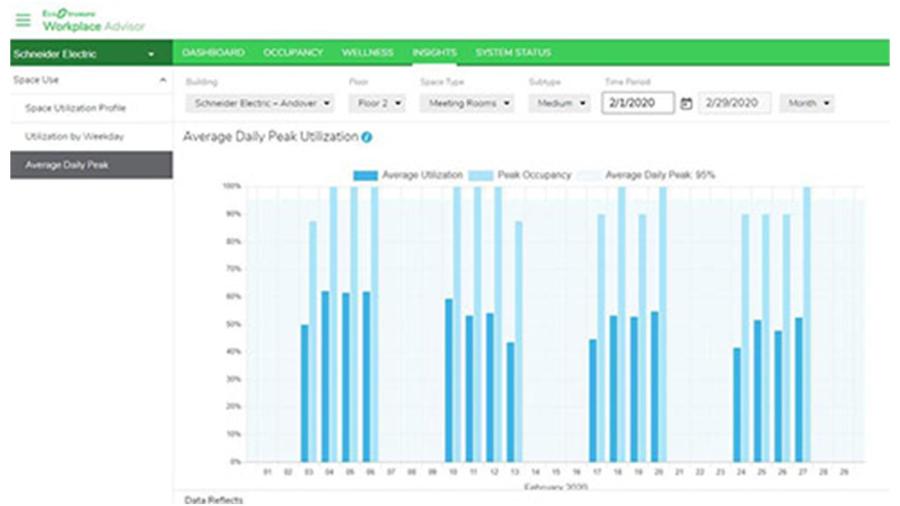 People analytics
Ensure space is being used safely and effectively with people area and people flow counting and analytics. Understand wait times for cafeterias, gyms, and other amenities.
Productive, satisfied, and engaged employees
Deliver high-value digital services to help employees do their jobs more effectively and drive a more connected experience with smart offices and digital workplaces.
Services that matter, in one easy app
Integrate the services that are most important to you, such as: wayfinding, digital badging, comfort control, ticketing, employee directory, menus, HR systems, or news. This single app can be easily configured for multiple personas and locations and reflect to your branding.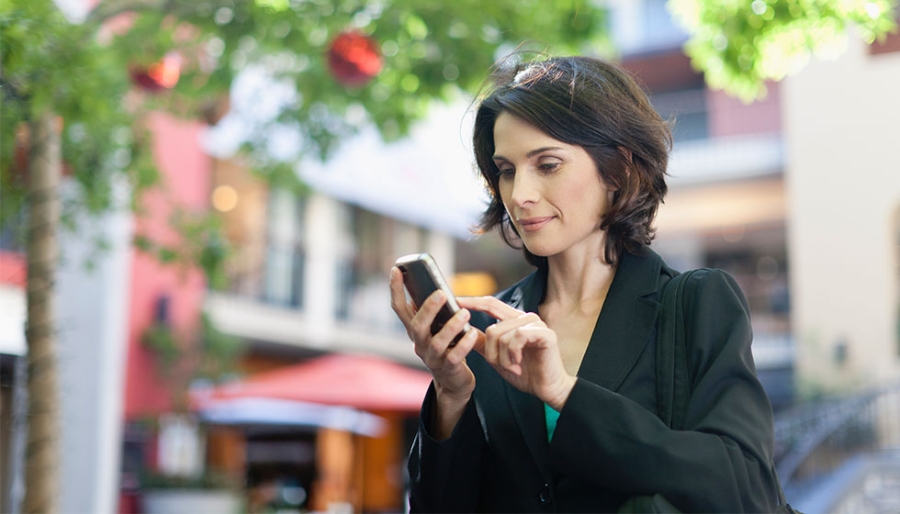 Connect with your workforce wherever they are
This intuitive app helps organizations deepen their connection to their mobile-first workforce, whether they're in the office, working remotely, or on the road. Employees will be able to access office services, amenities, and communications from their phones.
You might also be interested in: