MV/LV Electrical Distribution Solution
Approximately 15% of total energy spending for a water/wastewater utility is electricity used in pumping for water and wastewater networks. And specifically for water networks, more than 90% of the power use in water distribution is from pumping.
Masterpact MTZ

Masterpact MTZ air circuit breaker takes the lead in power uptime and energy efficiency. Building on the legendary performance, reliability and safety of the Masterpact range, the Masterpact MTZ circuit breaker is Future Ready.
Find products and solutions
The risk of power interruptions may lead to public health issues or environmental damage and can create expensive contamination costs in a competitive and cost-constrained water market.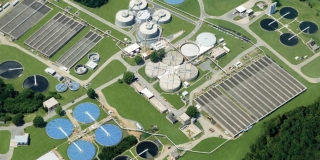 Brochure
Discover our Water and Wastewater secure power solutions for guaranteed availability of mission-critical systems, at every stage of the municipal water cycle.
Find products and solutions
Water and Wastewater Blog
Join in the conversation about creating an efficient economy and applying intelligent energy practices where we live and work.
Documents and Downloads
Technical Library to find data sheets, product specifications and more.
Customer Care App
Download our mobile app and get support on the go - anytime, anywhere. Get it today!
Chat
Do you have questions or need assistance? We're here to help!