Our EcoStruxure Power offer makes it easy for you to integrate and commission flexible, IoT-enabled electrical solutions.
Build business through differentiation
• Competitive edge solutions that increase energy and operational efficiency
• Leverage Schneider Electric's comprehensive offer portfolio of connectable products and broaden the bid scope
Reduce guesswork
• All solutions pre-tested in our labs
• Panel configurations match wiring diagrams to the last detail, taking the guesswork out of component layout
• Plug and play interfaces connect panels to any building management system
Simplify integration and commissioning
• Modular components reduce wiring requirements and costs
• Automated commissioning tools speed system delivery
• Plug and play interfaces connect panels to our edge control software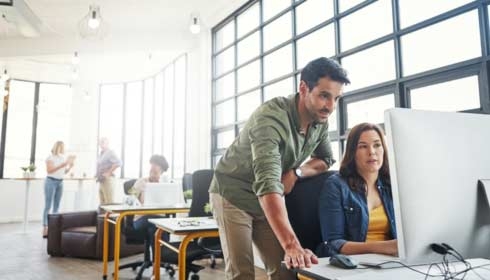 Digital Applications Design Guide
This technical compendium is an invaluable resource covering all aspects of digitized power distribution, including basic power management, advanced energy analytics and power quality correction.
Unleash your business growth potential
EcoXpert is an award-winning leader of excellence in partner programs, enabling partners to grow their business by becoming the trusted implementation arm of our EcoStruxure architecture and platform.
Connect with a local EcoXpert