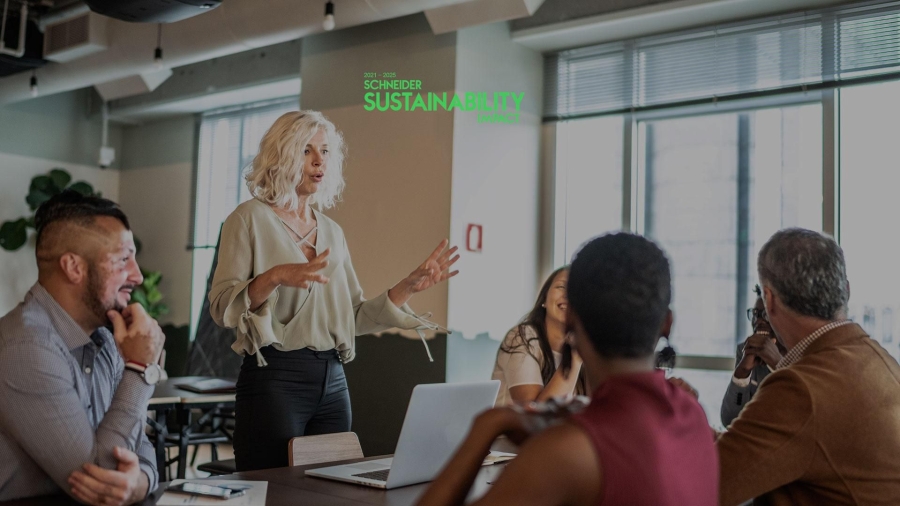 X2
number of opportunities for interns, apprentices and fresh graduates
1 Million
people trained in energy management
Career development across generations
We encourage sharing, learning and life-long individual development no matter your career stage
• 40,000 employees use our Learning portal monthly
• 90% of employees undergo digital upskilling through the Digital Citizenship program and digital transformation training
• Career Week events across 100 countries
Find your next step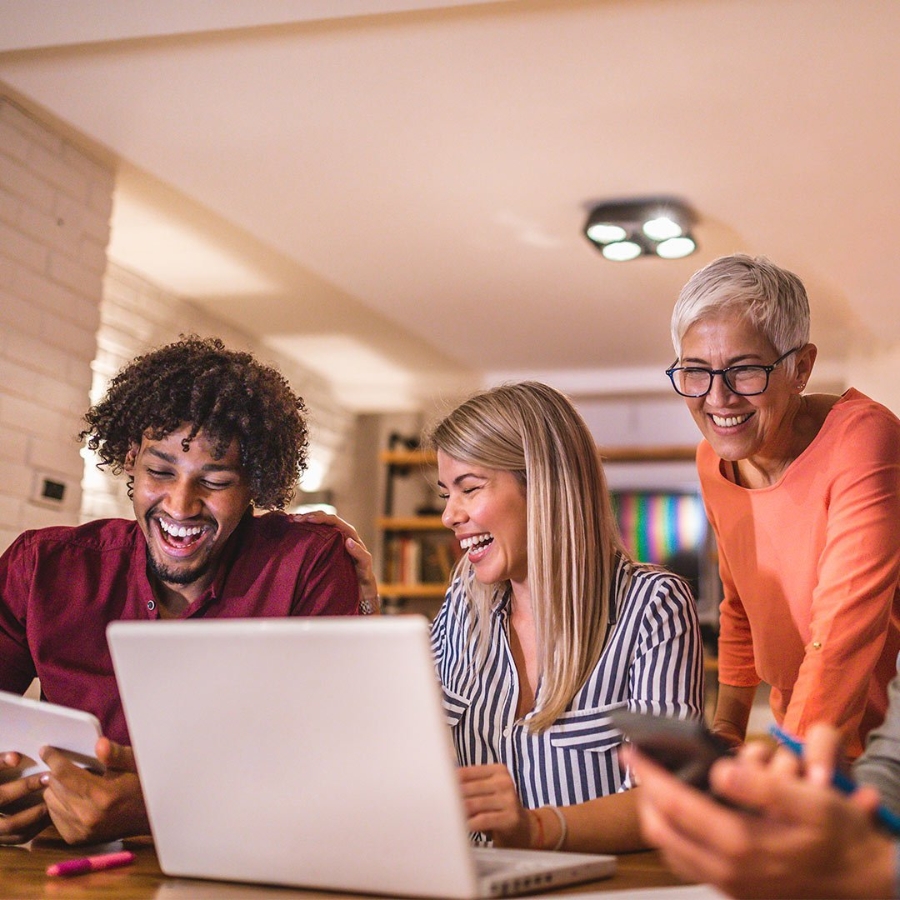 Empowering all generations
Schneider Electric Go Green competition
Our annual Schneider Go Green competition rewards STEM and business students from around the world, who dare to disrupt and change the game in the digital and energy world with bold ideas of sustainability for future generations.
Find out more about Schneider Go
Sustainability highlights
One size does not fit all
Why and how supporting the needs of the 5 generations living under the same roof matters?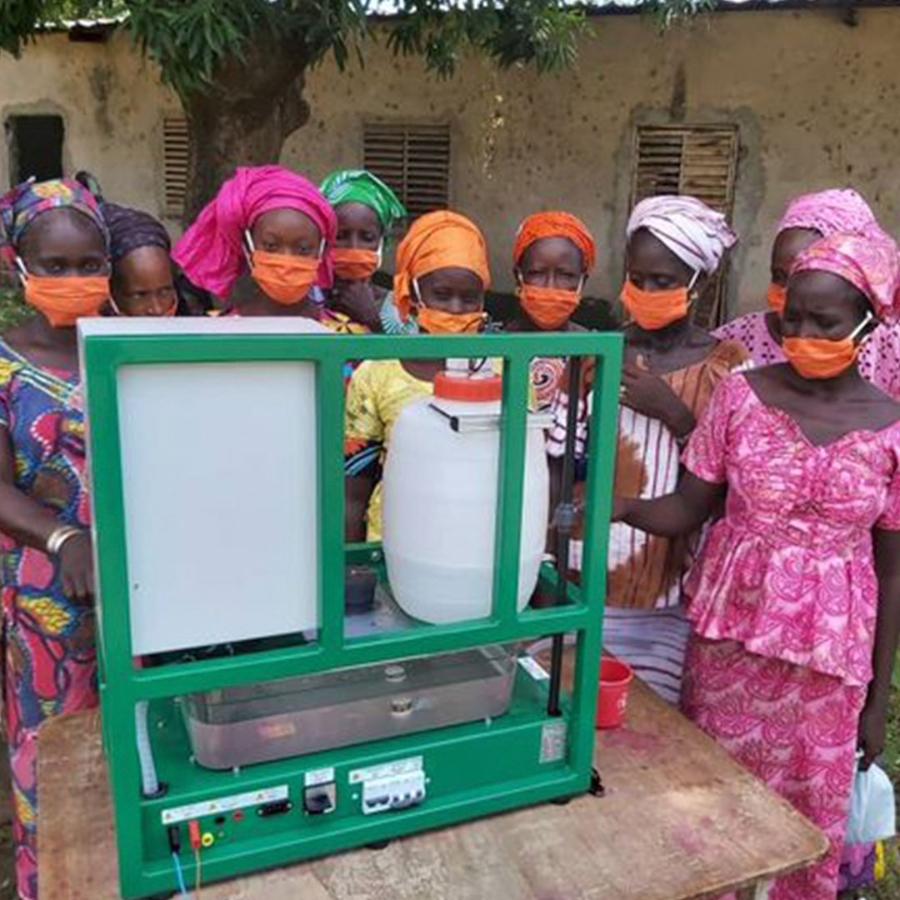 Training Ivorian men and women in energy
How we are partnering with USAID to deliver knowledge and expertise in favor of socio-economic growth and sustainable development?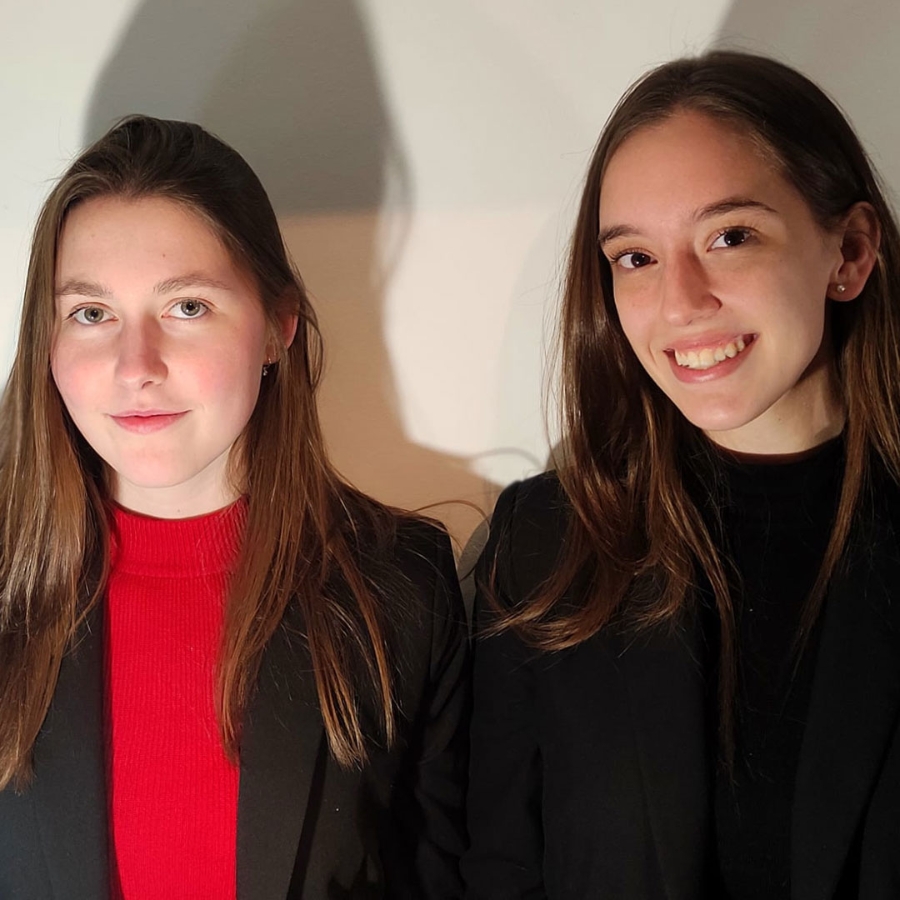 Spanish students win Go Green
Meet Team Light Pills and their bold idea for improving access to energy and safe water in communities most in need.
Schneider Global Student Experience
An exciting e-learning and simulated project track to find out what it takes and how it is to work in Schneider Electric.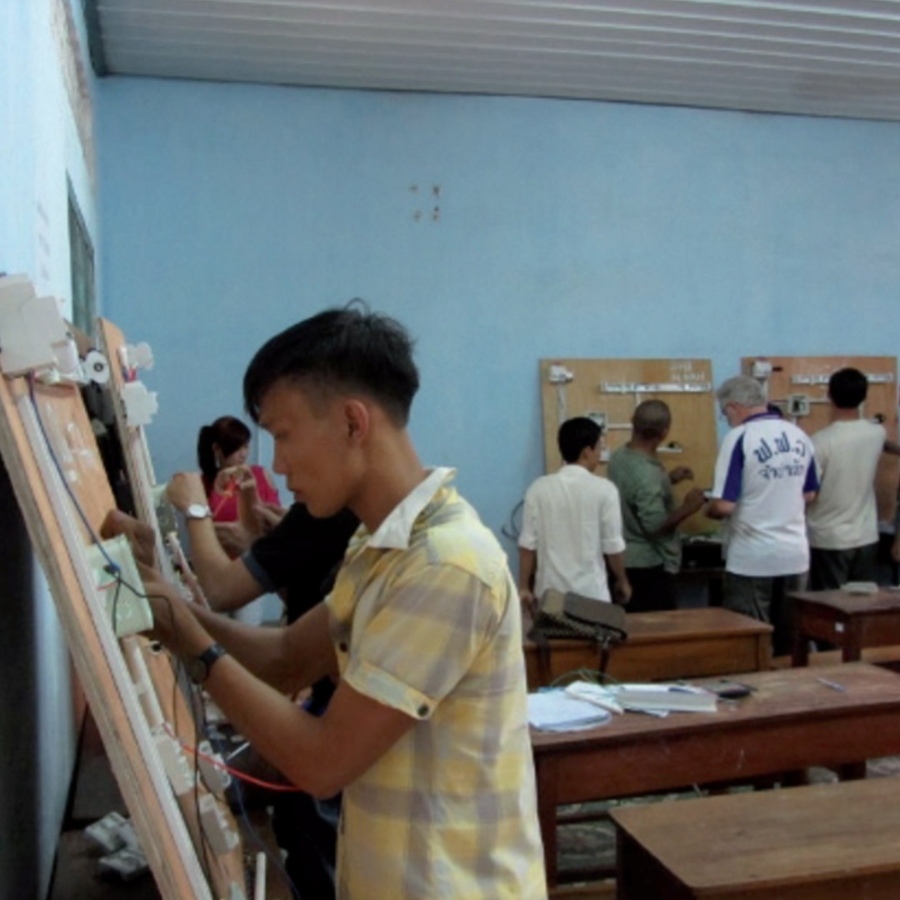 Developing entrepreneurs in Vietnam
Discover the stories of empowerment in the energy field of Nguyen Huu Tri and Chau Van Hieu.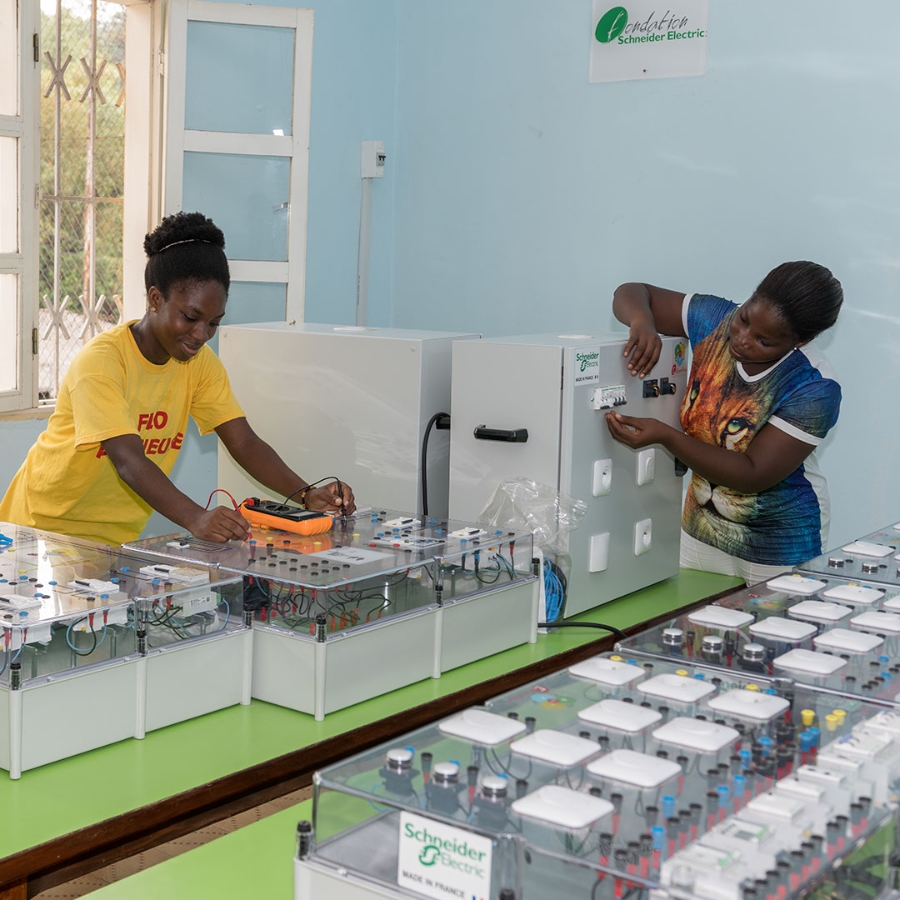 Addressing the needs of social entrepreneurs
How energy-related entrepreneurship in developing countries.
Achievements and
recognitions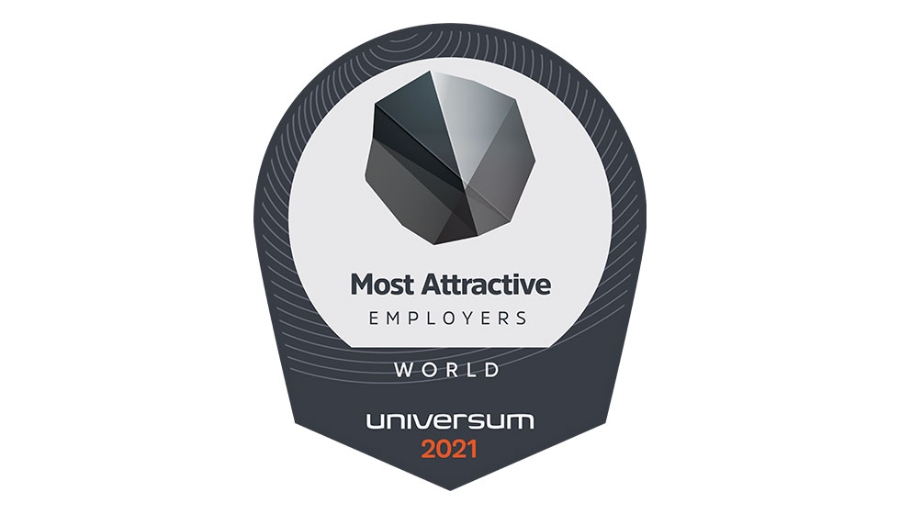 Top 25 World's Most Attractive Employer 2021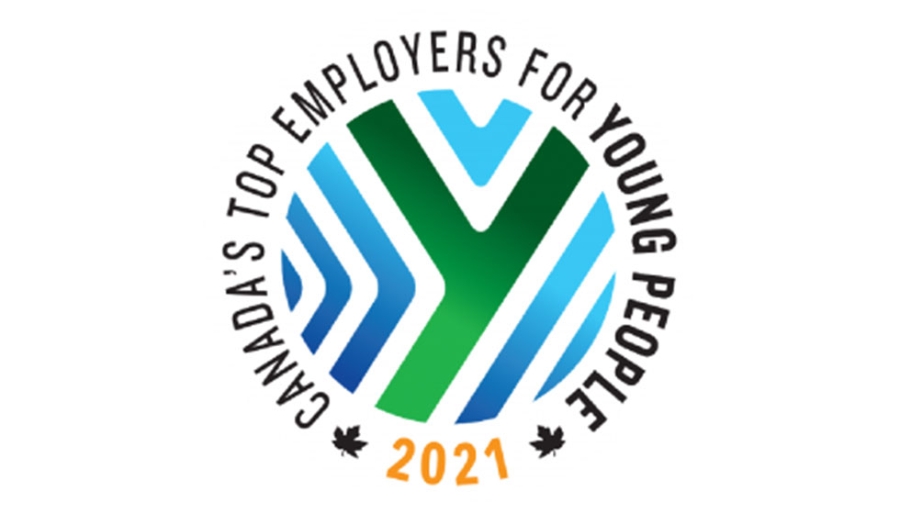 Canada's top employer for young people 2021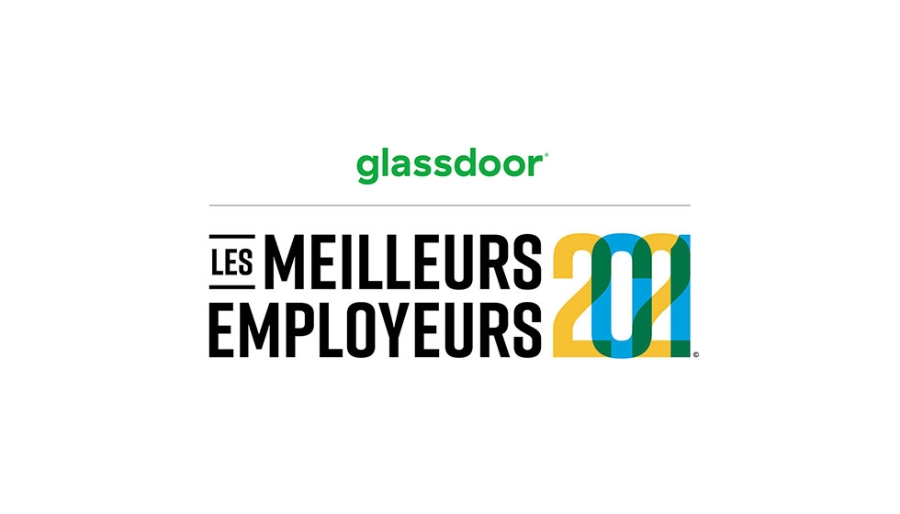 Best employer in France on Glassdoor 2021
Top CEO ranking on Glassdoor, 2021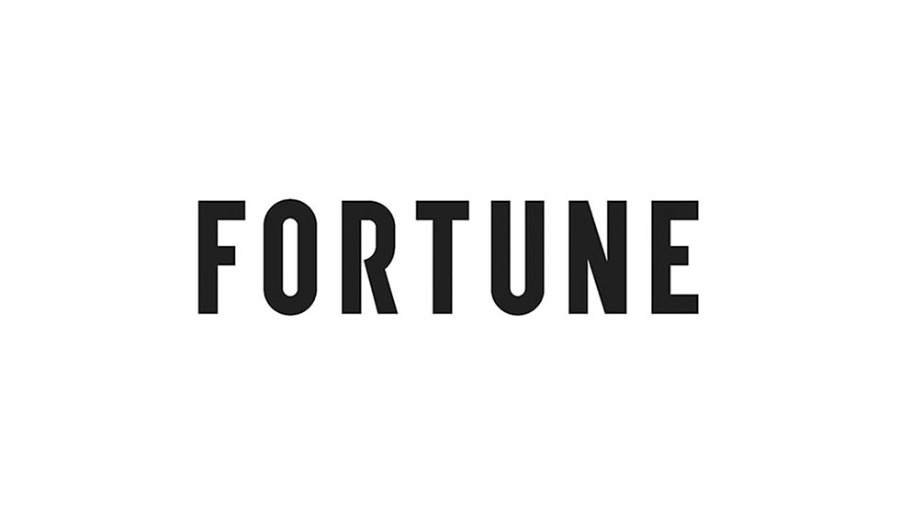 Great Place to Work certified Schneider Electric in the US in 2020
Our Generations commitments contribute to UN SDGs
In line with our purpose to bridge progress and sustainability, our sustainability initiatives support the 17 United Nations Sustainable Development Goals.
Find our UN SDGs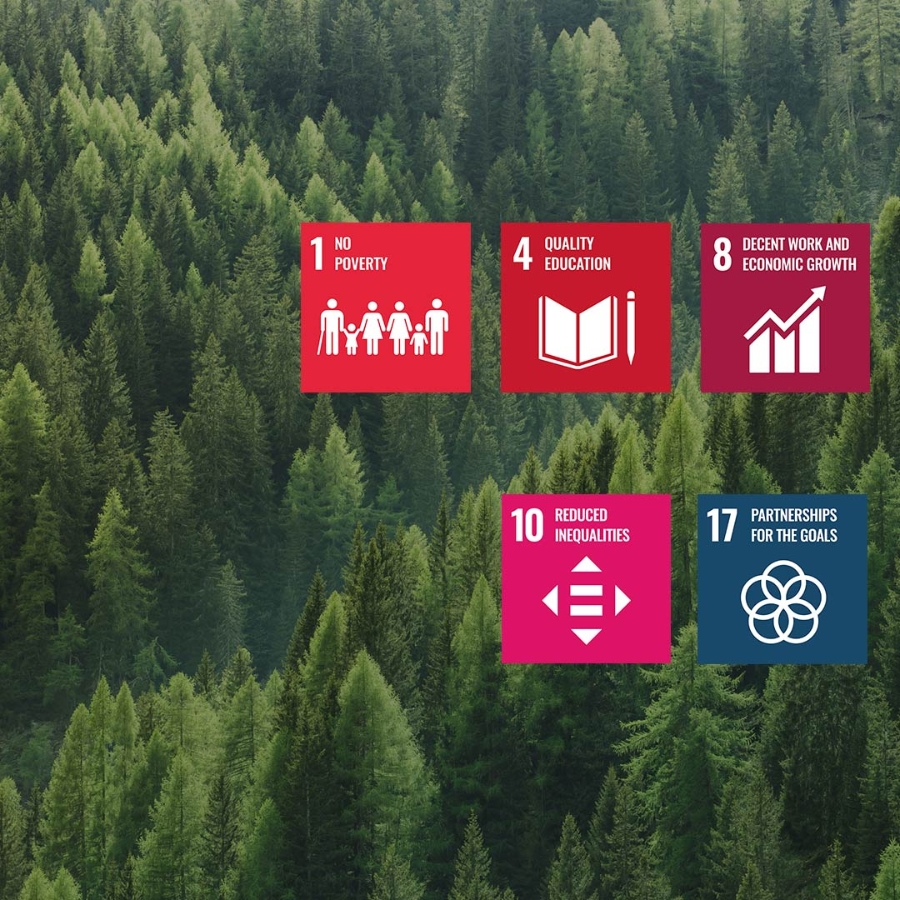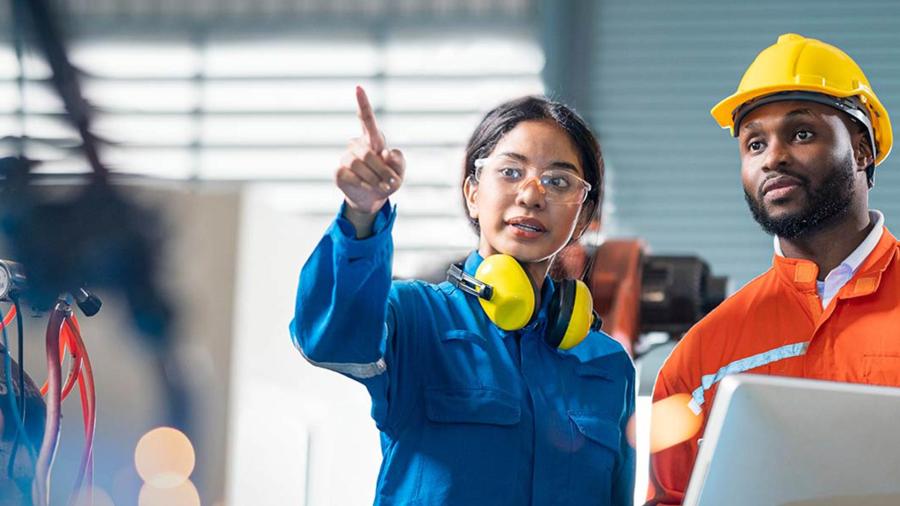 Our commitment to equality
More on how we walk the talk and on gender equity and inclusion with access to energy solutions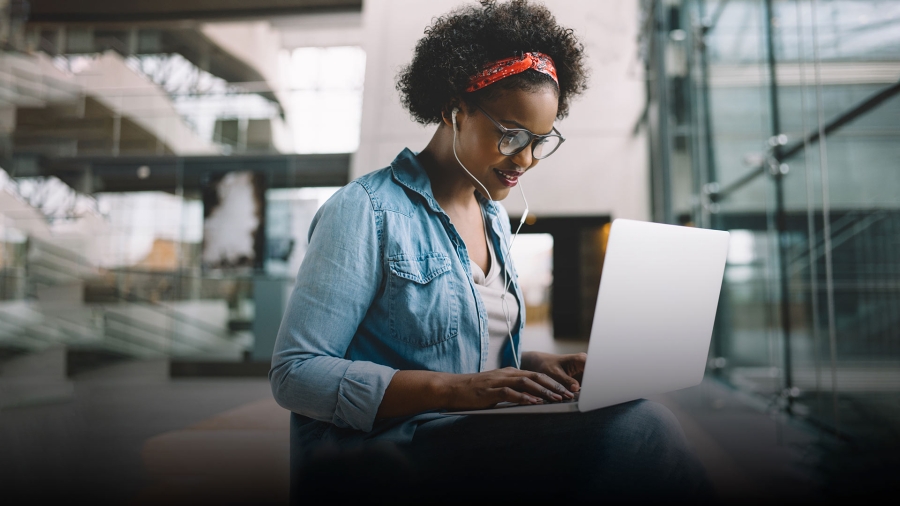 Careers at Schneider Electric
Check out the latest opportunities for you and build your career with us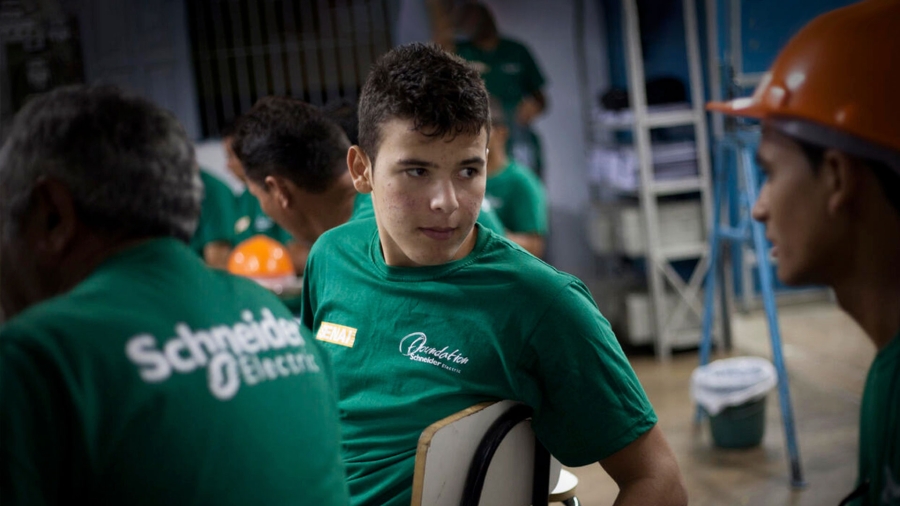 Schneider Electric Foundation
How we fuel youth with the energy through our active volunteering and local partners' network.