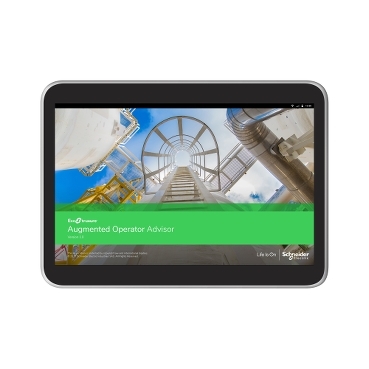 EcoStruxure™ Augmented Operator Advisor
Augmented reality for instant diagnosis and contactless maintenance, for increased efficiency and lower costs.
EcoStruxure Augmented Operator Advisor puts real-time information at your fingertips, whenever and wherever it is needed. The custom application improves operational efficiency with augmented reality — enabling operators to superimpose the current data and virtual objects onto a cabinet, machine, or plant.
View details