Tricast
Cast Resin Dry Type Transformer up to 25MVA-52kV
The perfect and effective eco-friendly solution for infrastructure projects and industrial installations susceptible to fire hazards.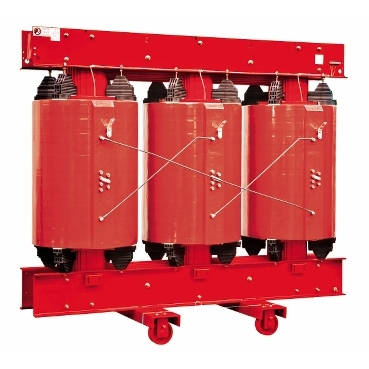 Features

Rated power from 100 kVA up to 25 MVA
Rated insulation level up to 52 kV
Rated frequency 50 or 60 Hz
MV windings encapsulated in cast resin
Pre-impregnated LV windings
Thermal insulation Class F
E2, C2, F1 certified
Naturally cooled (AN) or air forced (AF) on request
Indoor installation or outdoor on request (with enclosure)
Enclosure with protection up to IP44
On-Load Tap Changer (OLTC) upon specific request

Specific designs:

Re-enforced mechanical resistances (see Resiglas range)

Benefits

The guarantee of a top-of-the-range product

Non-inflammable and self extinguishing
Design for wet and highly polluted environments and areas with high electrical disturbance
Excellent load and short-circuit performance
Low noise level
Space optimization
Almost zero maintenance (occasional cleaning and recommended checks only)

Applications

Infrastructure: Public and commercial buildings such as Airports, Hospitals, etc.
Small Industries: Textile, Automotive, Pharmaceutics, Food, etc.