Overview
Experience true operational agility and production schedule integrity throughout your system's lifecycle with EcoStruxure™ Foxboro DCS virtualization technology.

From the start, the ability to host multiple virtual machines on a single control processor can significantly reduce the risk associated with project delivery cycles.

Virtualization decouples system hardware from system design, and from the geographic locations of engineering experts. Last-minute changes become much easier to implement. Virtualization technology also means software and operating systems need not be tied to specific hardware. So as your system evolves, maintenance needs and troubleshooting can be quickly addressed by Schneider Electric experts within the virtual environment.
Features
Virtualization server host with high-end processor speed, up to 96 GB of memory, up to eight internal redundant array of independent disk (RAID) systems with hot-swap drive and redundant hot-swap power supplies
Capability to host multiple virtual machines running Microsoft Windows Server® 2008 R2 Standard operating system
Support of hypervisor technology with Microsoft® Hyper-V™ Manager
Multicore processing
Backup and recovery options
Remote desktop capability Virtual machine "snapshot" feature
Security enhancements provided by McAfee® VirusScan with AntiSpyware Enterprise
HP® Dual and Quad Monitor thin clients
Benefit
Enhanced efficiency across the life cycle engineering process
Reduce capital and operating costs
Maximize efficiency and plant uptime
Minimize risks of aging physical infrastructure
Reduce equipment footprint
Reduce energy costs
Enjoy system support and upgrades with minimum impact on operations
Maximize system availability
Reduce maintenance and engineering effort
Applications
Hydrocarbon processing
Chemical and specialty chemicals
Upstream oil and gas
Power generation
Metals and mining
Water and wastewater
Pharmaceutical and life sciences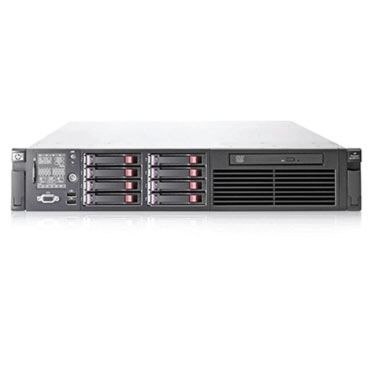 Workstations & Servers
Annunciator Keyboards
Chat
Do you have questions or need assistance? We're here to help!