You can have all the benefits of modernization
Our direct replacement upgrade solutions feature new circuit breakers designed to fit into the existing cubicle with little-to-no modification to the switchgear cell. A direct replacement upgrade solution reduces downtime since there is minimal (if any) outage on the equipment bus.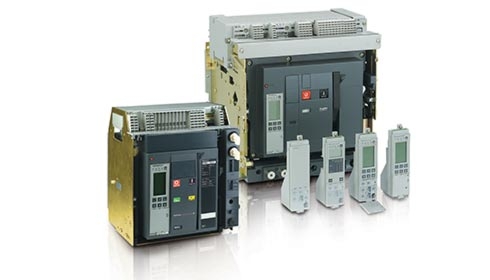 Enhance reliability
Having aged or obsolete breakers can put your facility at risk. Enhance safety by upgrading to new technology offering monitoring and connectivity capabilities.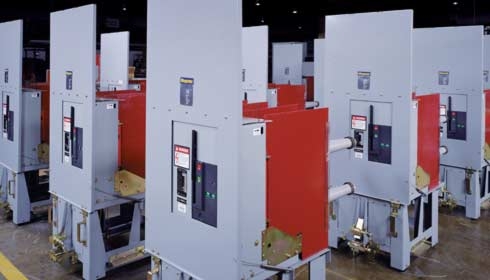 Reduce operating costs
Reduce costs in your maintenance budget by upgrading to more reliable and higher performing equipment.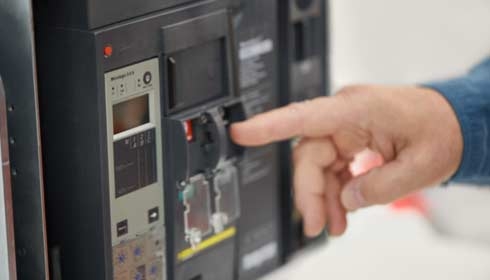 Less downtime for installation
Little to no downtime for installation and OpEx funds can be used for upgrading your electrical system.
Low-voltage direct replacement circuit breakers
This solution features Masterpact™ NW/NT circuit breakers with connectivity capabilities
A standard Masterpact cradle is installed into an adapter cradle to form one assembly, which is then installed into the switchgear cubicle
This cradle-in-cradle assembly locks into place and remains in the switchgear cell after the initial installation
The new Masterpact circuit breaker with state of the art Mircologic™ trip units racks in and out of the adapter cradle
A new door is installed, however cell interlocks, the racking mechanism and the switchgear structure are not modified
Medium-voltage direct replacement circuit breakers
This solution features Magnum™ circuit breakers with connectivity capabilities
Designed to fit into an existing switchgear cell without modification
Magnum™ circuit breakers will correctly interface with the existing compartment cell and maintain safety interlocks built-in the original equipment design
Enjoy enhanced safety and compliance
All direct replacements are designed and tested to meet or exceed IEEE/ANSI C37.59 standards. We carry over 150 low and medium-voltage circuit breaker designs across all brands including:
Square D™ • ABB • Eaton • Federal Pacific • GE • Siemens
Contact our experts to help you find a
Chat
Do you have questions or need assistance? We're here to help!