Our support programs connect you with the experts, reports, tools, discounts and maintenance services you need to extract maximum life cycle value from automation hardware and software. Our industrial automation support services provide flexibility for all aspects of your electrical distribution and automation systems.

Program Guides & Service Plans
Advantage Service Remote Technical Support Plan
Through remote technical support contracts the customer care center is able to offer multilevel support services to our customers. This formalized structure of support is designed to help you optimize your investment in automation technology by providing the right level of technical expertise for your mission-critical applications. Hardware, software, and support agreements are available to purchase based on the type of programming you have in your facility.
Drives and PLC Service Plans
Achieve true peace of mind knowing that your drives and PLCs are covered by the right service plan. A tailored maintenance package from Schneider Electric helps lower costs while improving the asset's availability and extending its life. Or plans offer access to field services representatives with an in-depth knowledge of equipment architecture, technologies, features, and evolutions along its life cycle.
Keep your plant running by reducing downtime, planning maintenance operations, preventing failures, and identifying automation issues.

To provide peace of mind and increased reliability, you can extend your warranty on selected products for up to 5 years. You can cover variable speed drives, HMI, PLCs, and machine automation for 3 or 5 years from the date of manufacture.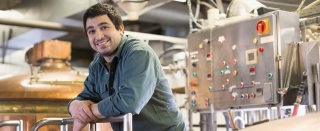 Get in touch for support
Visit our Customer Care Center to learn more about the right services for your business.