Living and working at Schneider Electric in Wiehl
How can we make our lives safer, more comfortable and more energy-efficient? This is the question that is at the heart of everything at Schneider Electric in Wiehl, where groundbreaking products and innovative solutions are created for modern buildings. The three brands Schneider Electric, Merten and Ritto are at home in Wiehl. The scope covers switches, safety electronics, building automation technology and intercom systems.
Wiehl is also home to the Competence Center for Smart Home, where our colleagues develop the Smart Home range "Wiser". Wiser is a range of connected solutions that simplify key home functions and it means more safety, comfort and efficiency for private homes. The Wiehl location plays an important role in the international network of development and production locations for Schneider Electric. Our colleagues from 24 different nations develop, produce and market innovative products and solutions for the whole world.
Our location in Wiehl at a glance
Competence centre for installation and building services engineering on a 42,000 m² area
German hub for our Smart Home "

Wiser

" product line
Modern, comfortable working environment from which highly innovative products for the whole world are developed and produced
Leading in research and development: Own

ZVEI

-certified test laboratory in which prototypes can be tested directly
Connected production where installation products such as switches and sockets are manufactured and shipped
Modern, motivating working atmosphere in an attractive new building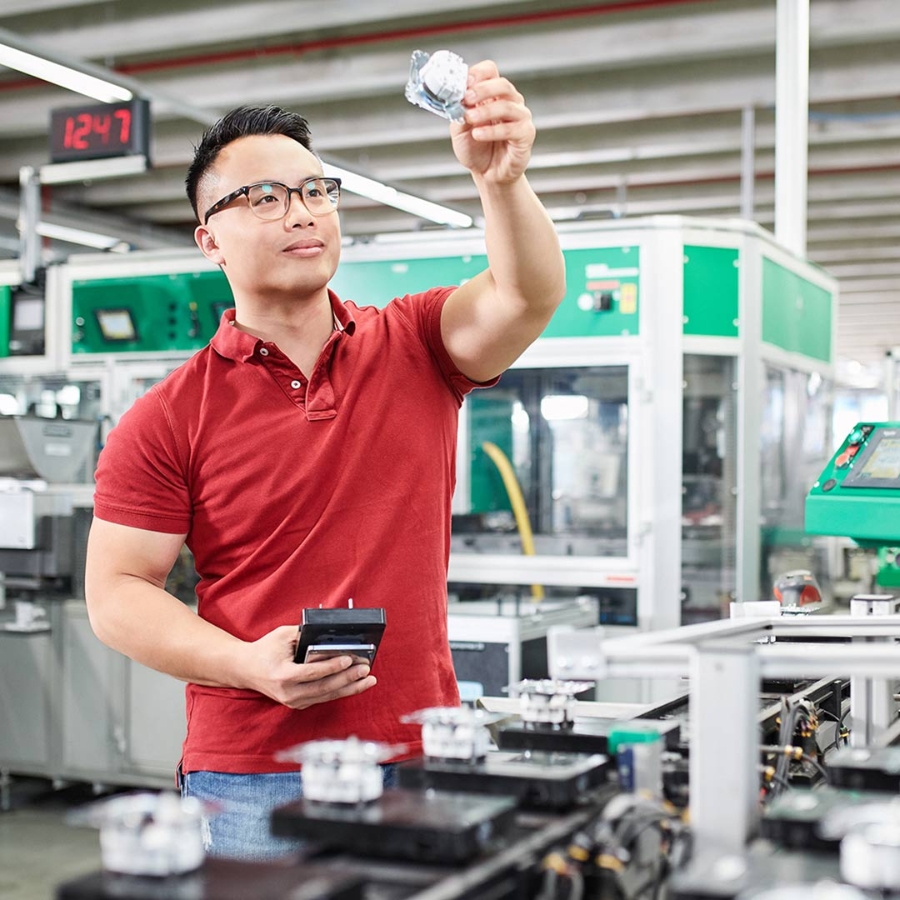 Building automation
Lighting, sun protection, heating, ventilation, air conditioning, security technology, door communication, IT infrastructure and power distribution - ideally, all building services and automation are connected intelligently. In this way, the building adapts to the individual wishes of its users and ensures maximum efficiency in terms of ecology, comfort and well-being. Intelligent and connected products are needed to live, work and produce in an energy-efficient manner - our employees in Wiehl develop them in multinational and cross-national teams.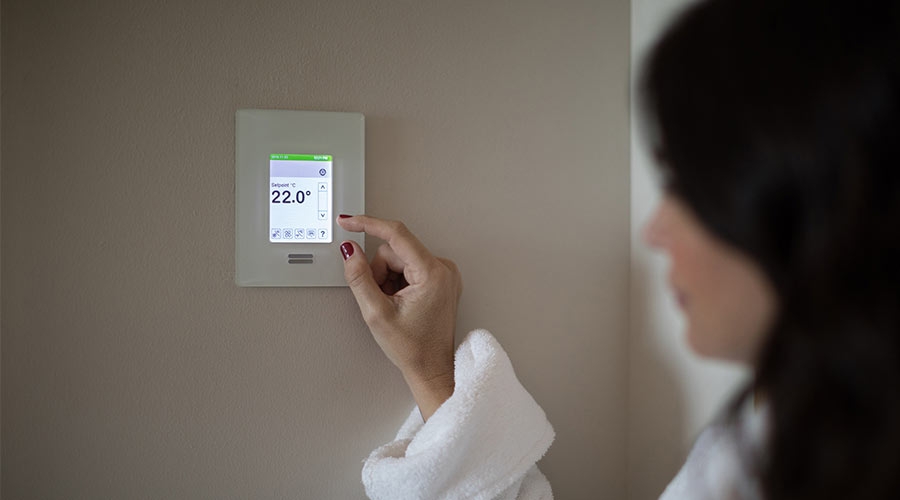 More than 550 people from 24 nations work at the premises in Wiehl - an open, diverse and appreciative environment in which individual responsibility and team spirit complement each other. Also exciting is the cross-country cooperation: in Wiehl we construct products that are used all over the world - keyword "platforming". So it might well be happening, that you have a phone call with Asia in the morning and with Canada in the evening - intercultural understanding and cooperation in virtual teams are important skills from which everyone benefits. 
We promote well-being: The company restaurant offers fresh and healthy food. Numerous offers for fitness and health activities such as company sports, yoga groups and back courses ensure balance and well-being druring the turbulent daily business.
At a glance: Working at Schneider Electric in Wiehl
Multinational creative forge: Effective development and working in international teams 
Mix of local and virtual team members, across countries and business units 
Best possible flexibility and compatibility of family and career 
Working in a home office is a matter of course (for tasks that can be processed in virtual teams). Our production teams are on location, but they also use flexible working time models. 
Company sport: Weekly yoga and back classes, participation in Germany-wide running and bike events promote health and collegial cooperation 
Company restaurant with freshly cooked meals for every taste
Working together, living together
The togetherness does not end at the factory gate. Employees also meet privately for sports, hiking, other spare time activities or simply socialsing. Leisure activities with colleagues are not just fun - they are often the beginning of a wonderful friendship. A sense of community is the most important thing and promotes team cohesion. This is also reflected in the many initiatives we live at Schneider Electric: From the annual big barbecue party, convivial baking courses to Diversity Day. We not only work together, we also live together.
Learn more about our location and the people in our blog
Our employees work on highly innovative projects for modern building networking. Get to know projects, people and their experiences at Schneider Electric in the blog.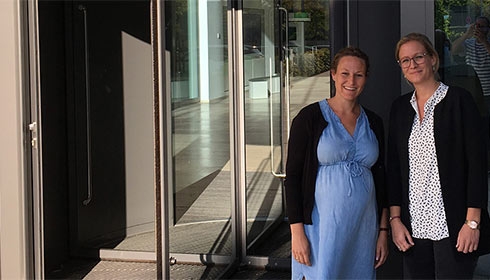 Leadership in a double pack - part-time career at Schneider Electric
Jana and Verena are mothers and lead a team part-time. In the blog they explain how they combine work and family and why they enjoy it so much.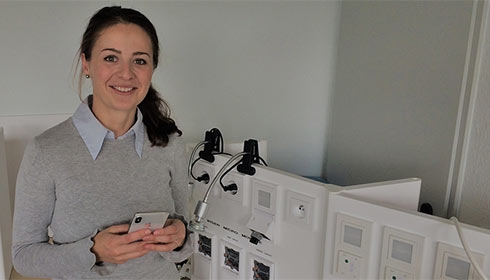 Schneider International - How App Development Works in Multiple Time Zones
Anne Heine works at the Wiehl site and is responsible, among other things, for the app development of our Smart Home line Wiser. In the blog she shows how she experienced the development in international teams.
Product development then and now: from drawing board to rapid prototyping
Olaf is Project Design Leader in Wiehl and explains in the blog how times have changed in product development - from the drawing board to 3D printing.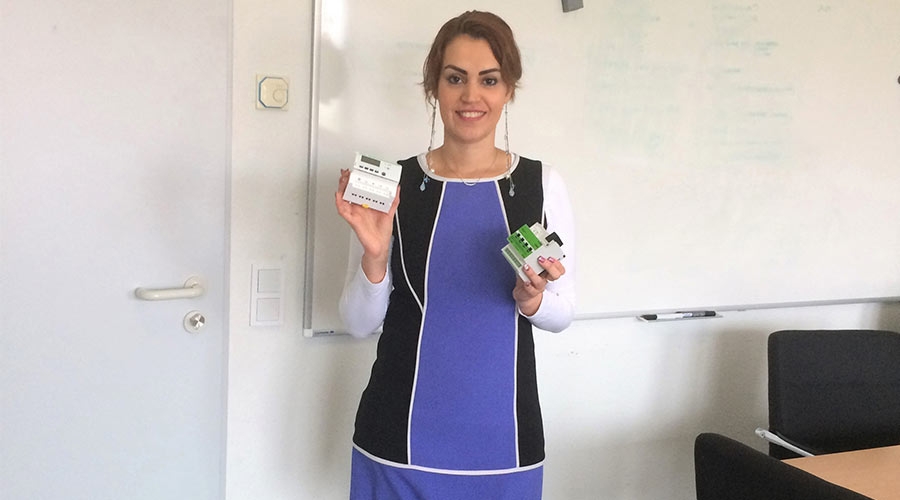 From Tehran to the Bergisches Land - Experiences of Future Offer Manager Sahar Mirmahmoodi
Sahar ist Future Offer Managerin in Wiehl. Sie stammt aus dem Iran und erklärt im Blog, wie sie die Arbeitswelt bei Schneider Electric im Iran und Deutschland erlebt.
Hard or smart? How light influences our everyday lives
Sahar is Future Offer Manager in Wiehl. She comes from Iran and explains in her blog how she experiences the working world at Schneider Electric in Iran and Germany.
Hammering, sweating, burning - What switches and sockets have to withstand
Every product is put through its paces in the laboratory before it is ready for the market. And when Gunnar Cichon tests the quality of new products during development, they can smoke, bang and stink. A look into the test laboratory.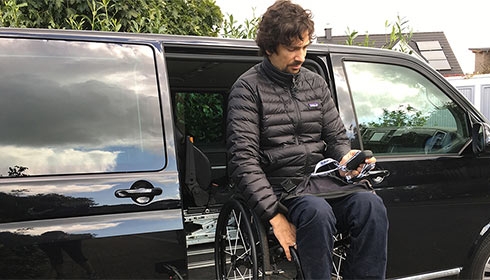 Living with a handicap - How Daniel Shafie masters his everyday professional life
Daniel had a sports accident and is paraplegic from the chest area. Although it is almost impossible to do his job with this disability, he leads a team in Wiehl. In his blog, he describes his everyday professional life.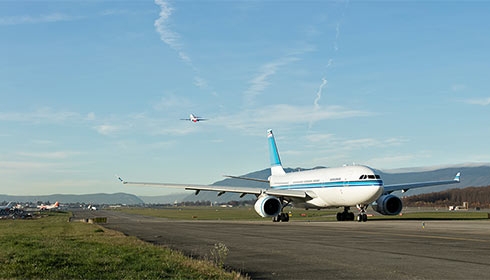 At home in Malmö and Cologne - Report by HR Business Partner Kirsten Bramsiepe
Kirsten is HR Business Partner at Schneider Electric and works in Wiehl and Lund, near Malmö, Sweden. In her function she is an important contact person for employees and managers in personnel matters. In an interview she describes what makes her job so special.
The Schneider School - Education for all
The "Schneider School" is our social project at the Wiehl site. Burkhard Broksch and his team prepare young people from difficult social backgrounds for vocational training as part of the "Entry-level qualification for young people" (EQJ).
Life in Wiehl: A lively small town with many possibilities
Stunning scenic attractions, proximity to the Rhine metropolises of Cologne and Düsseldorf, multifaceted leisure activities: the lively small town in the Bergisches Land Nature Park has a lot to offer. A visitor magnet is the stalactite cave, which allows a deep insight into the history of the earth. Above the cave, wild boars and red and fallow deer can be observed in the various enclosures of the wildlife park. In addition to animal and nature lovers, active and sports enthusiasts also get their money's worth in Wiehl. If you put on your hiking boots, you will be rewarded with impressive views during your forays - for example on the panorama trail. If you like, you can take your lanes in the Wiehl Water World or in the outdoor pool or try your hand at the ice rink. Visitors to Wiehlpark are spoilt for choice between basketball, beach ball and volleyball. The new skater course offers challenges for demanding skaters and BMX riders. The ADAC MX Masters Series already took place on the Biel forest course. Would you prefer culture and beauty? The historic Bielstein Burghaus offers a colourful programme of readings, comedy and cabaret.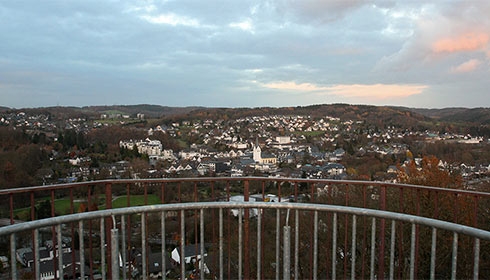 View of the city from the Bismarck Tower
Animals in the Eckenhagen Game Park
Typical architecture in Wiehl
Restaurants and shopping - all in one place
Shopping in Wiehl is fun! The range of men's outfitters, women's clothing shops, shoe shops, children's supplies, jewellers, gift and speciality shops is surprisingly large. Shopping makes you hungry. Whether Chinese delicacies, Italian culinary delights or authentic Kölsche and Oberbergische cuisine with a freshly tapped beer from the local brewery - everyone will find their personal favourite here. A special highlight, by the way, is the Bergische Kaffeetafel, also known by locals as "Kaffeedrenken met allem dröm on draan".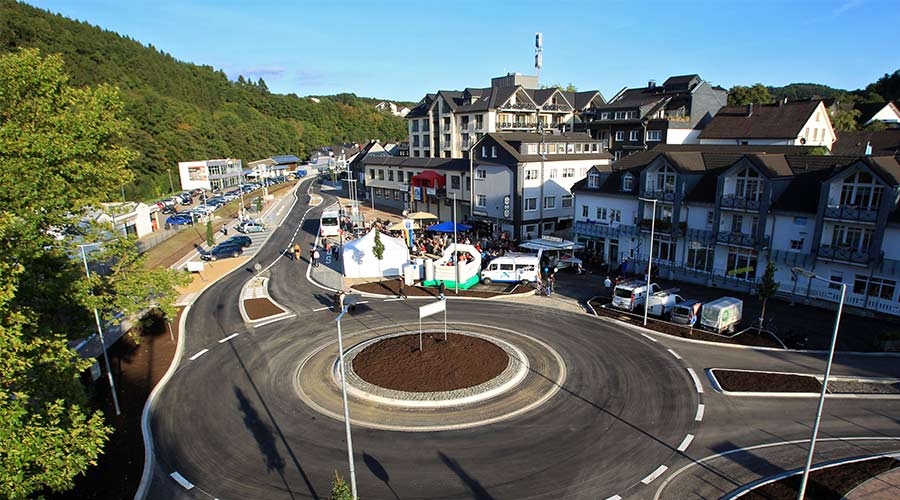 Thanks to the good motorway connection to the A4 and A45 all destinations can be easily reached by car. Many colleagues who find the small town too quiet commute from Cologne to the Schneider Electric site. Advantage: You drive against the traffic jam, as many commuters are drawn in the direction of Cologne. The nearest train station is in neighbouring Dieringshausen. The journey to Cologne-Bonn airport takes about 40 minutes. 

Distance to important cities and traffic junctions 

- Dieringshausen railway station: 8 km 
- Olpe: 30 km (approx. 25 min.) 
- Cologne-Bonn Airport: 50 km (approx. 40 min.) 
- Train station Siegen: 50 km (approx. 40 min.) 
- Wuppertal: 80 km (approx. 1 hour) 
- Düsseldorf: 85 km (approx. 1 hour) 
- Dortmund: 100 km (approx. 1 hour) 
- Marburg: 150 km (approx. 1 ¾ hrs.) 
- Enschede (NL): 220 km (approx. 2 ½ hrs.)

Close to the workplace and close to turbulent city life: The metropolises of Cologne and Düsseldorf can be reached by car in about an hour and yet Wiehl has everything you need. From affordable flats for students and trainees to exclusive single and familiy apartments or houses to barrier-free properties for elderly people both to rent and buy - in Wiehl and the surrounding area everyone will find the right property. The building society BEW rents out single-family semi-detached houses and apartments in multi-party houses in various districts and also has some building plots for sale. When looking for a new home it is also worthwhile to visit neighbouring cities like Gummersbach or others.

Pure nature: The urban area consists of about 70 percent green space. A special visitor magnet is the Wiehl stalactite cave with 1,500 metres of cave passages. Here you can admire hanging stalactites, thick cascades, pillars, columns as well as other impressive structures full of beauty of form and bright variety of colours. In the immediate vicinity of the stalactite cave you will find the idyllic wildlife park and the 1.8 km long forest and nature trail, where young and old discoverers get their money's worth. In nearby Waldbröl, the nature adventure park "Panarbora" offers a unique combination of facilities in Europe - for example a treetop path with an observation tower and a nature adventure academy. The monkey and bird park in Eckenhagen is characterised above all by its unique and fascinating animal world.

Wiehl is a family-oriented city where kids and toddlers are well looked after. The FamoS family office serves as the first point of contact for all matters relating to education, support, care and leisure activities. 14 nursery schools and kindergarten offer space for little explorers. All schools and further education institutions are located in the immediate vicinity. If the youngsters are aiming for an academic career after graduation, they do not have to travel far to study. Renowned universities and colleges can be found in all nearby cities such as Bonn, Cologne, Siegen, Düsseldorf and the Ruhr area. Those who want to expand their knowledge in their free time can do so at the Wiehl adult education centre, music school or library.

The "Axle, Wheel and Carriage" museum takes visitors on a journey through the 5,500-year cultural and technical history of car manufacturing. The centuries of calligraphy can be relived in the "Writing Culture Museum". Weekly markets, the annual Heimatfest at the Bismarck Tower as well as the town festival and Christmas market attract visitors with a colourful offer and romantic stall magic. Whether jazz, theatre, cabaret or comedy - the Kulturkreis Wiehl surprises with a varied programme. Another cultural highlight of the region is the Erzquell Brewery Bielstein, which opens its doors to visitors for factory tours. The family-owned company attaches great importance to quality and has been brewing traditional beer at the highest standards since 1900. Visitors can convince themselves of this quality while tasting the beer specialities on a guided tour.
Chat
Haben Sie Fragen oder benötigen Sie Hilfe? Wir sind da, um Ihnen zu helfen.