Lead the way in the ever-changing, ever-growing data center market
Data centers must scale to meet the demand of digital lifestyles and more intelligent buildings and industry. This demand is driving a hybrid data center architecture of centralized, regional, and local edge. To survive and grow, you will need to leverage the power of connected infrastructure for a more sustainable, efficient, adaptive, and resilient data center.
50%
increase in electrical footprint of all data centers by 20251
500%
growth in global data generated by 20252
24%
of executives report that over 50% of their data centers will be self-configuring by 20253
75%
of data will be processed at the edge by 20254
Experience the all-digital Data Centers of the Future
Trailblazing the path to net-zero data center operations
In this Innovation Talk session, Iron Mountain discusses how they are intertwining strategic sustainability priorities with business goals. Learn how they have utilized digitization to measure and report on clear sustainability metrics.
Hybrid cloud architecture evolution
Hear from Steve Carlini, VP of Innovation and Data Center at Schneider Electric, as he shares the evolution of the hybrid cloud architecture and discusses how IT and data center professionals can leverage this change.
Powering and digitizing data centers
Pankaj Sharma, EVP of Secure Power Division at Schneider Electric, discusses how the digitization of data centers plays a pivotal role for businesses to adapt and be resilient to uncertainties.
Building the resilient and sustainable Edge
The industry faces an emerging challenge within smaller, edge environments. Kevin Brown, SVP and CMO of Secure Power Division at Schneider Electric, explains how we power the digital transformation for our customers in a highly reliable and resilient way.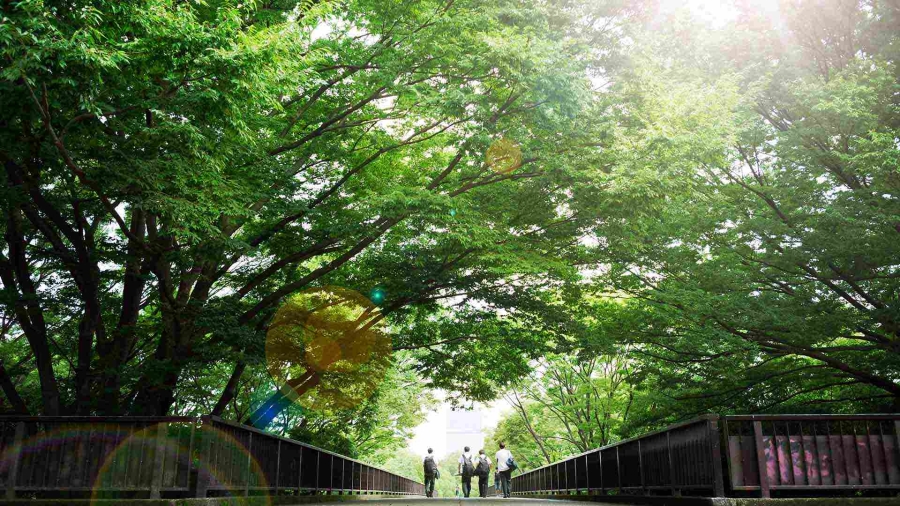 Reimagine colocation with sustainability front of mind
A 2022 study by Forrester Consulting surveyed 1,033 colocation providers across the globe. Read to see where colocation firms stand on the journey to net zero, and how sustainability investments are bringing business results.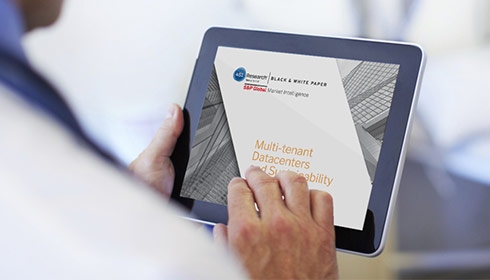 Data centers and sustainability
The majority of data center providers surveyed see efficiency and sustainability as strategic differentiators to their business. Discover the key sustainability factors driving action for multi-tenant data centers.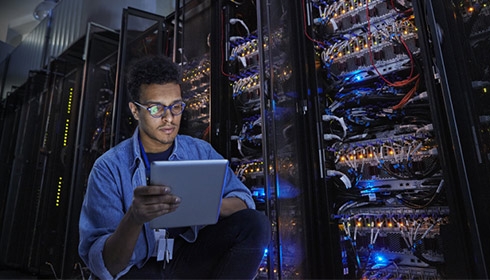 Operational resilience through services
We analyzed survey results from 1,400+ business decision makers to better understand their current and future business challenges, and how they plan to engage third-party service providers to help with their business continuity.
How to make your data center sustainable?
Set a bold actionable strategy
Implement efficient data center designs
Drive efficiency in operations
Buy on- and off-site renewable energy
Decarbonize supply chains
See how customer are shaping the Data Centers of the Future
Digital movie magic
Animal Logic
Creating award-winning effects outside of Hollywood is a bold idea. Schneider Electric installed a ready-made data center in less than five months for Animal Logic and now they make digital movie magic with EcoStruxure IT.
Read Animal Logic's
Build a sustainable future
Meet business needs responsibly, without compromising the future.
Maximize data center efficiency
Optimize cost, speed, and capital to increase return on investment.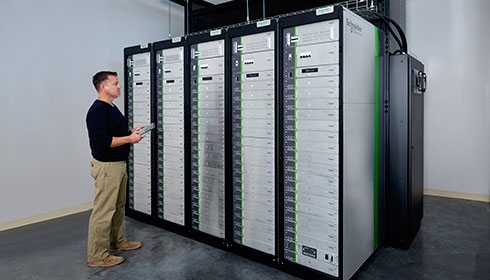 High-density IT spaces
Maximize IT space by utilizing high-density infrastructure solutions such as pod data centers.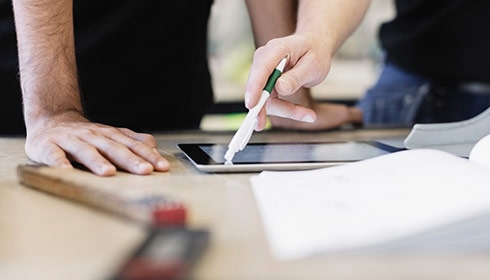 Streamlined processes
Digitize processes at any point in the lifecycle from planning to operation covering all data center domains.
Benefit from an adaptive data center
Designed to adopt new technologies.
Ensure resiliency of your data center infrastructure
Reduce vulnerability to unplanned downtime.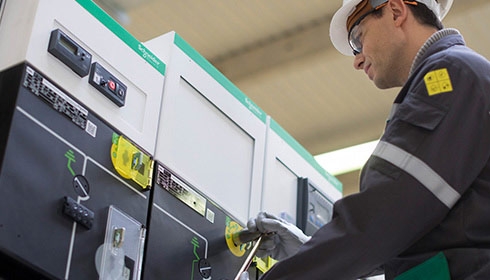 Reliable power and cooling
Improve reliability with integrated medium voltage, low voltage, and uninterruptible power supply and cooling solutions that can be configured to provide redundancy.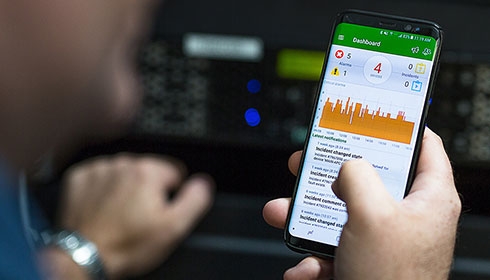 Remote management
Minimize downtime and improve resiliency with next-generation Data Center Infrastructure Management (DCIM) solutions.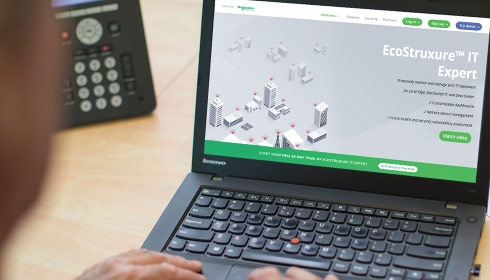 Comprehensive predictive analysis
Leverage big data to gain insights into the current and future state of your distributed IT environment.
Explore our EcoStruxure solutions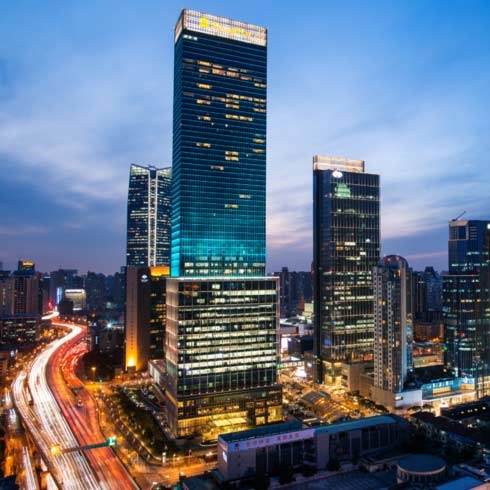 EcoStruxure for Data Centers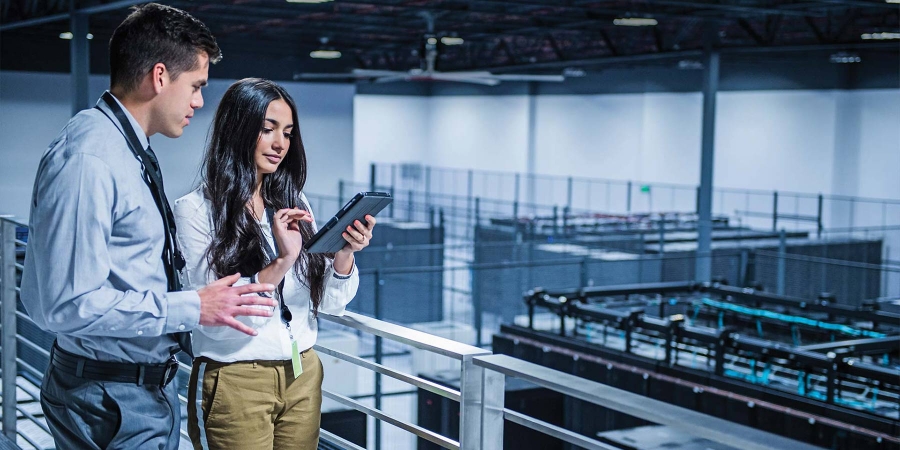 EcoStruxure for Cloud and Service Providers