Create next-generation F&B industries with EcoStruxure
Building the next-generation food and beverage systems requires bold moves. We have the opportunity to accelerate the drive towards a zero-emission future, to improve agility and profitability, and to meet end consumer's expectations for safety, sustainability, and transparency. Together with our partners, we deliver digital energy management and automation solutions to achieve the next generation of efficiency, resilience, and sustainability for the industry that feeds the world.
Discover our EcoStruxure solutions for Food and Beverage
Discover software, services and products for Food and Beverage
Explore our customer stories for Food and Beverage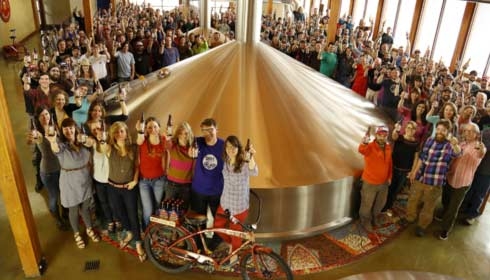 New Belgium Brewing, USA
Find out how the brewery reduced downtime by 50%, and saved $400,000 USD/year with AVEVA MES.
Berto Coffee Roaster
See how EcoStruxure™ Machine helps this machine builder strengthen its competitive edge in a growing market through digitization and automation
Explore the latest insights on IoT in Food and Beverage