Controller - 500 Level G3 Controller
Basic control for low-voltage switching applications.
Basic control for low-voltage switching applications.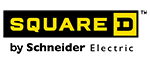 Features

The 500 level controller is designed to be used in conjunction with other control devices and systems. This controller accepts commands from both dry-contact inputs and serial communications. The 500 level controller typically accepts inputs from external time clocks, low voltage switches, occupancy sensors, photo sensors, card access readers, and other building systems devices.

The 500 level controller monitors inputs, reports circuit breaker and system status, and responds to commands from other control devices by automatically switching a programmed group of lighting circuits.

Features

Internal programmable timers
8 hard-wired inputs available for connection to devices with physical dry-contacts
64 communication inputs available for network connection
Supports serial communications using Modbus® ASCII/RTU protocol
RS-232 and RS-485 serial ports
Up to 168 remotely operated circuit breakers per controller
UL Listed

Benefits

Soft mapping for grouping branch circuits into zones that can be operated as a common group.
Up to 64 independent zones can be configured for a single controller.
Eight on-board input terminations for connecting local control devices to operate individual lighting zones.
Eight Independent input timers to provide a timed override capability.
Blink notification to alert occupants of an impending 'lights out' command.
RS232/485 port for serial communications with other systems using industry recognized Modbus protocol.