Masterclad MV Arc Resistant Metal-Clad Switchgear
Air-insulated, arc resistant drawout switchgear with vacuum circuit breakers for large, complex power distribution and control.
Part of Set Series
Masterclad arc resistant switchgear is built to ANSI C37.20.2 standards and employs vacuum circuit breakers to provide switching, control, and protective applications at medium voltage levels. Available in voltages from 4.76kV to 15kV and current ranges from 1200A to 4000A. Arc Resistant type 2B per C37.20.7.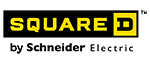 Features

Masterclad arc resistant switchgear offers a customizable solution for demanding medium voltage applications. Rugged construction is coupled with low maintenance, 3 cycle vacuum circuit breakers. Safety features include mechanical interlocks, compartmentalization, breaker shutters, insulated bus, and arc resistant type 2B design.

Air insulated arc resistant Type 2B switchgear
Removable, drawout vacuum circuit breakers with 3 cycle interruption
Voltage range: 4.76 kV to 15 kV
Current range: 1200A to 4000A
Interrupting range: 25 kA to 63kA
ANSI C37.20.2 construction
Indoor construction in one or two high breakers arrangement
Compartmentalized enclosure with grounded barriers
Automatic gear driven shutters
Epoxy insulated busbars
Mechanical interlocks
Disconnect style Instrument transformers
Plenum options

Benefits

Customization, ease of maintenance and enhanced safety:

Customization: standard design is highly flexible on bus arrangement, control power, relaying, and accessories.
Ease of maintenance: drawout vacuum breakers have up to 10,000 operations, drawout instrument transformers, and isolated low voltage compartment.
Enhanced safety: fully compartmentalized construction, grounded barriers, mechanical interlocks, breaker shutters, and fully insulated bus keep operators segregated from medium voltage. Arc resistant type 2B offers high level of safety for personnel. Remote breaker racking is an available option.

Applications

Critical main service entrance protection and control for large installations including industrial plants, buildings, hospitals, data centers, utility generation systems, and water/wastewater plants. Used anywhere arc resistant features are needed for additional degree of personnel safety.