View all
Pressure Switches - Square D™ NEMA,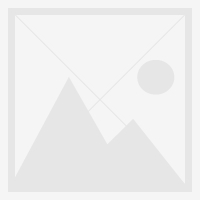 9012GDW25Q3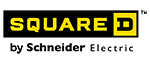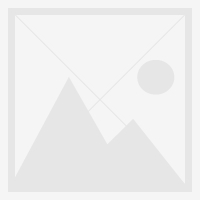 9012GDW25Q3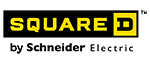 pressure switch 9012G - fixed scale - 1 threshold - 3.0 to 150 psig
Show more characteristics
422.00 USD

Price is "List Price" and may be subject to a trade discount – check with your local distributor or retailer for actual price.
The maximum number of products that can be compared is 4. Remove already added products.
---
Main

| | | |
| --- | --- | --- |
| range of product | 9012G | |
| pressure sensor type | Electromechanical pressure switch | |
| pressure sensor name | 9012G | |
| pressure sensor size | 150 psi (1034.21 kPa) | |
| maximum pressure | 475 psi | |
| contacts type and composition | 2(NC-NO), DPDT-DB, Form ZZ, snap action, silver nickel contacts | |
| controlled fluid | Selected corrosive liquids -40…121 °C (-40…250 °F))Selected corrosive gases | |
| fluid connection type | 0.25 inch 18 NPTF UL 508 | |
| pressure switch type of operation | Detection of 1 single threshold | |
| scale type | Fixed | |
| local display | Without | |

Complementary

| | | |
| --- | --- | --- |
| range on decreasing pressure | 3…150 psi (20.68…1034.21 kPa) | |
| approx fix differential at mid range | 41.37 kPa (6 psi) +/- 2.5 % full scale | |
| cable entry | 0.5 inch NPT conduit entrance | |
| terminal block type | 8 screw terminals | |
| electrical connection | Screw-clamp terminals, AWG 22...AWG 12 | |
| electrical circuit type | Control circuit | |
| local signalling | Without | |
| Line Rated Current | 6 A 120 V AC0.22 A 125 V DC3 A 240 V AC0.11 A 250 V DC | |
| setting | Internal | |
| enclosure material | Die cast aluminium alloy 380 | |
| pressure actuator | Diaphragm nitrile (Buna-N) | |
| Maximum Height | 5.55 in (140.97 mm) | |
| Maximum Depth | 2.63 in (66.80 mm) | |
| Maximum Width | 3.5 in (88.90 mm) | |
| operating position | Any position | |
| materials in contact with fluid | Ethylene propylene316 stainless steel | |
| short-circuit protection | 10 A cartridge overload and short-circuit protection gL | |
| maximum operating rate | 120 cyc/mn | |
| mechanical durability | 5000000 cycles | |
| repeat accuracy | 4 % | |
| Net Weight | 3 lb(US) (1.36 kg) | |

Environment

| | | |
| --- | --- | --- |
| vibration resistance | 2 gn 40…150 Hz)IEC 68-2-6 | |
| shock resistance | 50 gn IEC 58-2-27 | |
| standards | CECSA C22.2 No 14UL 508 | |
| product certifications | CECSA LR25490 class 3211 03UL listed file E12158 CCN NKPZ and CCN NTHT | |
| NEMA degree of protection | NEMA 4/4X/13 UL 50 | |
| ambient air temperature for operation | -10…185 °F (-23…85 °C) | |

Ordering and shipping details

| | | |
| --- | --- | --- |
| Category | 21522-9012 G INDUSTRIAL PRESSURE SWITCHES | |
| Discount Schedule | CP7G | |
| Package weight(Lbs) | 3.00 lb(US) (1.361 kg) | |
| Returnability | No | |
| Country of origin | MX | |

Contractual warranty

| | | |
| --- | --- | --- |
| Warranty | 18 months | |

View more

Documents

Product Environmental Profile

Format

Size

Add to My Documents

prp.document.label.format

pdf

Technical FAQs

No results found.

Unfortunately, related FAQs are unavailable due to temporary technical issues. Please try again later.

Additional Information