View all
Pressure Switches - Square D™ NEMA,
9038AW1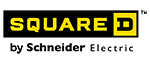 9038AW1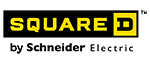 mech alternator - open tank - NEMA 4 - pedestal mounted - 4 NC DPST-DB contacts
Show more characteristics
Product availability

Stock - Normally stocked in distribution facility
583.00 USD

Price is "List Price" and may be subject to a trade discount – check with your local distributor or retailer for actual price.
The maximum number of products that can be compared is 4. Remove already added products.
---
Main

| | | |
| --- | --- | --- |
| range of product | Square D Pumptrol | |
| product or component type | Mechanical alternator | |
| device application | Open tank | |
| device short name | 9038A | |
| product specific application | Mechanically alternating the operation of two pumps or motors | |
| electrical circuit type | Power circuit | |
| quantity per set | Set of 1 | |
| type of packing | Individual | |

Complementary

| | | |
| --- | --- | --- |
| product destination | For open tank | |
| device mounting | Pedestal | |
| cable entry number | 2 conduit entries for 3/4"-14 NPT UL 508 | |
| contacts type and composition | 4 NC, snap action, DPST-DB, Form YY | |
| controlled fluid | Fresh water specific gravity of 0.85 in or higherSea water specific gravity of 0.85 in or higherHydraulic oil specific gravity of 0.85 in or higherCorrosive fluid specific gravity of 0.85 in or higher | |
| motor power kW | 1.5 kW 2 hp)115 V AC, 1 phase2.2 kW 3 hp)115 V AC, 3 phase2.2 kW 3 hp)230 V AC, 1 phase3.7 kW 5 hp)230 V AC, 3 phase0.75 kW 1 hp)460 V AC, 3 phase0.75 kW 1 hp)475 V AC, 3 phase0.18 kW 0.25 hp)32 V DC0.37 kW 0.5 hp)115 V DC0.37 kW 0.5 hp)230 V DC | |
| electrical connection | Screw-clamp terminals 10 AWG | |
| contact operation | Contacts close on liquid rise | |
| float movement | Variable adjustable | |
| float position | Any | |
| float rod angle | Vertical | |
| short-circuit protection | 20 A cartridge fuse gG | |
| local signalling | Without | |
| enclosure material | Cast aluminium | |
| operating position | Vertical position only | |
| electrical durability | 100 cycles 60 cyc/mn | |
| mechanical durability | 300 cycles | |
| terminal block type | 8 terminals | |
| maximum operating rate | 60 cyc/mn | |
| [Ui] rated insulation voltage | 575 V UL 508 | |
| terminals description ISO n°1 | Line-load-load-line | |
| factory modification | Without | |
| kit composition | Rod and float are to be choosen in accessoriesFloat switch | |

Environment

| | | |
| --- | --- | --- |
| standards | CEUL 508 | |
| ambient air temperature for operation | -22…220 °F (-30…104 °C) | |
| ambient air temperature for storage | -22…220 °F (-30…104 °C) | |
| NEMA degree of protection | NEMA 4 UL 50 | |
| product certifications | UL listed file E12158CSA file LR25490 | |

Ordering and shipping details

| | | |
| --- | --- | --- |
| Category | 21601 - 9037,9038 COMMERCIAL FLOAT SWITCHES | |
| Discount Schedule | CP7G | |
| GTIN | 00785901591061 | |
| Package weight(Lbs) | 9.07 lb(US) (4.11 kg) | |
| Returnability | Yes | |
| Country of origin | MX | |

Offer Sustainability

| | | |
| --- | --- | --- |
| Sustainable offer status | Green Premium product | |
| California proposition 65 | WARNING: This product can expose you to chemicals including: Di-isodecyl phthalate (DIDP) and Diisononyl phthalate (DINP) which is known to the State of California to cause Carcinogen and Reproductive harm. For more information go to www.p65warnings.ca.gov | |
| REACh Regulation | | |
| EU RoHS Directive | | |
| Mercury free | Yes | |
| RoHS exemption information | | |
| Environmental Disclosure | | |
| Circularity Profile | | |

Contractual warranty

| | | |
| --- | --- | --- |
| Warranty | 18 months | |

Technical FAQs

No results found.

Unfortunately, related FAQs are unavailable due to temporary technical issues. Please try again later.

Additional Information