Customize Your MasterPact MTZ Circuit Breaker
MasterPact MTZ circuit breakers come with Micrologic X control units, which can be upgraded at any time with digital modules that help you tailor your system to precisely what you need. MasterPact MTZ circuit breakers with Micrologic X control units provide functions of protection, metering, diagnostics, communication, and remote operation. Micrologic X control units allow operation and monitoring of MasterPact MTZ circuit breakers locally or remotely.
Micrologic X control units are available in 3.0 X (LI), 5.0 X (LSI), or 6.0 X (LSIG).
Protection, Metering, Diagnostic and Maintenance
Digital modules also offer enhanced energy management, power quality management, and crisis management. Digital modules can be added at any time! They can be included with initial purchase, installed as last minute changes during installation and commissioning, or added anytime during the lifetime of the breaker. Digital modules can even be installed with the circuit breaker powered!
Digital Module Availability
Digital modules are available 24/7 on the Schneider Electric GoDigital web store. Upload modules without interrupting power, using EcoStruxure Power Commission software and a USB cable.
Use digital modules with the free EcoStruxure Power Device mobile app, available now in the App Store for iOS or get it on Google Play for Andriod.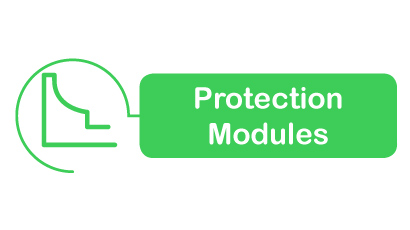 Customize Protection
Under/Over voltage (ANSI 27/59)
Reverse active power (ANSI 32P)
Ground fault alarm (ANSI 51N/51G)
Energy Reduction Maintenance Settings (ERMS)
Cost Management
Energy per phase
Power Quality
Individual harmonic analysis
Power Outage & Maintenance
Power restoration assistant
MasterPact operation assistant
Wave form capture on trip event
Communication
Modbus legacy dataset