Locally, small manufacturing businesses face multifaceted issues like recruitment of younger workers, training older generation of workers, finding the right training paths for existing workforce without sacrificing major production downtimes and increased labour costs, especially in a country with high living costs such as Singapore.
Yes, their businesses may be booming, the economy may be improving, but how can small manufacturing businesses get themselves prepared and ready to meet these demands if their output, capacity and manpower are not primed for them? How can the manufacturing business find the right balance in hiring, retaining and training a skilled workforce where there are different mindsets about the working environment and new technology adoption among younger workers and older workers?
Here then are 10 major challenges small manufacturing business owners face in light of what's happening today. They reflect the changing tide small manufacturing business owners must meet head-on, prompting them to look at possible solutions, such as in the areas of robotics, automation and analytics. With each of these challenges, a few ideas and suggestions on how to meet these challenges are offered. Most of these challenges can be remedied through the careful introduction of
automation
, analytics and skills upgrading. We'll cover some of these within each of the 10 challenges as well.
1. Recruiting Skilled Workers & Perception of Work Environment Among Younger Generation of Workers
Locally in Singapore, many employers are facing manpower issues. The younger generation of workers are not keen to work in manufacturing plants, having notions that the environment isn't glamorous and the hours are long. As the owner of a manufacturing plant, there are ways to improve these perceptions by enhancing the office environment and marketing the brand domestically.
The manufacturing business is still very much a skilled worker play, more so if it is a small manufacturing business. As larger manufacturers offer greater incentives for skilled workers to join them, the small manufacturing business faces skill shortages in their workforce, limiting growth and expansion. It is imperative that small manufacturing businesses have training programmes in place, with incentives and attractive workforce environments, to ensure staff attrition is kept low and manageable.
Another area of improvement is to look into automating some of the processes and train these workers to give them greater responsibility and accountability. The empowerment given to a younger workforce will definitely improve morale overall and encourage them to contribute newer and fresher ideas into the industry.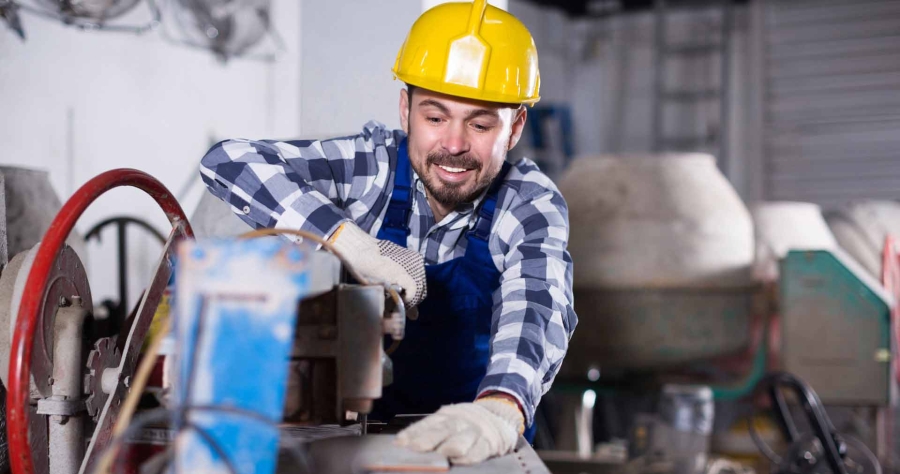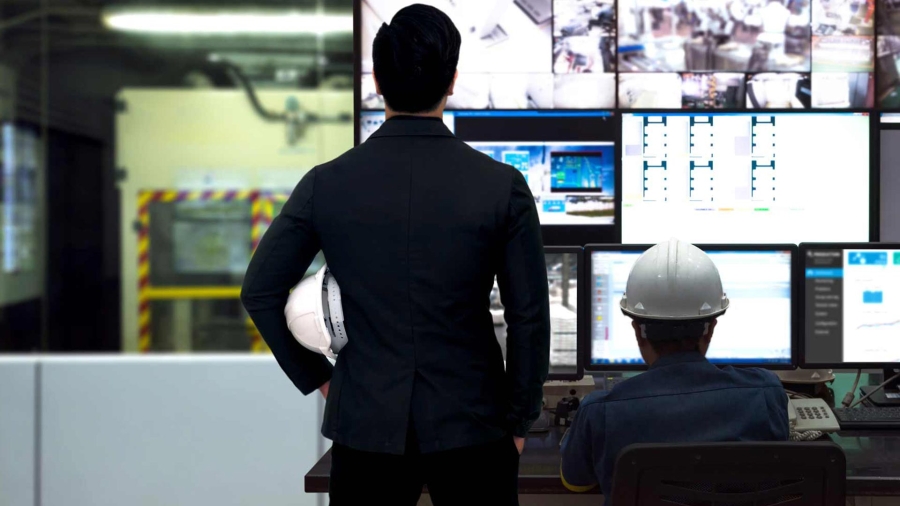 2. Fear of New Technology Adoption Among Older Workers
Many manufacturing businesses still use outdated equipment to run their operations. They are also employing older workers who are familiar with these equipment and are resistant to change. The challenge for any small manufacturing business is to convince their existing and older workforce to have an open mind to adopting new technologies. There is always that initial fear of failure, rejection, incompetence and lack of knowledge. However with the right partnerships, the business can tie-up with the right technical schemes and grants to execute skills enhancement programmes to quickly get these older workers up to speed and feel far more useful and relevant to match today's current pace of change.

For example, the Singapore Workforce Development Agency (WDA) has formed partnerships with training institutions, such as the Advanced Remanufacturing and Technology Centre, Institute of High Performance Computing, Singapore Polytechnic, Nanyang Polytechnic, Temasek Polytechnic, the Harbin Institute of Technology Robot Group and Singapore Centre for 3D Printing, Univac Precision Engineering Pte. Ltd. (UNIVAC) to offer a set of advanced manufacturing masterclasses, workshops and events across various manufacturing sectors.

Masterclasses include the ones in Optical Engineering, micro-learning courses for all models of industrial robots, smart manufacturing systems and automation operating skills across basic and intermediate levels. There are also online micro-learning courses that are tailored to different requirements of AM job roles and allow for learning at work without leaving the office.

As part of the new Advanced Manufacturing (AM) continuing education and training (CET) strategy, the initiative aims to cover talent attraction, retention and skills development to ensure a skilled and ready Singapore AM workforce. Key enablers of the AM CET strategy include: 
- SkillsFuture Series in Advanced Manufacturing   
Delivered by the Institutes of Higher Learning (IHLs) and quality training providers, courses are aligned to the Singapore Smart Industry Readiness Index to upskill and reskill existing workforce in areas like Automation, Connectivity and Intelligence. 
- Simulated Production Environments   
More platforms for enterprises and their workforce to experiment and test-bed advanced manufacturing technologies through simulated production environments, such as innovation labs jointly set up with IHLs and A*STAR's factories of the future. 
- Process Redesign Programmes   
Enterprise and productivity innovation programmes to help companies redesign their processes to support automation and digitalisation. The programmes include SME Qiang, Operations Management Innovation (OMNI) and LEAN Manufacturing. 
- Talent Attraction Programmes   
Partnerships with employers through work-learn programmes, such as SkillsFuture Earn and Learn Programmes, Adapt and Grow Professional Conversion Programmes and SkillsFuture Work-Learn Bootcamp, to groom and grow AM talent. Employers who send their workers to these masterclasses may receive funding of up to 70 per cent from the WDA, while small and medium enterprises (SMEs) may get up to 90 per cent subsidies on the cost of programmes.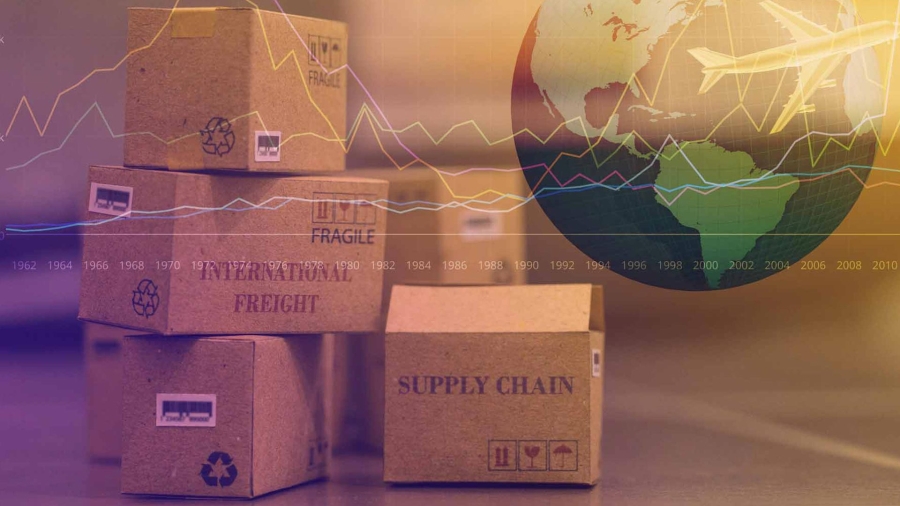 3. Increasing Demand but Faced with Limited Production Output and Factory Space
With an increase in customer base, the business owner has more orders to fulfil. Not only that, new customers are coming onboard every day on the hour.
The challenge the manufacturer faces is a choke in his or her production output, as he or she is limited by the space of his factory floor, the skilled workers he or she has and the working hour shifts he or she can accommodate, primarily at healthy and safe levels, for his workforce.
Some manufacturers will consider outsourcing some of these processes to free up resources to keep up with demand. Others however,
may consider automating their chain of processes
, freeing up the over-reliance on the unpredictable outcomes of man-power shortage and manual labour.  

Read Also
: Did you know that Singapore SME owners can get up to 70% funding to automate their manufacturing business? Find out how to apply and receive government grants in our
17-page Government Automation Grant Guide
.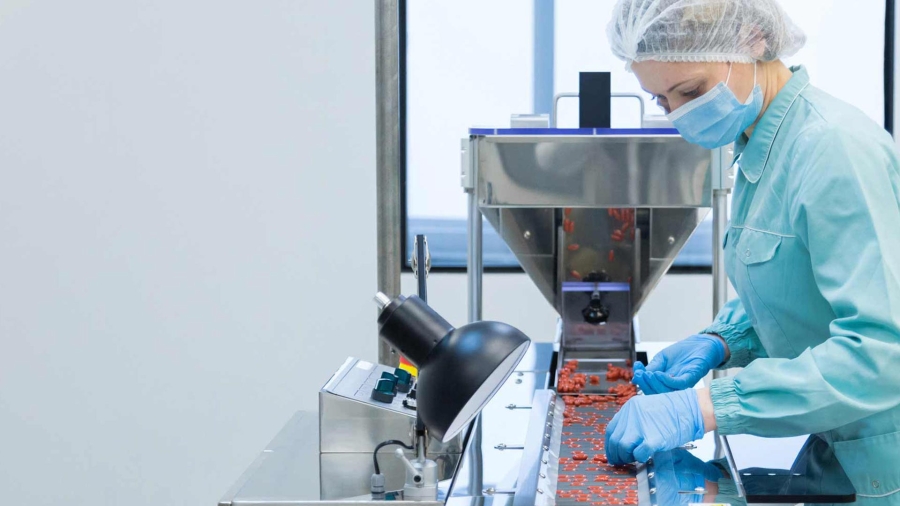 4. Constant Changes in Regulations which Impede Growth & Hiring of Skilled Workers
Local regulations may sometimes impede the growth plans the small manufacturing business owner has. These can range from the number of skilled workers he or she can recruit locally, the mandatory taxation and costs required to run the business or expand, and the audits required to expand into a new area of service or product.
There are also new regulations in the financial and trading sectors, which may affect the owner's ability to secure new banking loans or trade with different partners both locally and overseas. While many of these regulations cannot be removed, the manufacturer can explore ways to alter the way he or she operates to remedy against this challenge.
For example, the manufacturer can introduce new energy-efficient processes that may not need additional manpower to manage and operate. This may even help him or her secure better grants and stamps of approval from the government, especially in the areas of green energy savings and efficiency. Some of these processes may need automation and re-training of existing manpower, meaning additional costs on the onset, but over the medium and long term, the benefits will justify the costs.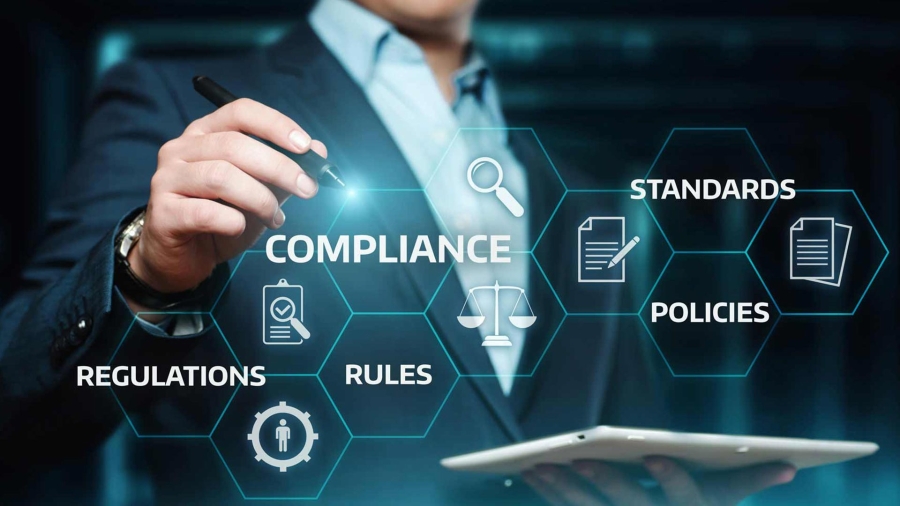 5. Production Processes which Over-Rely on Manual Processes and Labour
Production processes that utilise physical labour may slow down or impede growth to meet increasing demand. In the past, the manufacturer has to contend with managing the expectations of a skilled labour force versus suffering slowdowns or downtimes in deliverables. Not only that, this overreliance on a manual workforce across the entire production chain may cause backlogs, increase overtime and sick time costs, and affect the morale of top-line managers, who are forced to hire, fire and manage staff on a near daily basis.
Consider automating parts of the processes with the most backlogs and delays. If they are mostly manual in nature, perhaps automating them will yield better throughput, turnarounds and even improve morale overall.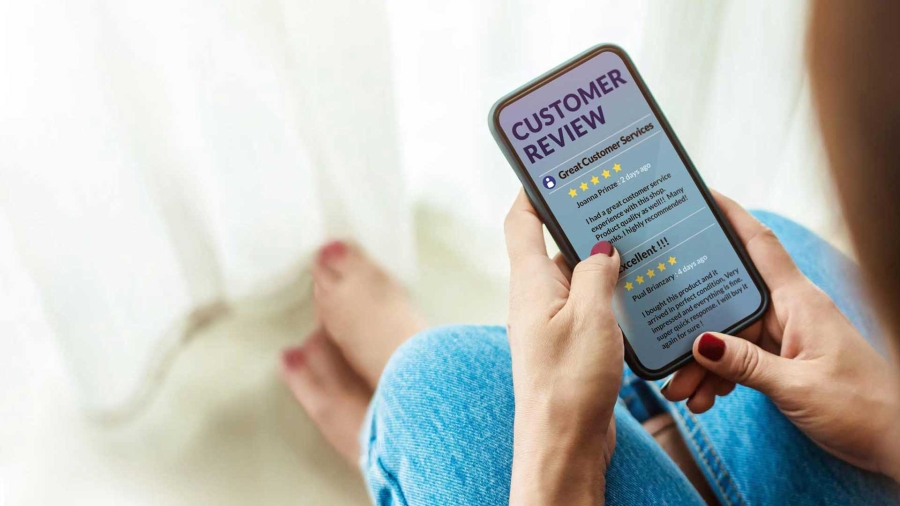 6. Lengthening Lead Times and Missed Delivery Dates Due to Higher Customer Expectations
The domino effect of having increased orders also means that the manufacturer has to push lead times beyond what has been forecasted. Happy customers are now forced to accept delays or refunds, while goods already shipped are stuck in a supply chain the manufacturer has no control over.
The Internet has provided a great source of knowledge for some of these businesses, allowing them to quickly transform themselves to align with the qualitative expectations of their customers. Not just that, there are systems and solutions that provide a way to monitor and manage the delivery status of goods, resulting in real-time notification systems (for both the manufacturer and his or her customers), favourable goods return policies, fast refund policies, discount coupons, rebates and free shipping deliveries. Manufacturers have to figure out the best and automated way to satisfy and retain existing customers in light of these changing trends and in the process, win repeat customers before their competitors do.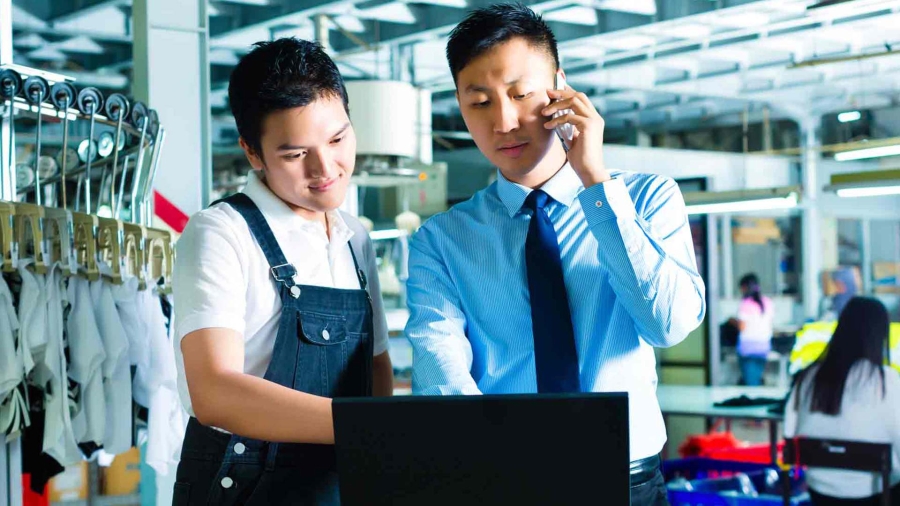 7. The Changing Economics of the Value Chain
There is a blurring line between manufacturers, who make things, and retailers, who sell things. This melding and grey area in roles have a significance not just for the companies undergoing an
industrial transformation
, but also for many of the intermediaries who form the old supply chain and must hold inventory along the way.
While a few companies are vertically integrated across the value chain, many traditional manufacturers are steps away from their products' end consumers and may not immediately see the impact. In a world where information travels instantaneously and without borders, and where cycle times are collapsing, traditional players struggle to reach out to consumers and to receive—and act on—timely, meaningful feedback.
As more of their consumers feel this disconnect, many will opt to connect directly with the makers of the products they consume.
These disconnects can have multiple implications for how value is created and captured. As the distance between manufacturer and consumer narrows, intermediaries whose sole value is to hold inventory are likely to be squeezed out. The most likely survivors will be those that create more value for consumers, perhaps by providing useful information, helping people make choices, or allowing buyers to experience products in new ways.
For the same reasons, successful manufacturers will be those that engage and pursue consumers directly, narrowing the gap between prototype, demo and final product, and shift their business models from build-to-stock to build-to-order.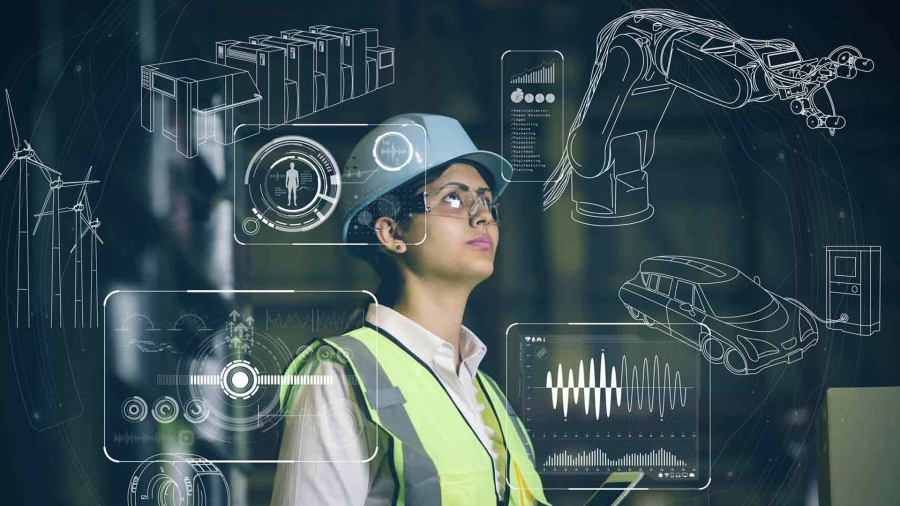 8. The Rapid Advancement of Technologies & Ease of Access to Them for Smaller Manufacturing Businesses
Larger manufacturing companies have the scale and resources to deploy their workforces to attend conferences and seminars, where new technologies or advancements in the manufacturing process are shared and partnerships sealed. For smaller manufacturing businesses, the luxury of researching and learning these new technologies is often not readily available. A smaller manufacturing business must then strategise its planned upgrade path carefully and note the timing of these upgrades against seasonal demand and the competition. Joining a cohesive and renowned community, such as the local manufacturers' association, is definitely helpful, as the owner not only gain insights through conversations and sharing sessions, but work together to form a voice loud enough to weather the transitions and garner support at a country and regional level.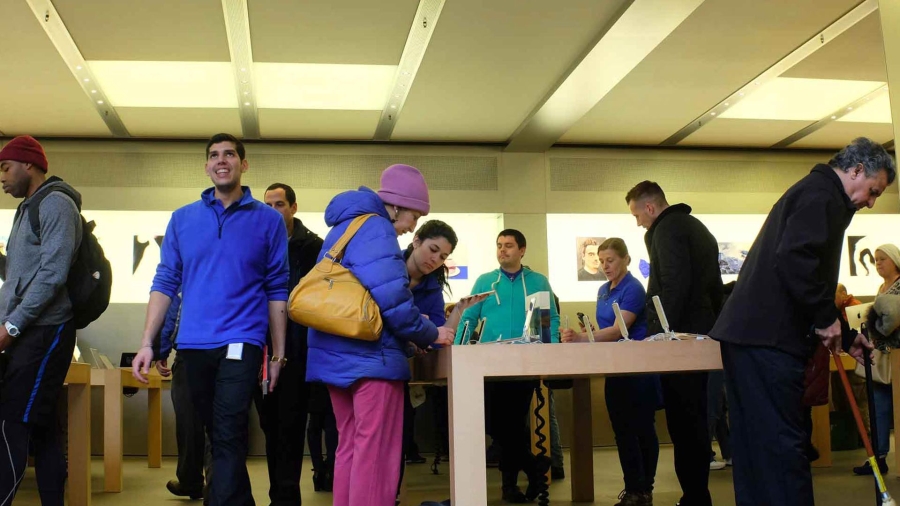 9. Security and Safety Concerns in Digitalisation and Data Management
The problem with today's era of digitalisation is that manufacturing systems are often built on open or standardised technologies to make them more cost-effective and efficient. Hence, companies' manufacturing systems are just as exposed to
online vulnerabilities
that were once limited to affecting only office computer systems.
The signs do not get better – manufacturers do not seem to be ready to face these risks. In a 2016 study by Deloitte, one third of manufacturers polled are at risk and have not assessed and considered
evaluating their industrial control systems for cyber risks
.
One method manufacturers could look into to tackle this challenge is through data differentiation. Sensitive data – such as proprietary information unique only to your company like intellectual properties, processes and financial data – can be kept isolated and safe. On the other hand, data such as non-sensitive vendor information may be safe for sharing. These different sets of data can be controlled and managed through privileged access management, where different levels of management and staff will have different levels of control on the documents they can access, edit and download.
10. Eroding Barriers to Learning, Entry and Commercialisation
One of the strongest repercussions (or to some, pleasant surprises) in the development of the world's digital infrastructure is the unforeseen effect it has in breaking barriers to entry, which in some way, opened the manufacturing world to newcomers.
Once proprietary knowledge and information are digitised, it's far easier, some say too easy, for anyone to:
- Learn a new skill or connect with experts in any field (think medical questions and answers for example) - Enter a market that once required high investment capital (eg. gig economies and instant website creation) - Commercialise an opportunity from a product to a business (eg. e-commerce sites and the disruptive economic models)
These benefits, first evident in the digital world, have now arrived at the doorstep of manufacturing, where they are expected to spur both growth and change.
This also means that barriers to learning have come down not just around product design and factory floor production, but just about everything on the value -chain in the manufacturing-to-sales process. From desktop tooling to freelance engineering talent, crowdfunding to business incubators, a whole ecosystem has arisen to help budding manufacturers learn the ways of designing, manufacturing, and selling a product. Think about fairly affordable 3D printers and AutoCAD-like design software, environmentally-friendly build-to-order products and recycled packaging.
Conclusion
Do note that there are definitely more than ten challenges that the manufacturing business owner faces. The ten listed here are generally known and are common across any businesses, domestic or otherwise. The key takeaways are that
new rapid technologies will shift the manufacturing business landscape
not just in terms of
efficiency and volume
, but in today's context, in speed, deliverables, quality and reach.
It is possible, with the acceptance and adoption of technology, and monitoring of changing trends in workforce development within the community, for even a small manufacturing business owner to grow and outshine larger manufacturers. They just need to know how to stay nimble and agile in the face of these ten challenges and know the time and circumstance to shift and adapt to them way before their competitors do.
What is Automation & Why Is It Important?
1. According to Antony Bourne, who is the Global Industry Director for Manufacturing at IFS Group, 50% of all manufacturing companies will be using Artificial Intelligence in some form by the end of 2021
Almost every industry, business, process and company are either moving towards the acceptance or adoption of AI today. AI gives the company a competitive edge, no matter how large or small it is. While many manufacturers perceive AI as expensive large end-to-end systems, it is not.
AI is a collective which consists of different technologies, from natural language processes, vision identification to chatbots, analytics and automation. Combined, they give the SME owner the high intelligent quotient, providing much needed accuracy in predictive analysis and faster, smarter answers before mistakes are even made.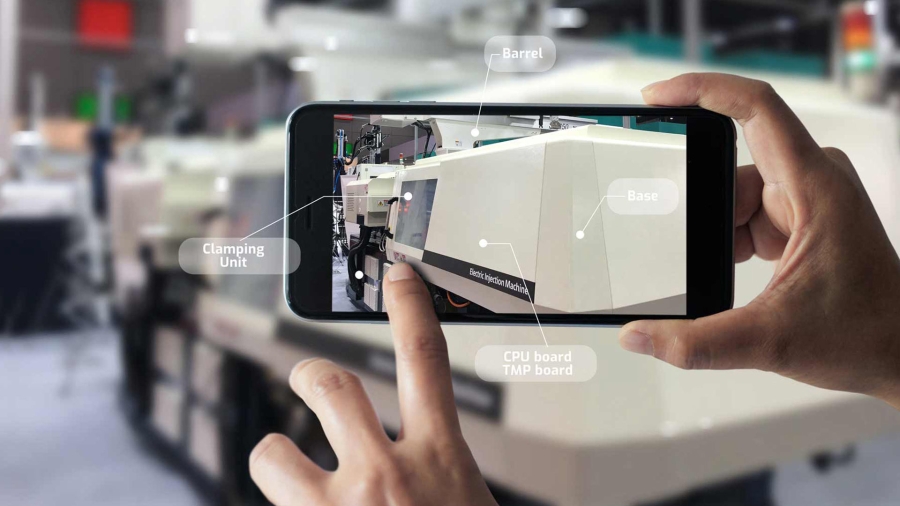 2. Bourne also predicts that 25% of manufacturing planners will be talking about systems by the end of 2020
These days, AI solutions are far more robust than we realise. Visit any web portal these days and there are probably two to three automated systems in place. From the chatbot pop-up that helps answer questions from your potential customer to the web visitor behaviour captured by the site analytics engine in the background, automation systems will collate this information and churn these as reports for analysis on a daily, weekly and monthly basis.
Some companies even include voice-activated services, such as integrating their service with Google Home or Voice Assistant, so that customers can access your services easier without needing to even touch their devices.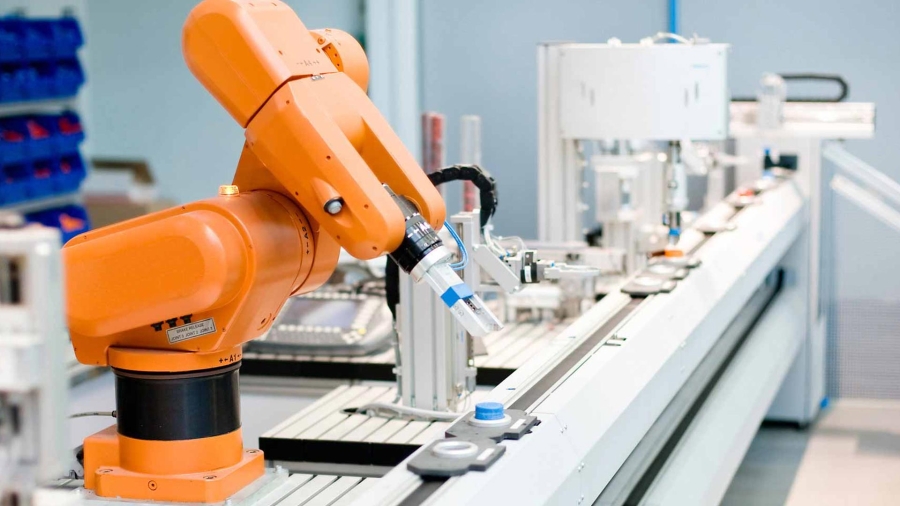 3. Bourne's 3rd prediction is that robots will put away 25% of manufactured goods by the end of 2020
Robotics on the production line
have been a common sight for decades of course. But the deployment of robotics these days has improved not only time saved in keeping up with demand and reducing costly man-made mistakes, but increased the bar in creating smart warehouses, improving energy efficiency (that allows some countries to leverage on carbon-free tax rebates) and adopt a 24/7 delivery timeline.
Check Out Our Articles On Automation For SME Owners
Ultimate Guide to Automation: What is automation and how can an SME owner automate process?
Find out the steps that an SME owner can take to plan, implement and monitor the automation process.
5 Lessons SMEs can learn from the COVID-19 crisis
The biggest lessons we can learn from this pandemic and what SME owners should do to take things in their stride.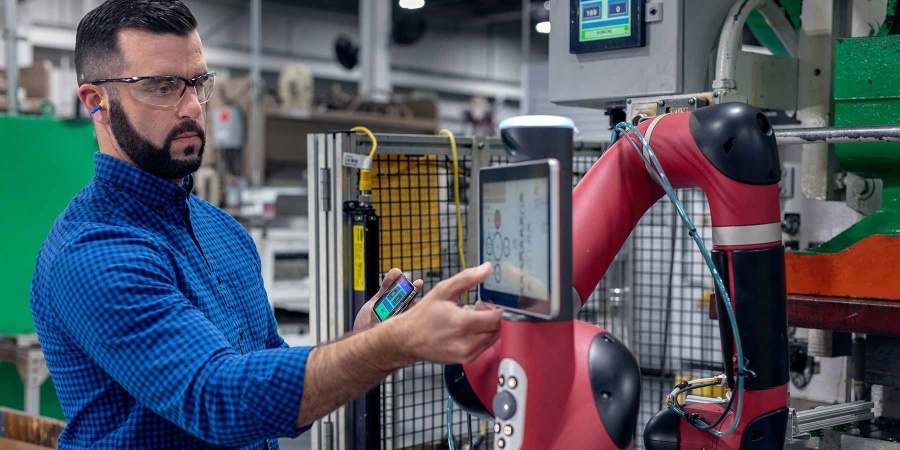 How to get the most out of your digitalisation dollar: Lessons from abroad
The key regional manufacturing trends in Southeast Asia and how Singapore SMEs can take these lessons on board to ride the wave.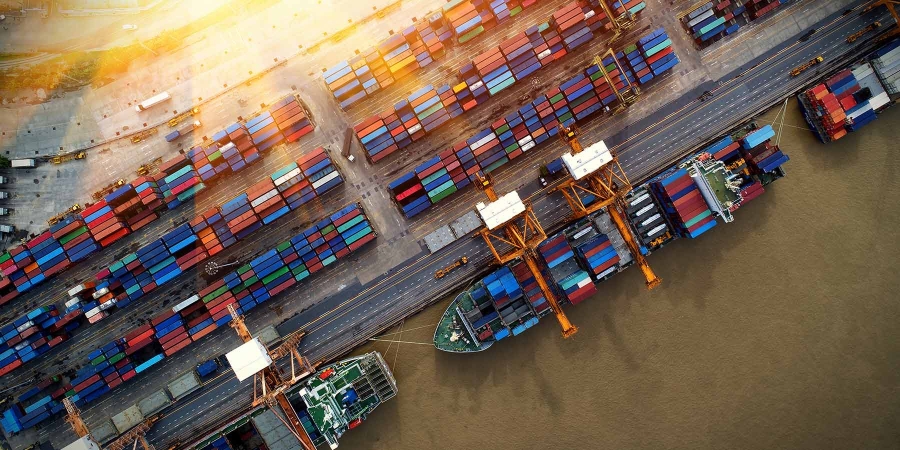 4 Tips on Building Manufacturing Agility for SMEs
Dr Ahmad Magad, Secretary-General of the Singapore Manufacturing Federation, shares with us the key mindset shifts that SME owners should adopt in order to build an agile and resilient organisation.
5 Hard Truths of Digitalisation: Practical Q&A with SME Manufacturing Boss
What goes on behind the scenes of digital transformation? Hear from fellow SME Fong's Engineering & Manufacturing on the five things you should look out for.
Find Out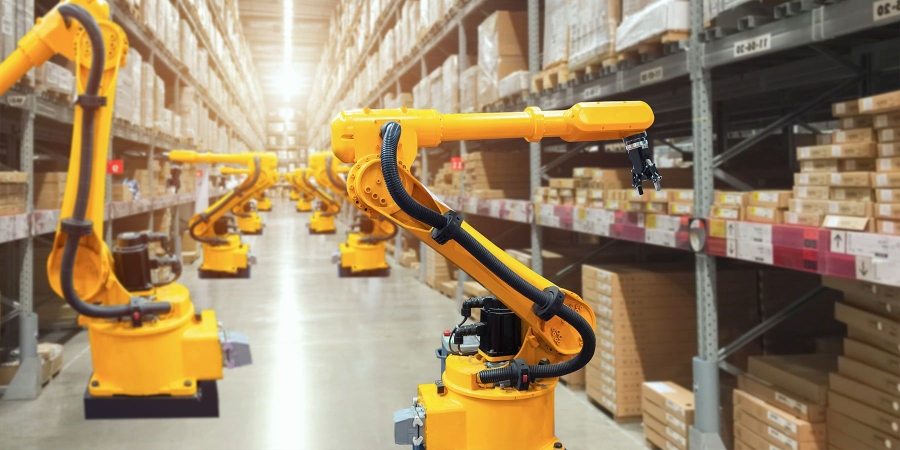 3 Questions to Ask Before Automating Your Business (Insider Tips By a Local SME Boss)
xmlns="https://www.se.com/web/schemas">Many SMEs have been told they should quickly jump on the latest automation trends already. Better to get a headstart, right? Hear from fellow SME Owner, Mr Toh Chin Lock, Founder of Common Alliance Engineering, who tells us otherwise.
Get the Insider
Chat
Do you have questions or need assistance? We're here to help!