What are you looking for?
Schneider Electric Elite Partners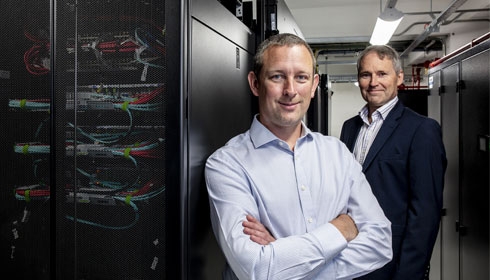 Newcastle City Council and APT
Newcastle City Council turned to APT and Schneider Electric for Data Centre Resilience and System Visibility.
IP House and Comtec Power
Comtec Power deploys EcoStruxure architecture at London's newest colocation data center.
Acceleration of remote monitoring with Datacentre UK
Paul Almond, Datacentre UK's Technical Director, shares why well-maintained and secure edge applications are critical for manufacturing processes.
Schneider Electric Elite Partners bring innovation for your benefit
Battery technology for data centers: VRLA vs. Li-ion
Are lithium-ion batteries becoming a viable option for data center UPS? Learn more from our brief overview of Li-ion batteries in comparison to VRLA batteries for static UPS applications, including optimal chemistries and technologies.
Read the
Consult your Schneider Electric Elite Partner
Looking for expertise? Our Elite Partners simplify the full data center lifecycle with innovative services and IoT-enabled infrastructure that increase efficiency and reliability and are faster to deploy or retrofit. To find out how our Elite Partners can help your business with its data center needs, please fill in the fields below and one of our specialists will get in touch.
Thank you for contacting Schneider Electric's Elite partners.
We have received your request and our specialists will be in touch within 2 working days to help your business with its data center needs.