Secure and nuclear power protection with Gutor from Schneider Electric
Schneider Electric is a global leader with 50 years of experience in providing true industrial, long life UPS for harsh environments. The Gutor technology has been designed to deliver premium quality, end-to-end secure power solutions that are custom-tailored to meet the specific needs of our customers and help ensure their peace of mind. With Gutor technology solutions, we help our customers achieve business continuity and enhance their operations through reliable, optimized, and digitized solutions, and with a best-in-class services organization.
Gutor Technology
Gutor technology is engineered and highly customized to deliver secure power in the most demanding industrial environments, such as the oil and gas, petrochemical, chemical, nuclear industry, and power generation industries.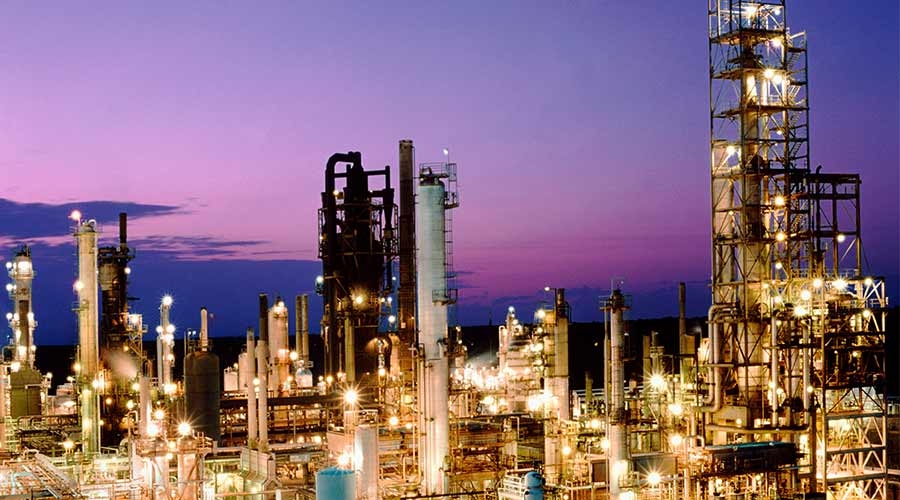 Gutor Industrial UPS connected to EcoStruxure
The digital monitoring service serves as the foundation for smarter operation and optimized production.
Gutor UPS for Oil & Gas industry
Delivering uninterrupted power supply in standard and harsh environment conditions.
Comprehensive range of Gutor services
As one of the world's leading UPS manufacturers, Gutor does not only focus on providing quality products, but also makes sure its customers can count on professional and comprehensive support starting from day one.
A formal, mutually-agreed upon, binding contract between Schneider Electric and you. A commitment from Schneider Electric to provide services over a fixed period, and at fixed rates or a yearly fee.

Our installation supervision and commissioning processes ensure the correct installation and functionality of UPSs and their batteries.

Gutor UPSs have proven to last as long as 20 years or even longer. We achieve this degree of success by offering clients spare parts throughout this period.

Preventive maintenance includes visual and functional checks made on the system and battery. We also replace parts with limited operational lifetimes.

Battery life varies between 4 – 20 years, depending on the type of battery, ambient conditions, and degree of maintenance. Infrequent maintenance often leads to a shortened service life. The best way to detect weak batteries is to perform regular battery discharge tests.

Learning proper maintenance and operation helps you extend the service life of your UPS and improve reliability. When you have trained staff on site, our technical support team can help you get it back online faster if your system malfunctions.
Nuclear awards and compliances
Discover Gutor qualifications
Gutor Electronics has substantial experience in testing and analyzing our products for compliances with nuclear industry standards, including environmental, seismic, and EMC qualifications.
Find Gutor firmware quality
Gutor firmware has a proven track record of faultless performance. In addition to compliance certification for IEC nuclear standards, our firmware has also been approved under software standards and guidelines, such as CSA® N290.14 in Canada, and EPRI 106439/107339 in the USA.
Gutor UPS systems meet relevant international standards
Apart from all relevant international standards, Gutor systems also meet the requirements of the widely recognized IEEE and IEC standards specific to nuclear power plants, such as:

• ISO 9001:2008
• OHSAS 18001:2007
• KTA1401
• CSA N299.2, CANPAC Audited
• 10 CFR 50 Appendix B, NUPIC Audited  
• ASME NQA-1 1994/2008
• IAEA  50-C-Q

1946
Gutor Electronic founded in Switzerland

1966
Construction of the first Industrial UPS System

1972
Commissioning of the first triple-redundant UPS

1986
Joined Silcon Group Denmark (now APC)

1994
ISO 9001 Certification

2007
Acquisition by Schneider Electric

2008
Opening of Gutor Asia Pacific in Malaysia

2018
Gutor Systems connected to Ecostruxure
Gutor Electronic LLC completes NUPIC Quality Audit with no findings
• Audit lead by US nuclear utility team notes the highest level of quality with no findings adverse to quality.
• Gutor Electronic has been supplying systems under an ASME NQA-1 quality program to US nuclear utilities since 2009.
• Gutor Electronic has more than 2,850 UPS systems installed in 161 nuclear facilities in 22 countries globally.
Read