PowerLogic E5600
High accuracy energy and power meter
End-of-Sale Notice
High accuracy energy and power meter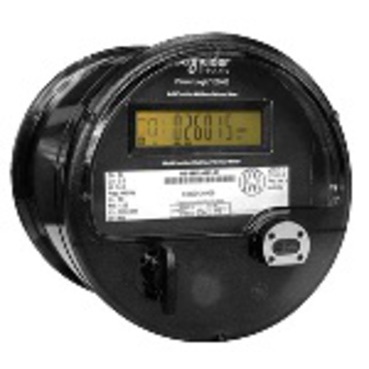 Features

The PowerLogic E5600 energy and power meter is easy to specify, purchase and install. Just plug it into a compatible S-base meter socket and you have a quick and easy tool to satisfy government regulations for energy saving initiatives. With its low cost of installation and ownership, and easy integration through industry-standard protocols, the meter can be paired with PowerLogic energy management software or existing systems for an economical, end-to-end solution.

Characteristics

S-base socket compatibility enables easy retrofit into your existing metering infrastructure, greatly reducing installation costs. The meter automatically detects the service type and voltage, and displays the information on the front panel.
On-board meter input/output (I/O) includes two KY pulse outputs and two digital inputs that are suitable for energy pulse counting and pulse metering.
The revenue-grade meter meets ANSI energy requirements for Class 0.2 and offers both total and interval energy values, providing all the information you need to sub-meter tenants and manage energy consumption.
Communications are provided by a serial RS-485 (Modbus RTU) and an optical (ANSI C12.19) communication port.
128 KB of non-volatile, on-board memory provides 82 days of logged data.

Options and accessories

USB optical communications probe
PowerLogic ION setup configuration software
A-base to S-base socket adapter

Tenant Metering Software Commercial Edition (TMSCE)

Benefits

The PowerLogic E5600 power meter is integral to tenant billing and energy management solutions that provide building owners with the following benefits:

Provide accurate energy sub-billing to tenants
Empower tenants to manage their total consumption
Reduce operational costs and offer more competitive lease rates
Accurately allocate costs to departments or processes
Identify saving opportunities by exposing wasteful energy practices
Identify periods of high energy usage and revealing cost saving opportunities within your facilities
Verify utility charges using accurate, revenue-grade meters to avoid being overcharged
Establish a "green" efficiency image for your building (e.g., LEED Green Building Rating System)

Applications

Tenant sub-billing - The meter provides accurate, economical energy monitoring for commercial and retail tenants. It lets you allocate energy costs based on actual usage levels and eliminates previously uncontrolled utility expenses.

Cost allocation - The cost-effective PowerLogic E5600 meter can monitor cost centers, identify opportunities for demand control and check energy consumption patterns. Its low total cost of ownership means you can afford to place one wherever you need.

Cost reduction - Verify the effectiveness of energy efficiency efforts by monitoring key points within your power distribution system. Collect the data you need to ensure contractual obligations are met and use the PowerLogic E5600 to help achieve LEED certification and a "green building" status.