Light Level Sensors
Schneider Electric's electronic light transmitters converts a lux measurement into an output signal or electric current signal.
Light sensors from Schneider Electric are designed for both indoor and outdoor applications to help drive efficiencies and safety.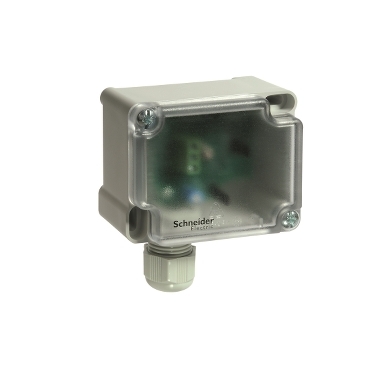 Features

The lighting transmitter is delivered as a complete unit, comprised of the sensing element and an amplifier mounted in a housing. The transmitter is intended for wall mounting. The sensitivity peak is for light at an angle of incidence of 0° to the perpendicular. The sensor has the same spectrum sensitivity peak as the human eye.