Renova Surface
Outstanding results, every time.
With its timeless, classic appearance the well-known Renova switch range is now also available for surface installations.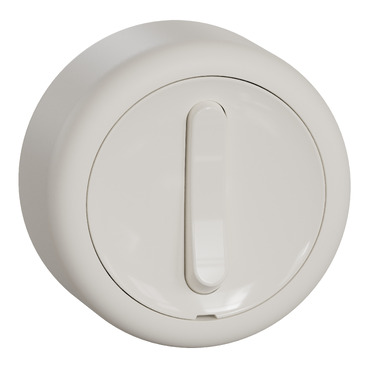 Features

The classic, retro look of Renova Surface switch range perfectly fits vintage and elegant interiors. It covers the most popular functions and is available in the classic Renova colors white and black, in mixed gloss and matt finishing.
- Switch, single rocker and double rocker
- Single and double socket-outlet
- Connection boxes
- Cut-out plier and universal leveling tool available as accessory for easy and fast installations

Stylish surface mounted switch range perfectly fit to the flush-mounted Renova range.
Easy to install thanks to various features.
Switch:
- Same well known insert as on the flush Renova
- Wiring diagram visible from the back
- Large release buttons
- Conical cable entries
- Robust and reliable fixation between switch insert and bottom plate
Single socket-outlet
- New compact insert with more space for wiring
- Increased adjustability thanks to oblong fixation holes
- Large release buttons and conical cable entries
Double socket-outlet
- Large release buttons and clear markings
- Additional fixation holes on the bottom plate for a more reliable hold on the wall
Connection box
- Snap-on cover, easy to mount and remove, no screws visible
- Increased adjustability thanks to oblong fixation holes in different directions
- Bottom plate is prepared for a strain relief with a standard cable tie

Applications

Renova Surface switch range is suitable for all residential applications. As surface mounted range it is the ideal choice for renovation and all installations, where a flush-mounted installation is not possible or required.