Access to energy in figures
<!>35 million!>
People provided with electricity access
328 000
People trained in electricity field
Latest Social Impact Report 2021
Today, more than two billion people have little or no access to electricity, representing 25% of the world's population. Access to green electricity offers a chance to live a better life. It can have a positive multiplier effect on all socio-economic dimensions of the individual or community: livelihood, health, education, security, and women's empowerment.
Download the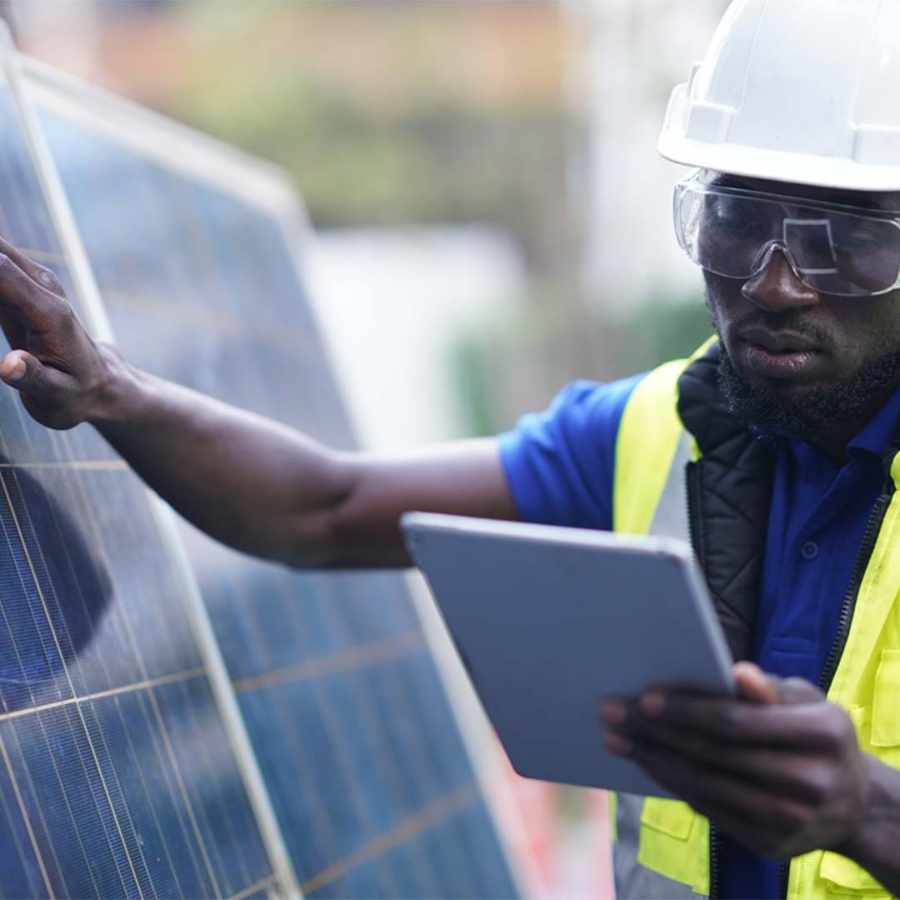 Objectives for 2025
!>50 million!>
People provided with electricity access
1 million
People trained in electricity field
10 000
Entrepreneurs supported
Access to Energy program
Products and solutions for rural electrification (collective and individual)

Developing skills in electricity trades and supporting entrepreneurs.

Impacting energy access to support local economies.
Discover our product ranges
Customer Story: Provide access to energy in West Africa
With the support of Schneider Electric, GVE provides access to energy solutions in Nigeria and the wider West Africa area.
Customer Story: Improving lives in India
Following our belief that access to energy is a basic human right, we partner with HCL to improve lives by facilitating access to reliable, sustainable and safe electricity.