Improve time to market and scale up
Level up your EV battery plant production efficiency by standardizing your electrical distribution and IT infrastructures.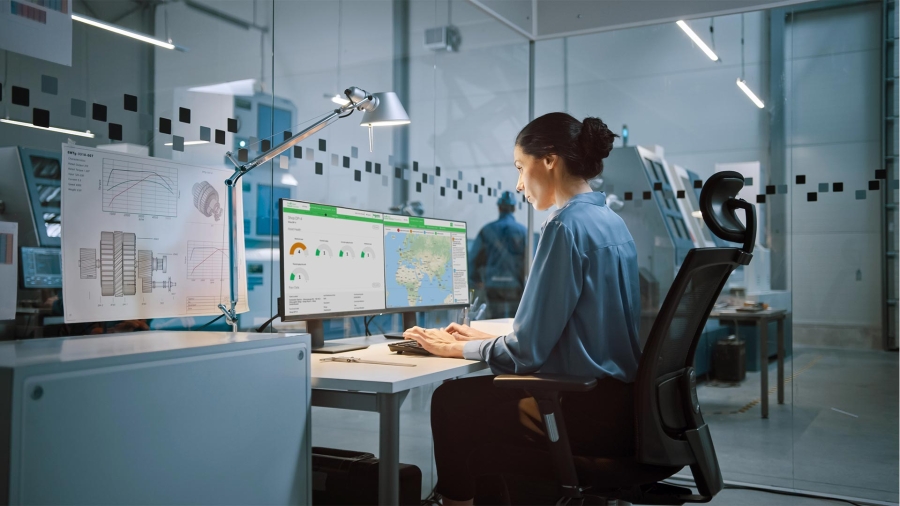 Optimized AC/DC power distribution network
Design and unify the AC/DC electrical networks of the EV battery plant to optimize and reduce lead time.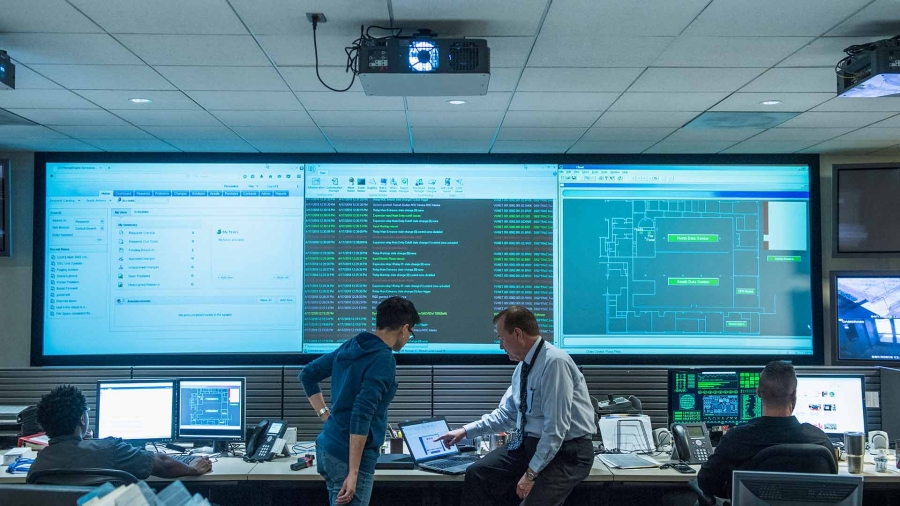 Digital IoT Platform
Build a digital, scalable, flexible, future-proof framework to ensure fast deployment of EV battery plant from pilot to gigafactory.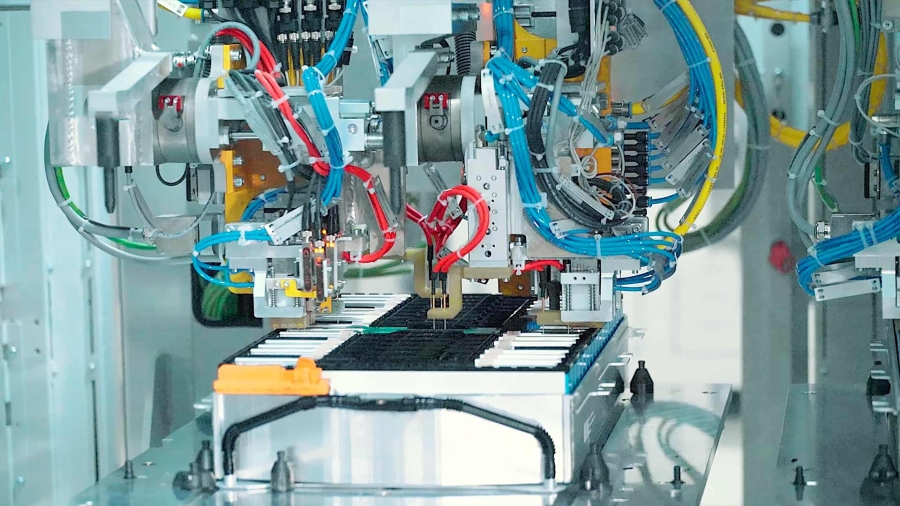 Machine expert twin
Build a mature and successful architecture for machinery in an EV battery plant to reduce time to market.
Our architecture standardization
offer
EcoStruxure™ Power Advisor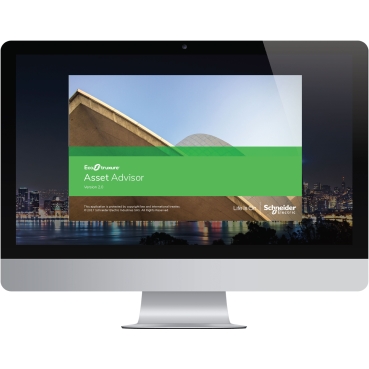 EcoStruxure Asset Advisor
EcoStruxure Microgrid Advisor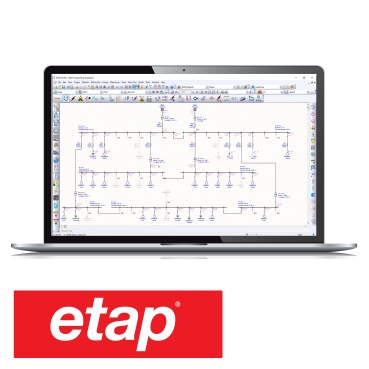 ETAP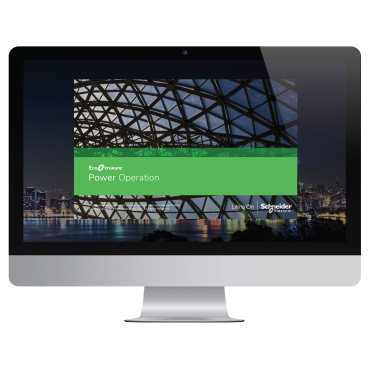 EcoStruxure™ Power Operation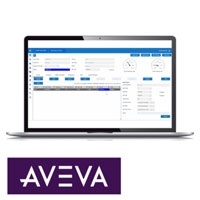 AVEVA™ Manufacturing Execution System
Increase productivity for EV battery manufacturing
Digitize and modernize EV battery plant operations and turn data into useful business intelligence to empower your workforce, understand the profitability of your production assets, and make smart business decisions for your ecosystem.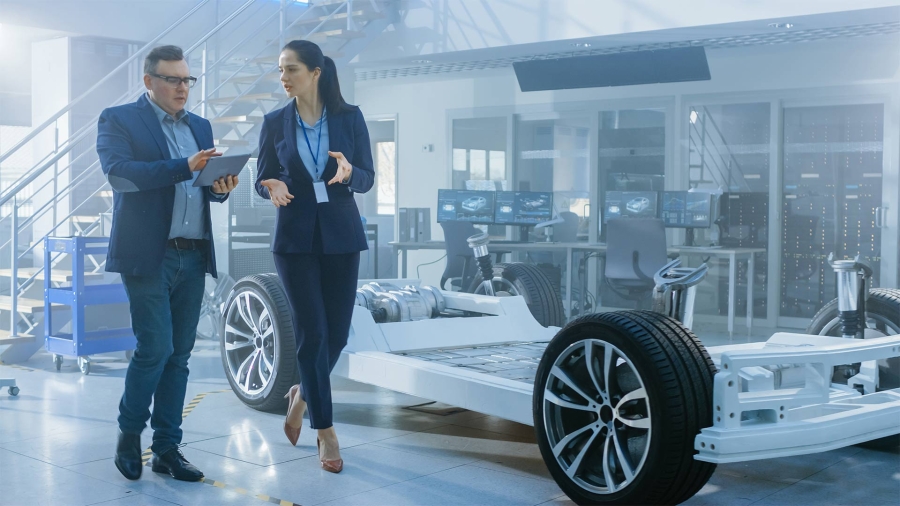 Energy efficiency
Analyze how much energy, water, and various utilities are consumed by the processes and areas in the EV battery plant and determine where to focus the energy conservation initiatives.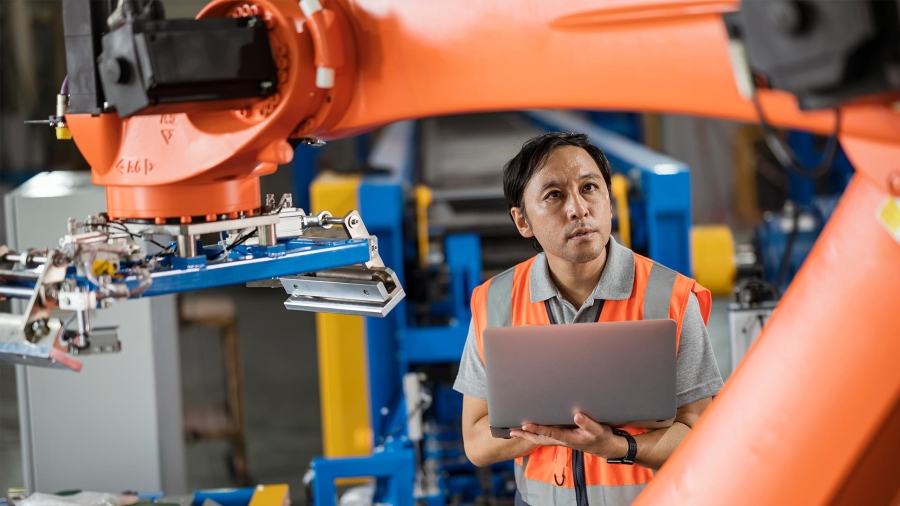 Performance efficiency
Improve availability and performance and reduce unplanned downtime with smart maintenance of the EV battery plant.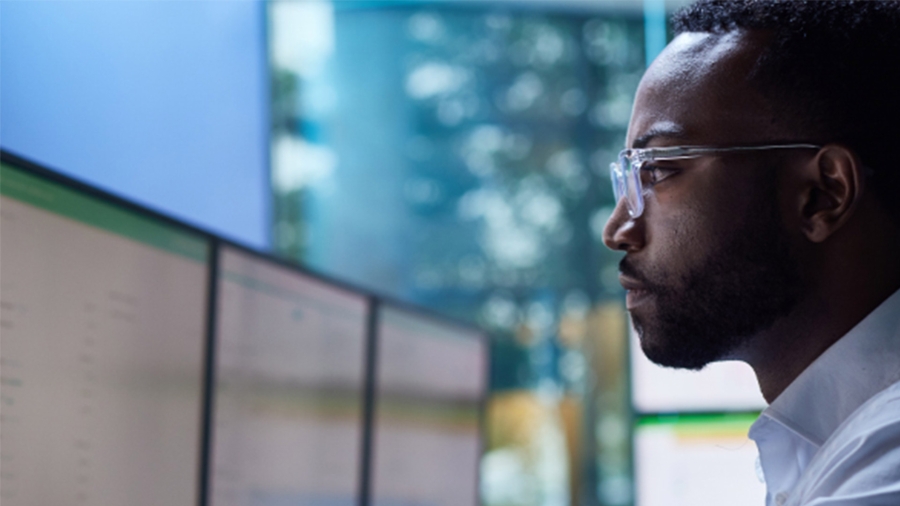 IoT platform and real-time profitability
Easily, securely, and seamlessly access aggregated meaningful information and turn it into useful business intelligence to empower people and understand the profitability of production assets.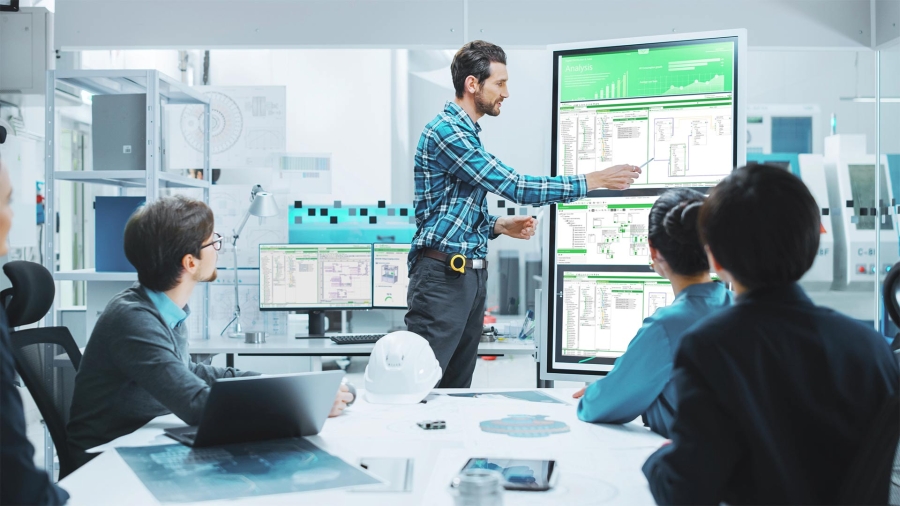 Cybersecurity and safety
Ensure safe and secure operations and protect staff, production assets, data and business intelligence, and customers. Adopt a "secure by design" approach to minimize the risks.
Our production efficiency
offer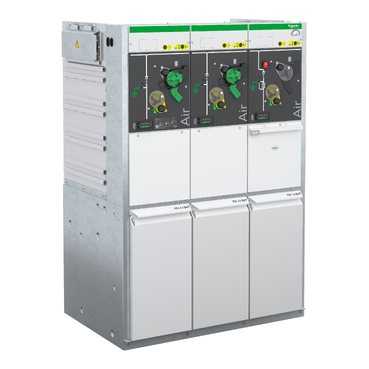 RM AirSeT™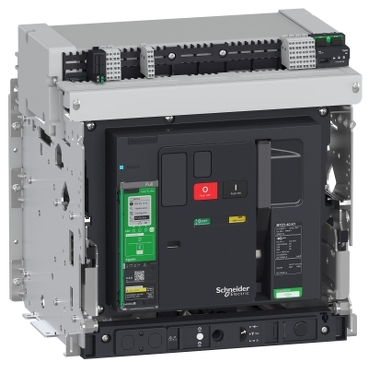 MasterPact MTZ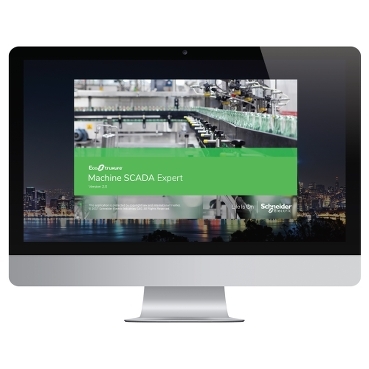 EcoStruxure™ Machine SCADA Expert
EcoStruxure Control Expert (Unity Pro)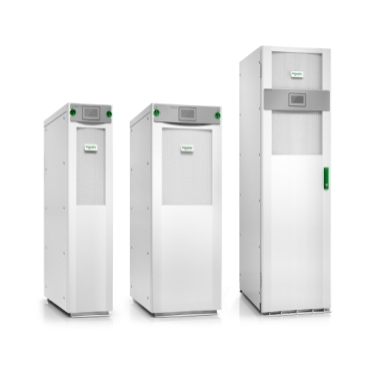 Galaxy VS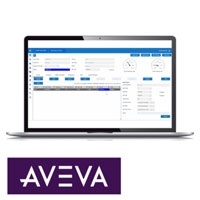 AVEVA™ Manufacturing Execution System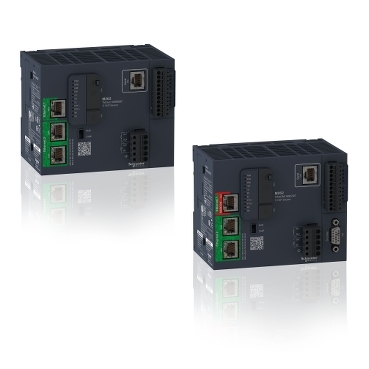 PLC Programmable Logic Controllers
Quality management for EV battery manufacturing
Manage end-to-end quality and reduce production scrap in an EV battery plant.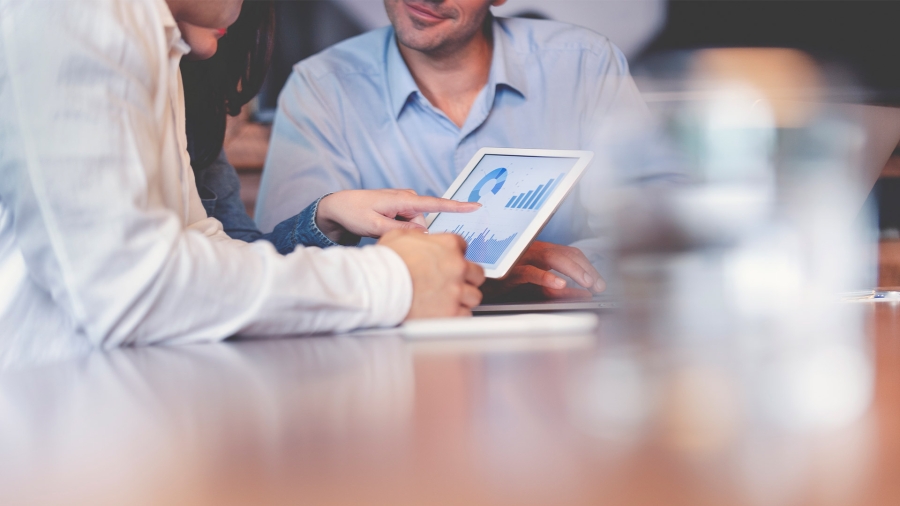 Power availability
Analyze the status and parameters of the electrical distribution network in real time, including failures and deviations from normal operating conditions.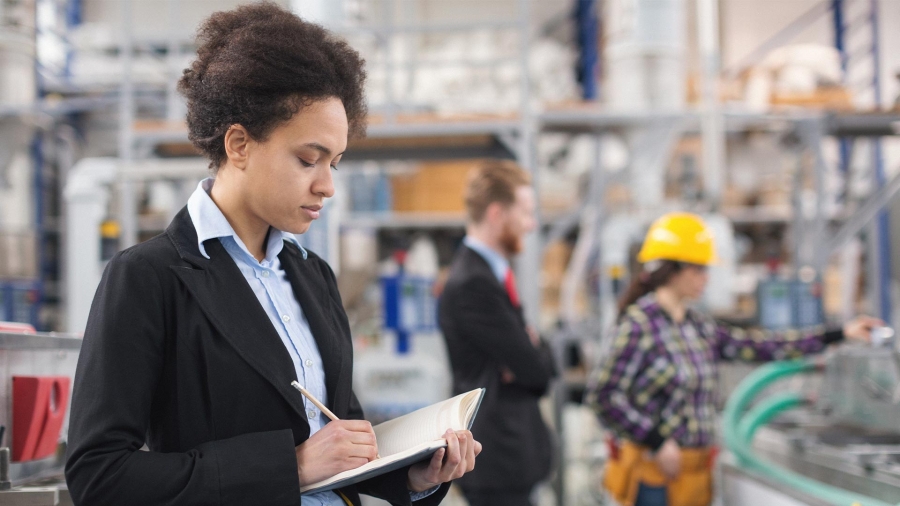 Advanced quality analytics
Monitor and optimize product quality, reduce scrap, and eliminate waste to improve battery quality and EV battery manufacturing profitability.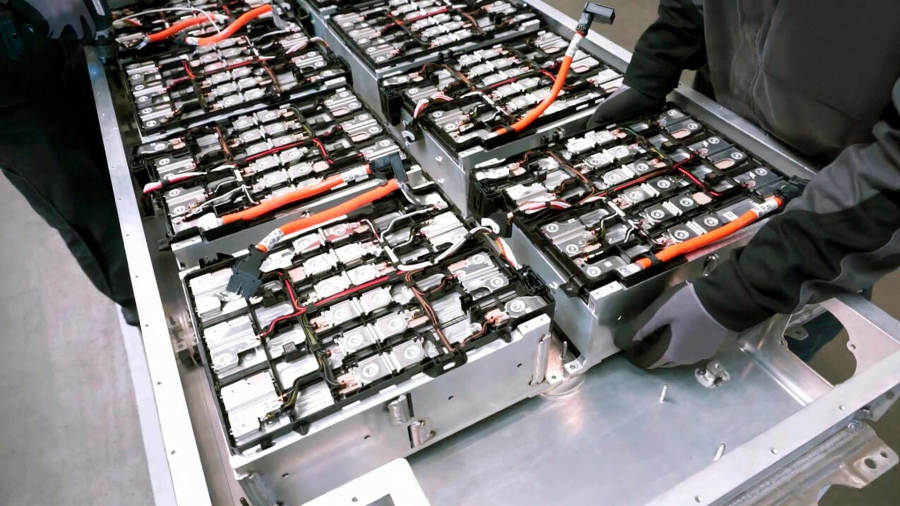 Machine tracking and monitoring
Ensure battery quality with more transparency, traceability, and monitoring of machines.
Our quality management
offer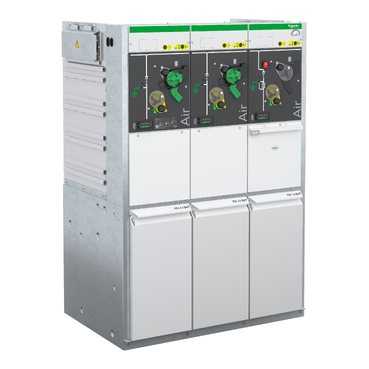 RM AirSeT™
EcoStruxure™ Data Expert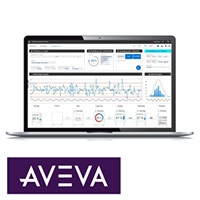 AVEVA System Platform
Sustainable excellence for EV battery manufacturing
Accelerate the carbon roadmap across the full value chain toward zero impact battery factories and build long-term business resiliency.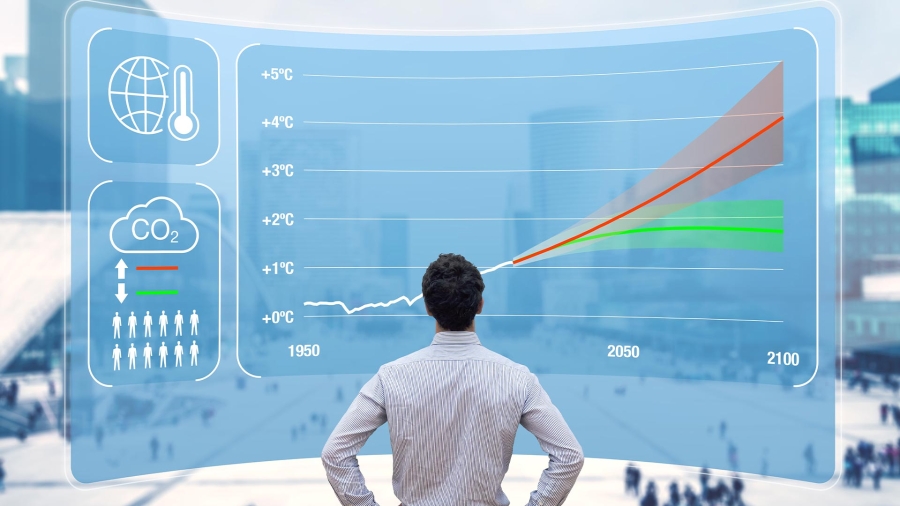 GHG and energy compliance
Track greenhouse gas (GHG) emissions over the full value chain by source, scope, and pollutant and report publicly.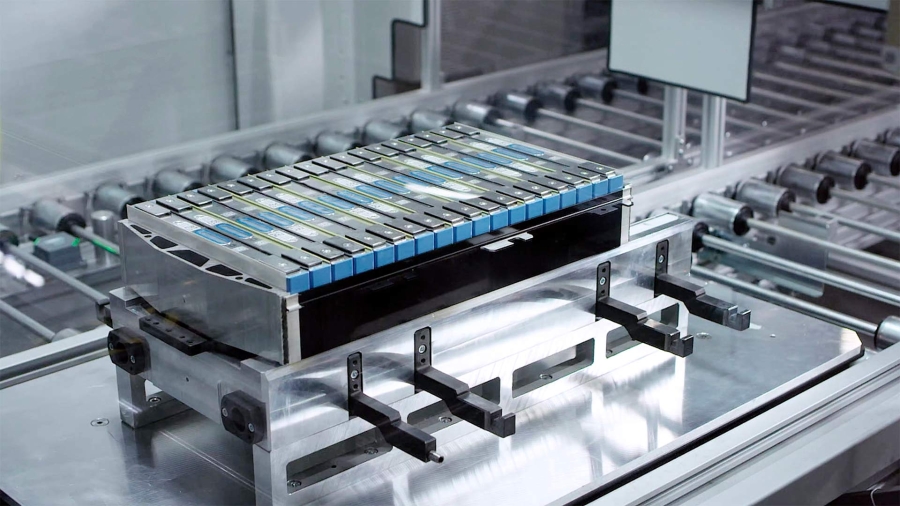 Process energy optimization
Leverage digitization and data-driven applications to provide a scalable system that can optimize energy consumption.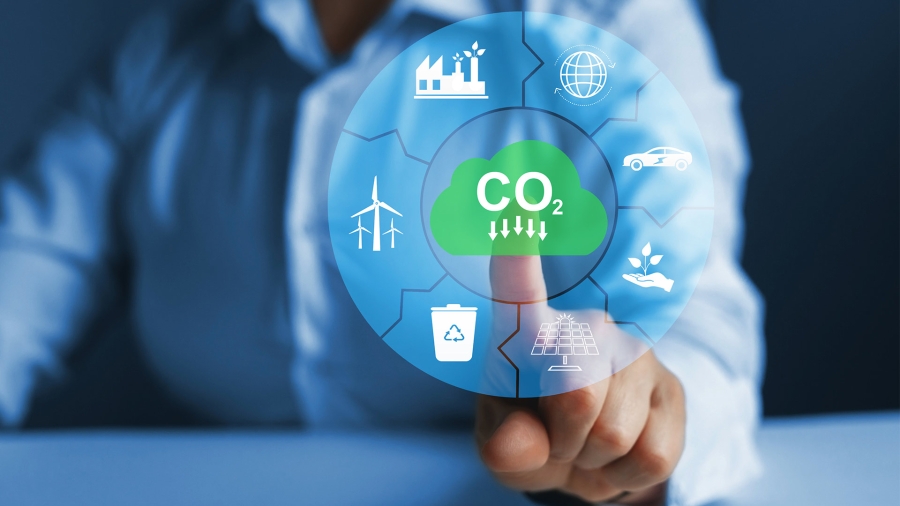 End-to-end traceability
Adopt a full lifecycle-based approach for reducing CO2 emissions during EV battery manufacturing. It will help you ensure respect for human rights in the extraction of materials and to reduce costs in case of the EV recall campaign.
EcoStruxure™ Power Advisor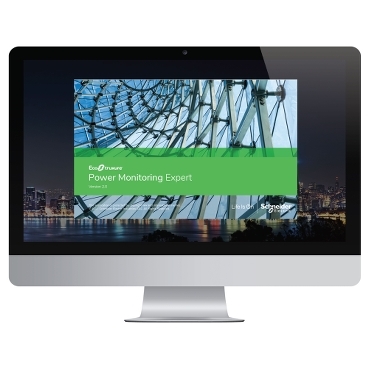 EcoStruxure Power Monitoring Expert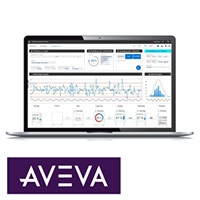 AVEVA System Platform