Modernize and retrofit turbine controls
Because overall production and plant safety are so dependent on turbomachinery performance, failures and unplanned outages can take a major toll in lost production and repair. Often, simply modernizing and retrofitting turbine controls can restore machine performance, improving production and profitability.
Turbomachinery chemical plant success
This Korean chemical plant upgraded its aging mechanical control systems with a new triple modular redundant (TMR) digital control system and redundant mechanical retrofit systems. As a result, it has achieved improved reliability, a simplified operating interface, and adherence to regulations, all while providing stable product production. Read more on how we improved our customer operations.
See how we modernized this power
Our turbomachinery control solutions
Turbine, generator, compressor, and drive solutions, as well as mechanical retrofit capabilities and our first-in-class comprehensive set of applied engineering services, allow us to deliver the full value to our customers.
Turbomachinery control solutions for oil and gas industry
Receive comprehensive compressor control solutions including anti-surge, performance, and load sharing. A plant's most critical capital investment, turbine upgrades advance both performance and safety. Unplanned downtime, however, can incur significant costs in lost production and repair. Our highly reliable turbomachinery controls (TMCs) protect turbine assets and enhance productivity, safety, and lifecycle operations.
TMC solutions and services
Schneider Electric offers a comprehensive suite of flexible TMC solutions and services. Over four decades, our global experts have enhanced oil and gas, petrochemicals, and chemical plant operations of all sizes. Our line of Triconex™ products covers the most critical assets, while the redundant and simplex Modicon™ platform covers general-purpose applications, including our Guardian control solutions.
Download
Turbomachinery control solutions for power industry
Obtain generator control solutions, including power control and automatic voltage regulation (AVR). Since overall production and safety are tied to a plant's turbomachinery, it often represents the most critical capital equipment investment. Unplanned outages or failures incur significant costs in terms of lost production and repair; therefore, enhancing TMC performance improves production capability and overall profitability.
Boost safety and efficiency
With solutions and services for the fossil, hydro, and nuclear power market, Schneider Electric addresses all power configurations and needs for small to large reheat turbines. With more than four decades of experience, we have developed control solutions for general purpose and critical applications to boost safety and efficiency.
See how we modernized this power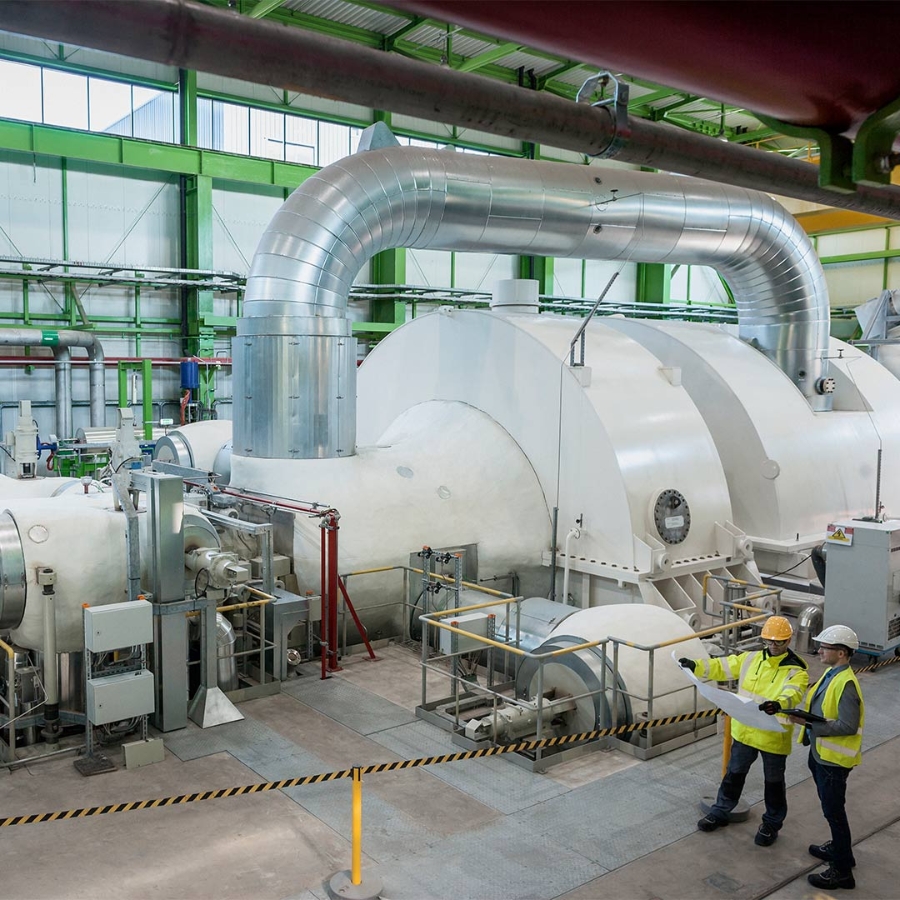 Turbomachinery control for mechanical retrofit
Extend the life of turbomachinery control (TMC) equipment and improve overall reliability with mechanical retrofit upgrades. Turbine-driven process plants must operate smoothly for a decade or more. This requires robust controls, reliable mechanical components, avoidance of spurious trips, and capabilities for online repair and testing. Enhancing visualization, diagnostics, and simulation also helps extend time between turnarounds.
TMC retrofitting
TMC retrofits eliminate mystery boxes and outdated mechanical components. TriconexTM critical TMC controllers ensure 2oo3 voting for all trip inputs, electronic over-speed protection, online testing and repair, no single point of failure, and full instrumentation for automatic testing, and continuous diagnostics.
Download
Quadvoter Turbine Hydraulic Trip System
Turbine Redundant Actuator Control
Turbomachinery digital and control services
Benefit from a full spectrum of engineering and consulting services developed over decades of turbomachinery control experience. Maximizing return on turbomachinery assets requires continually optimizing turbine efficiency. By constantly monitoring the health of rotating equipment, plant managers and business owners can boost reliability, improve safety, stay compliant with emerging standards, and extend time between shutdowns.
Digital and engineering services for TMC
Leveraging decades of turbomachinery control (TMC) success, Schneider Electric acts as an independent consultant for TMC assets and projects. Our digital solution offers to monitor your assets, avoiding potential damage or equipment failure, which can decrease unplanned outages, reduce maintenance costs, and increase asset utilization. Our traditional services, combined with current digital solutions, can enhance operational efficiency, economic impact, and return on investment (ROI).
Compressor performance monitor
For an accurate measurement of compressor degradation, a compressor performance monitor (CPM) measures critical performance parameters and compares them to a performance baseline.
AVEVA Predictive Analytics
Our TMC experts may set up predictive analytics onsite and analyze the findings to make recommendations on machinery damage prevention or production interruptions.
Secure remote access
Secure remote access (SRA) connects Schneider Electric TMC professionals to on-site assets. This allows rapid site support for troubleshooting and resolving equipment control issues.
TMC Customer FIRST
A comprehensive, fee-based maintenance and technical support program designed to extract and retain the maximum benefit from your investment across the operation life of your assets.
Featured products and
software
EcoStruxure™ Triconex Safety Systems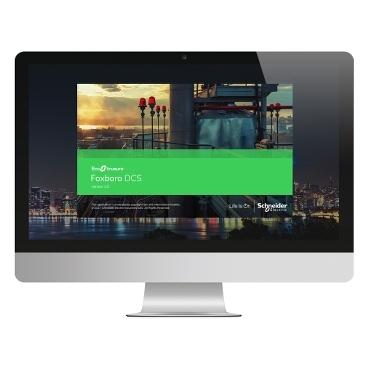 EcoStruxure™ Foxboro DCS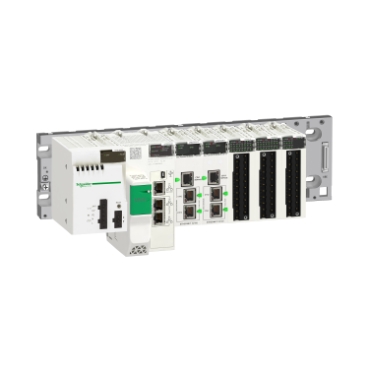 PLC, PAC and Dedicated Controllers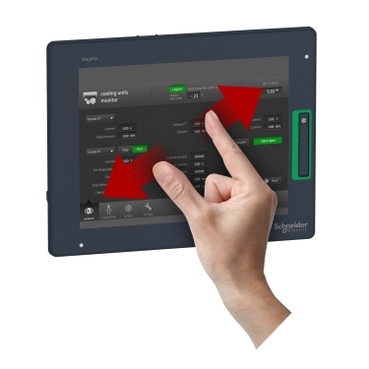 Human Machine Interfaces (HMI)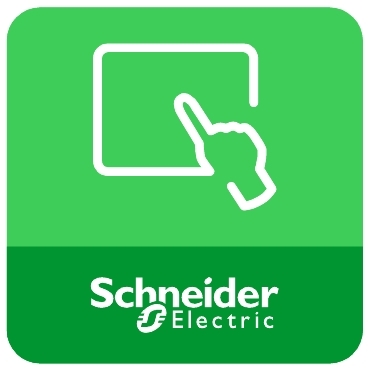 Vijeo Designer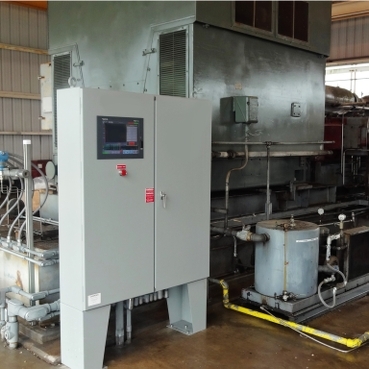 Guardian Compressor Control Solutions