Get the app to support the Wiser HomeTouch commissioning
Easily commission all Wiser products with step-by-step guidance.

Upgrade the product firmware offline (when there is no internet available on site).

Generate a Home Touch System Configuration report (in PDF), save it to your phone or share it through WhatsApp or Gmail.

Enjoy no-fuss installation and commissioning: use simple interface, access in-app guidance help, call the support center from inside the app or see the demo mode for simulation of a real configuration.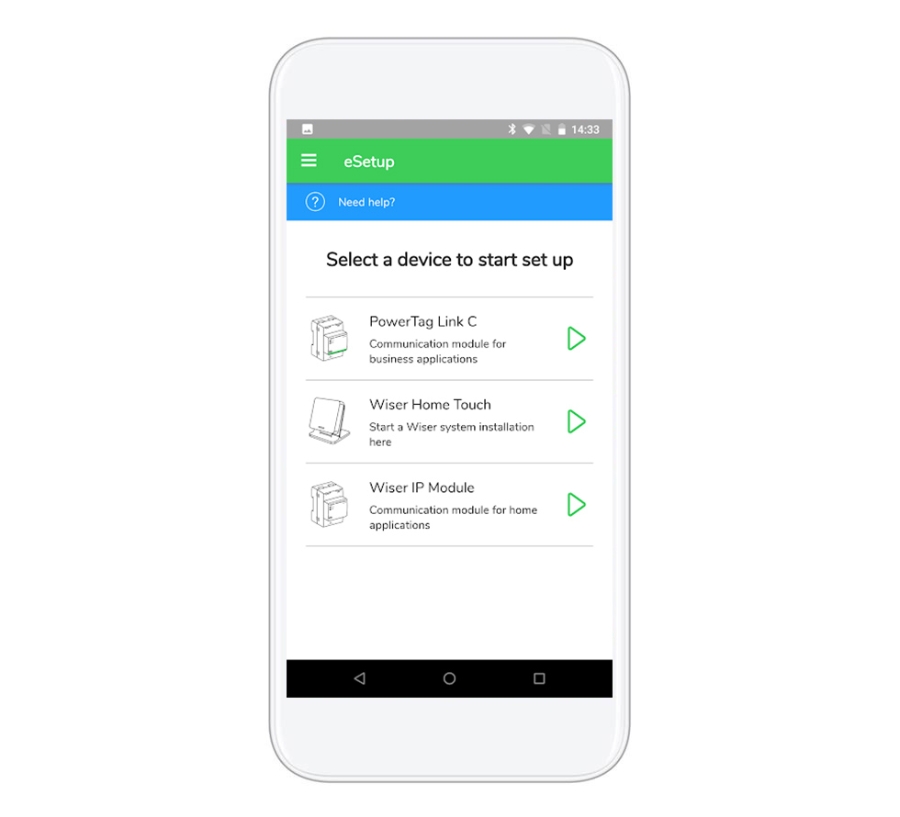 How to use the app:
• Install and power on the Schneider Electric devices.

• Connect to the product directly with the app and start configuring your devices.

• Check instantly your configuration through diagnostics.

• No devices? Activate the demo mode in the app settings, and see how to configure the devices.
Devices supported for homes and residential applications:
• The Hub controller: Wiser Home Touch

• Heating control set up: Wiser Radiator Thermostat

• Lighting and Shutter, blind control: Wiser Push Button modules (System M, System Design), Micromodule Dimmer, Micromodule Light Switch

• Energy management: Wiser MIP communication module with EM5 or PowerTags
Devices supported for business applications:
• PowerTag Link C communication module with PowerTag Energy

• PowerTag Ambient (new!) Fridge temperature sensor

• SmartLink ELB cloud communication module