Founded in 1920, Merlin Gerin immediately became internationally famous for its revolutionary high voltage circuit breaker. The company grew into an international group with leading-edge expertise in controlling electric power and was acquired by Schneider in 1992.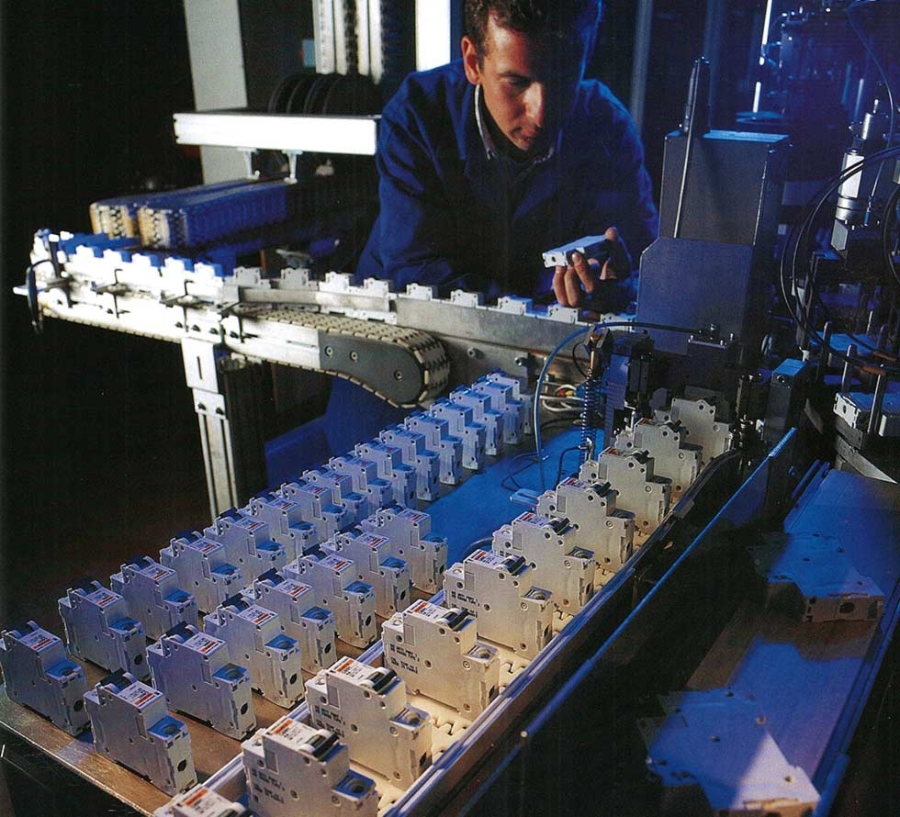 Milestone Dates
Paul-Louis Merlin and Gaston Gerin form Merlin Gerin to produce electrical equipment. The company initially had 38 employees.
Merlin Gerin introduces its first range of high voltage oil circuit breakers and becomes recognized internationally.
The company develops the Compact circuit breakers, builds a strong network of distributors and opens first subsidiaries abroad.
In high voltage, Merlin Gerin develops the SF6 technology and the first Hexabloc metal-clad substation.
In low voltage, the company introduces its Multi 9 range of modular devices.
Merlin Gerin launches Masterpact, a 800-6,300 A molded-case circuit breaker.
Schneider acquires Merlin Gerin.
Merlin Gerin and Telemecanique are merged into Schneider Electric SA.
Merlin Gerin products, services, and solutions are migrated to the Schneider Electric brand as its Electrical Distribution offer.