What is Innovation at the Edge
Innovation at the Edge is an organization dedicated to building the future businesses of Schneider Electric. We sit at the intersection of technology, internal and external, and bring to market new solutions, services, and businesses for a future that is more digitized, electrified, and sustainable.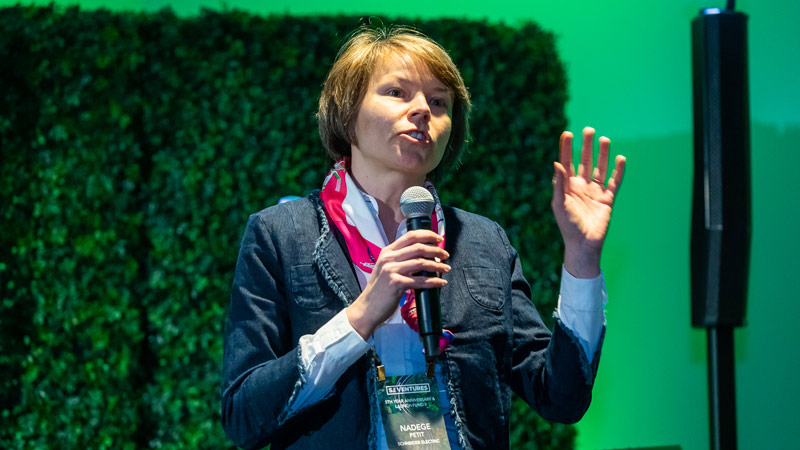 Start-ups and incubations
SE Ventures is a €1 billion global venture capital fund backed by Schneider Electric. SE Ventures incubates and invests in big ideas and bold entrepreneurs who can benefit from Schneider Electric's deep domain expertise and global customer reach.
Joint ventures
Independently structured, we create new businesses through joint ventures with leading private equity groups. Our Energy-as-a-Service joint ventures, AlphaStruxure and GreenStruxure enable companies to improve sustainability while mitigating financial risk. 
New business models
Bringing together core and independent innovation engines uncovers new synergistic business value and is critical to accelerating the new energy landscape. Our prosumer solutions and collaborative portfolio of prosumer companies are accelerating the energy transition for homes, buildings, and utilities. 
Accelerating the new energy landscape
We already have the technology to meet the soaring demand for electricity, lower the cost of energy, and reduce carbon emissions to zero. By applying digital solutions to our homes, businesses, and facilities and utilizing more electric energy and decarbonized grids, we'll define the new energy landscape.
Watch the new energy landscape in action
Environmentally-responsible city center
Lippulaiva, the most environmentally responsible and friendly city center in Europe.
EV adoption
The electrification of transportation is critical in the journey to a  net-zero destination, discover EcoStruxureTM for eMobility.
Smart energy bus depot
Brookville Bus Depot in Maryland is an EV bus-charging infrastructure with an integration microgrid solution.